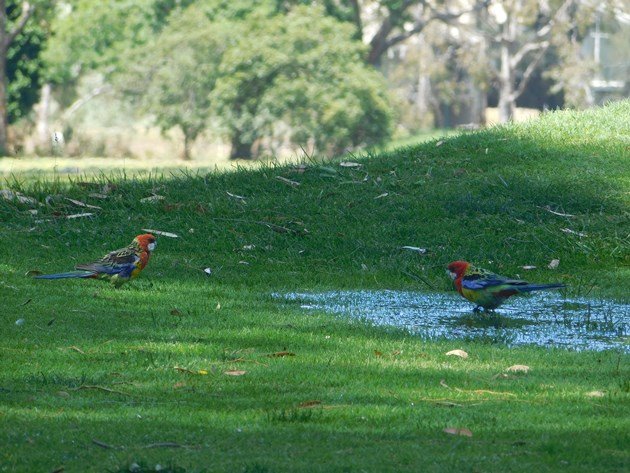 On a recent trip to Geelong in Victoria I had the pleasure of observing a pair of Eastern Rosellas bathing. We had not been to Geelong since April 2015 and once again Grant was at work and I got to explore the bird-life around the city. I visited all of the places that I had in 2015 and despite being a different time of year the bird-life was very similar. I was pleased to observe the Nankeen Night-Herons in the same trees as on our previous visit and this time I could take Grant to observe them after work.
Approaching the golf course in Geelong I noticed an Eastern Rosella in a tree and then it flew down to a pool of water on the greens. I had observed plenty of Eastern Rosellas in Victoria until that point of time, but had not observed them enjoying a bath until this occasion. A second Eastern Rosella flew down and joined he first bird and they were soon enjoying the water together. Initially the two Eastern Rosellas drank, but then it was all about bathing.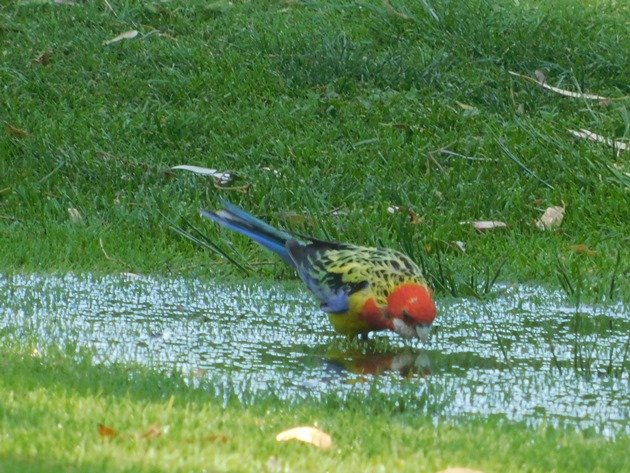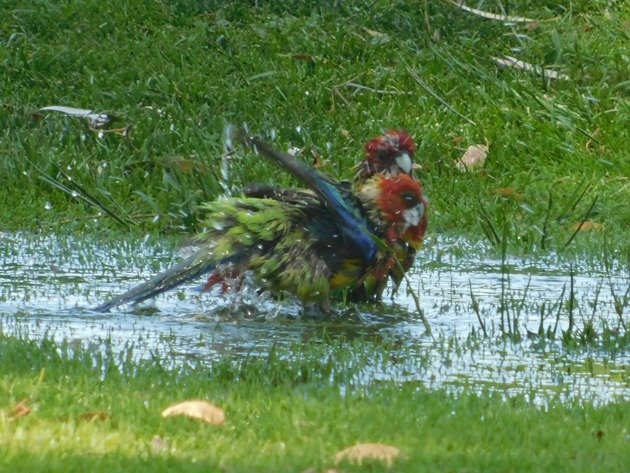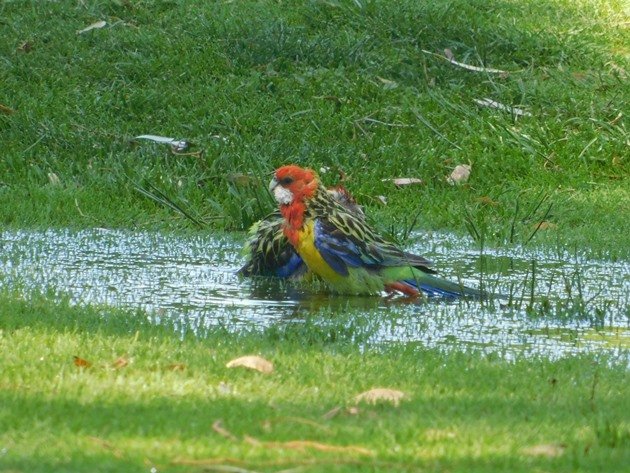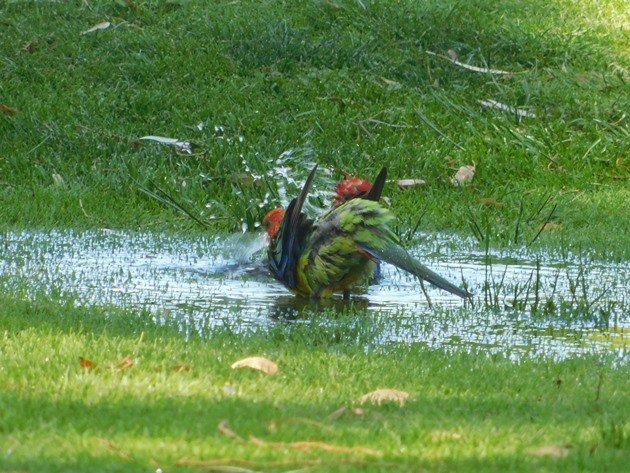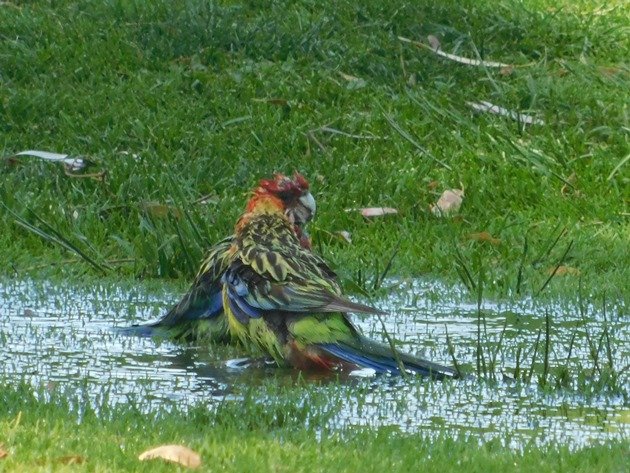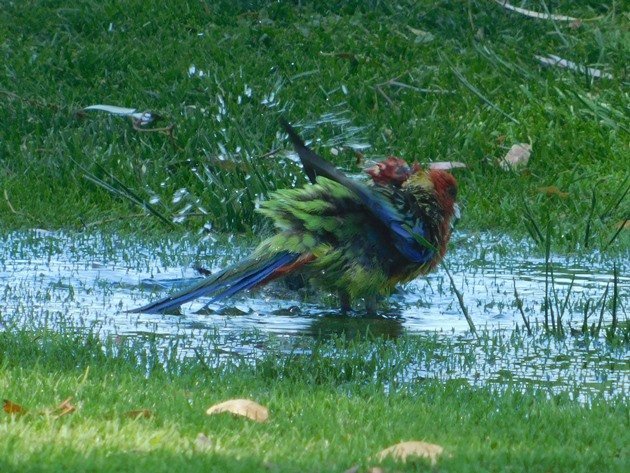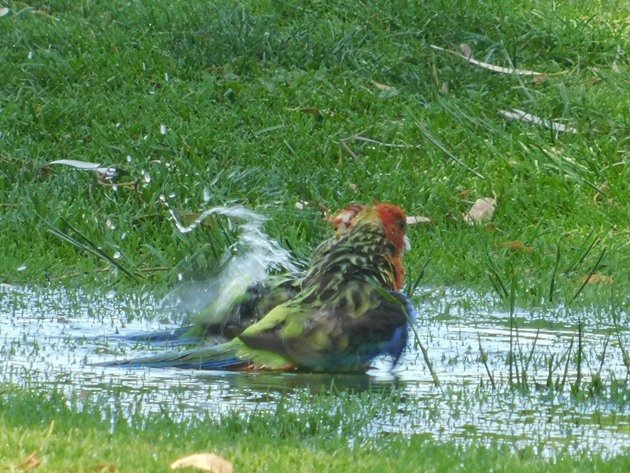 Bathing Eastern Rosellas
It is always surprising how such brightly coloured birds can be so well camouflaged in the trees. This pair of Eastern Rosellas were definitely taking advantage of the water on the greens and loving it!
Eastern Rosellas are a species of bird that we don't have in Western Australia, so we are enjoying their antics in Victoria.