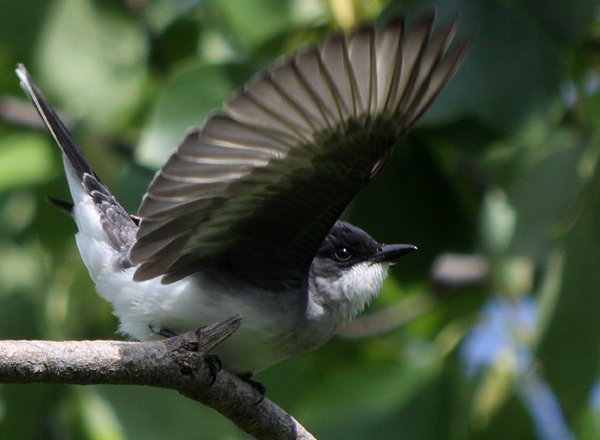 Another long, lovely summer weekend has slipped into history. Midsummer will be giving way any moment to late summer. I know that families in the United States are already fretting/anticipating September's arrival. How do you feel about it?
Corey's Best Bird of the Weekend was a Least Tern that flew over his apartment, only the second he ever saw from the comfort of his balcony. My best birds were Eastern Kingbirds, which usually catch my attention in summer.  What elevated the kings of kings above other species this time around was their gregarious behavior. Usually, when I spy kingbirds, they are staking their solitary claims to prime territory. Now that we're later in the season, they are grouping either in family clusters or anticipation of migration. Either way, they signal fertile flux on the horizon!
How about you? What was your best bird of the weekend? Tell us in the comments section about the rarest, loveliest, or most fascinating bird you observed. If you've blogged about your weekend experience, you should include a link in your comment.