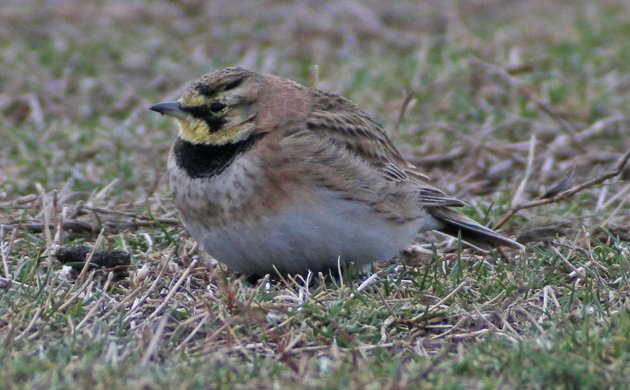 Now that the first weekend of March has blown through, a lot of people I know are already looking forward to April. Hope your weekend wasn't too rough!
I had to get my birding in early this weekend, so a flyover flock of Tundra Swans up at Braddock Bay took care of business nicely. I've been chasing this species for months in an effort to close out our local swans, when all I needed to do was hang out at the hawk watch station! Corey didn't see as many birds this weekend as he would have liked because the remnants of the nor'easter that struck the northeastern United States on Friday meant high winds all weekend. But he did get out and about and was pleased to find a flock of twenty Horned Larks at Fort Tilden on Sunday which became his Best Bird of the Weekend as it was only the second time he had encountered the species this year.
How about you? What was your best bird of the weekend? Tell us in the comments section about the rarest, loveliest, or most fascinating bird you observed. If you've blogged about your weekend experience, you should include a link in your comment.