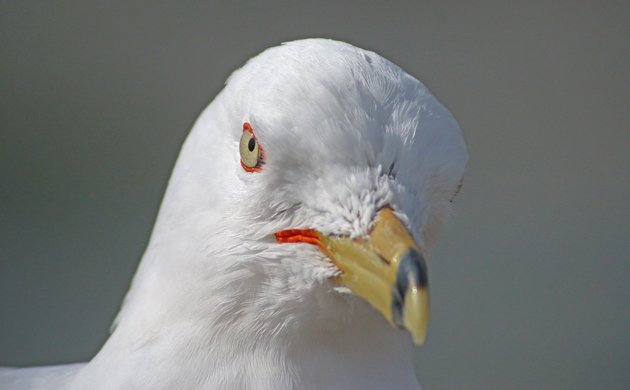 It's been almost exactly four years since the last time I was bored enough with my local avifauna to focus exclusively on digiscoping Ring-billed Gulls for a blog post. This weekend's strong winds kept lots of birds under cover but Ring-billed Gulls are always around in Queens, largely ignored by birders except to be looked through with the hope of finding a Mew Gull. I spent some time on Saturday at Baisley Pond park hoping some ducks would swim close enough for good pictures. They didn't but a bunch of gulls flew in, hoping for a handout. I had nothing to offer them but I did take advantage of the opportunity to digiscope them. It'd not easy getting decent shots of birds so close that they were often within the minimum focal length of my digiscoping rig but I managed.
I especially appreciated the variety of plumages within the species, even within the same age class. Some birds were near high breeding plumage, others were not even a year old yet and looking very scruffy. And there were birds in every state of plumage in between.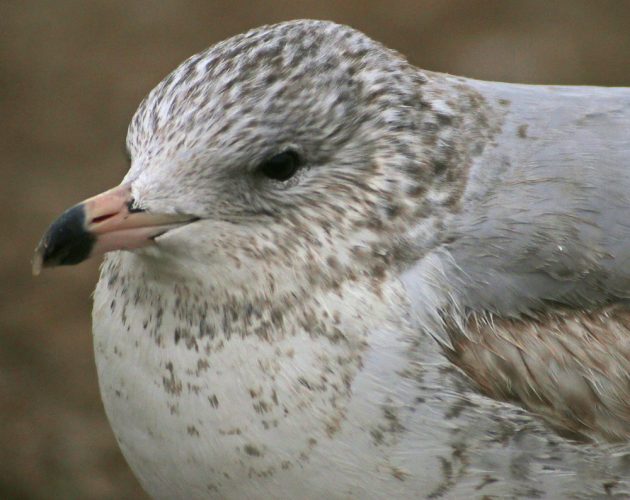 Here's a ragged not-quite-year-old bird, still dark eyed and pink billed.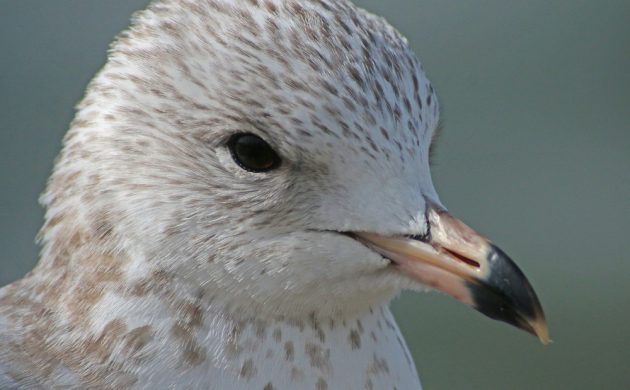 This one is another first winter bird but slightly more advanced in its plumage.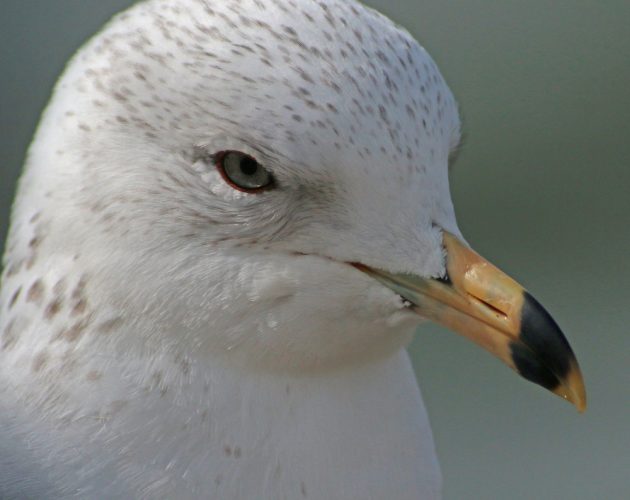 A second winter bird, pale eyed and looking much cleaner than the first winters.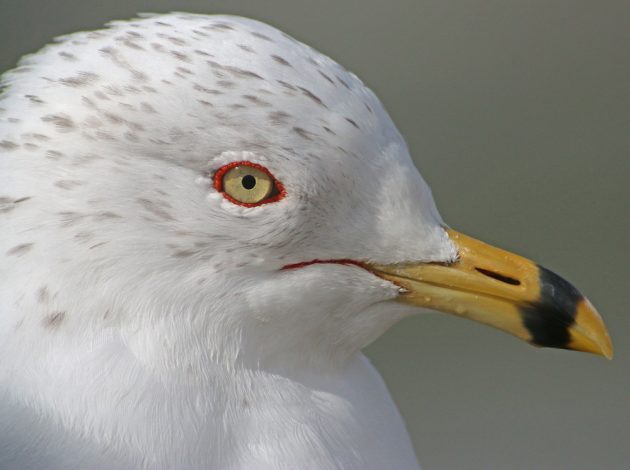 An adult on its way into breeding plumage. The red orbital ring and gape are starting to show nicely.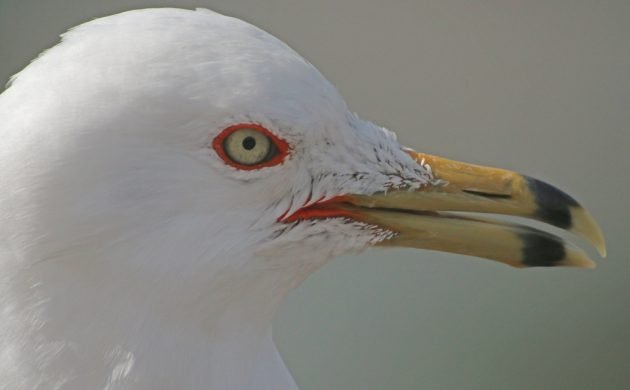 An adult in breeding plumage. I'm not sure what is up with the feathers growing so far down its bill.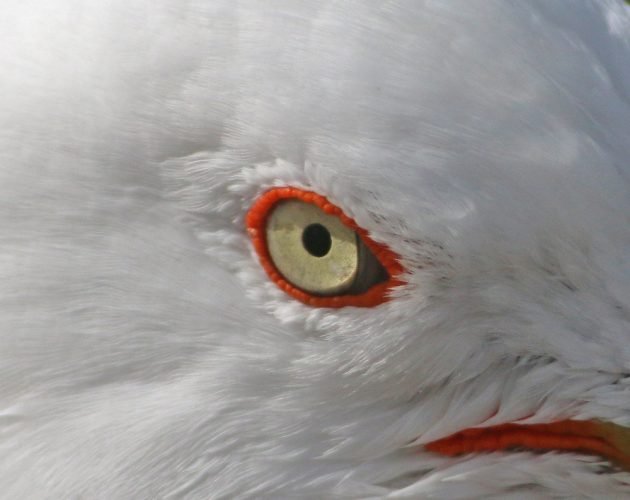 The same bird as above, cropped as creepily as possible.
Gulls! What's not to love? Can the wood-warblers get back now, please? Pretty please? May can't come soon enough!
…