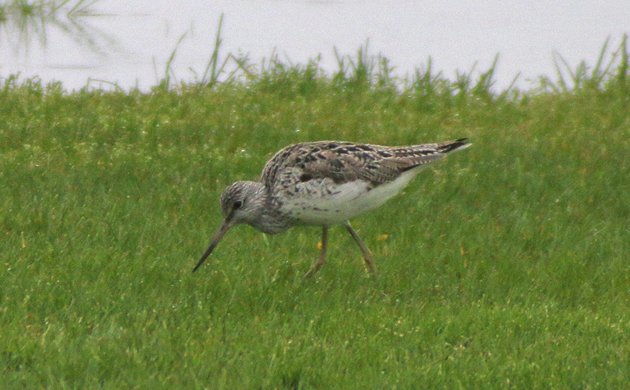 If you don't have a superb bird to report after the first weekend of May, you're definitely not trying. Don't worry: the month of migration has just begun.
My daughter Ivy and I hit a host of hotspots along Lake Ontario in observance of Global Big Day (not too late to add your lists!) We encounter all sorts of exciting FOY species, including a particularly gorgeous Black-throated Green Warbler. Corey was having a hard time deciding which neotropical migrant was his Best Bird of the Weekend on Sunday afternoon when word came through the bird world that a Common Greenshank had been found out in Suffolk County. A first for New York State, Corey grabbed his gear and his son and drove as quickly as safety and sanity would allow the fifty or so minutes it took for them to get to Timber Point Country Club. Fortunately, the bird had stuck, and Corey had no problem declaring the Common Greenshank his Best Bird of the Weekend.
How about you? What was your best bird of the weekend? Tell us in the comments section about the rarest, loveliest, or most fascinating bird you observed. If you've blogged about your weekend experience, you should include a link in your comment.