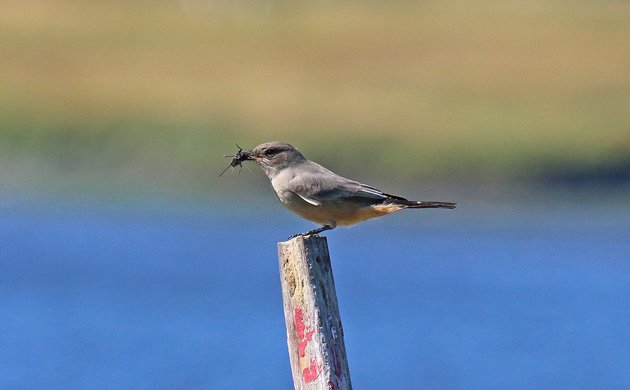 October offers an abundance of everything autumn lovers appreciate, at least in this hemisphere. Nature lovers can't help but get out and enjoy one of the most crisp and colorful times of year. Did you enjoy your weekend?
Around this time of year, I keep an eye out for White-throated Sparrows landing around my home… they were right on time! Corey's Best Bird of the Weekend was a total surprise while on a family outing to Edgemere Landfill in Queens. The idea was to let Desi check out all of the grasshoppers and crickets that call the old, capped landfill home. Instead, they ended up watching a Say's Phoebe enjoying those same insects. A first record for Queens!
How about you? What was your best bird of the weekend? Tell us in the comments section about the rarest, loveliest, or most fascinating bird you observed. If you've blogged about your weekend experience, you should include a link in your comment.