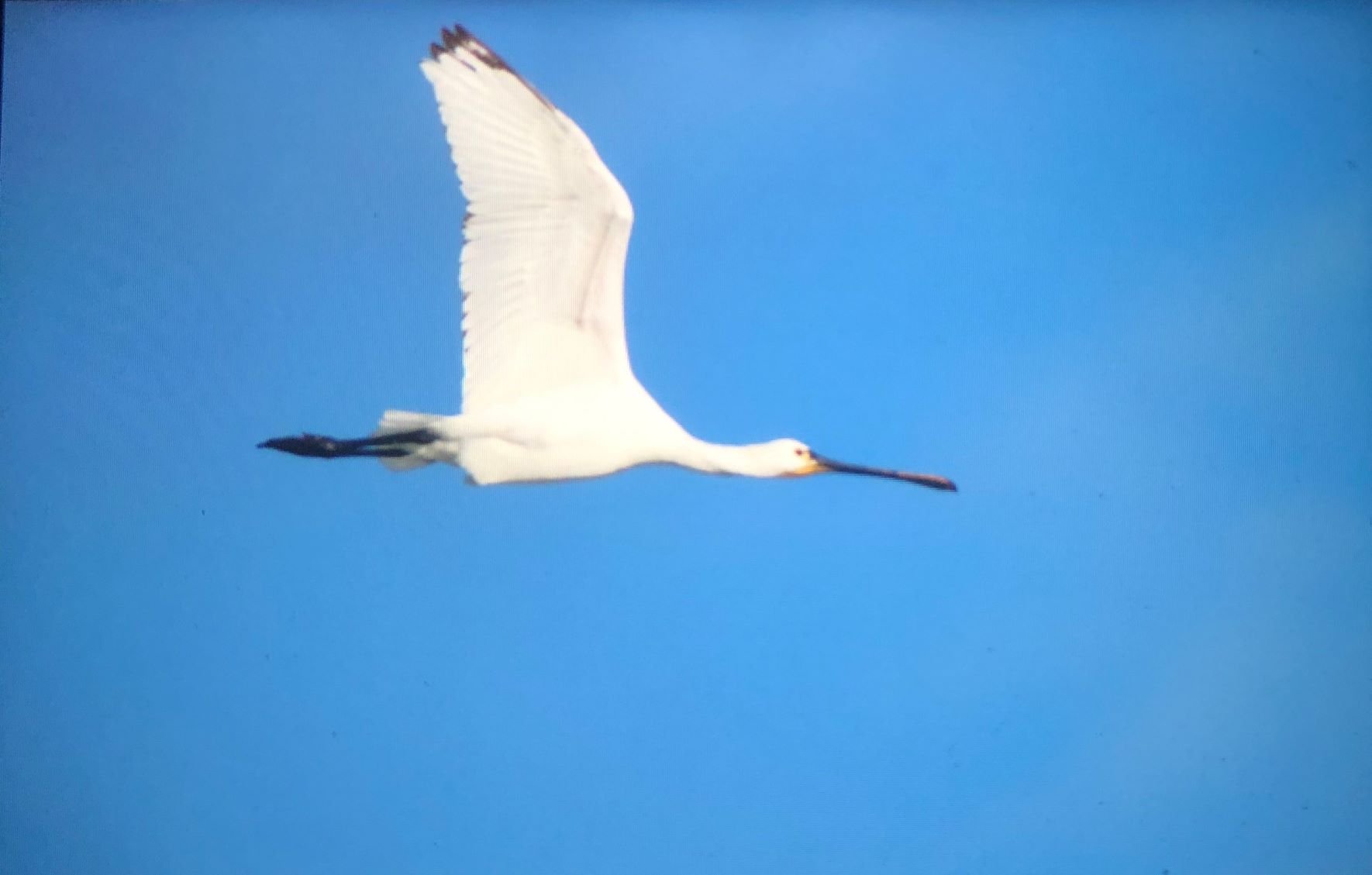 Easter weekend means many things to many people, but most of us with school-age children in the United States can't help but link this floating holiday with travel, seeing as how so many K-12 schools use the weekend anchor their Spring Break. Travel, of course, links quite nicely with seeing new birds, if you're into that kind of thing. Word to the wise: you should be into that kind of thing 😉
My journey to England ended quite successfully with a pilgrimage to those fabled White Cliffs of Dover. The promised Northern Fulmar were easily spotted from atop the cliffs, but another species made more of an impression. As I traversed the Upper Trail to the lighthouse, I was surrounded by Skylarks doing their noisy elevator dance. These birds keep you guessing; when you hear that scratchy song, you're as likely to find one in tall grass at your feet as seven or more stories above you! Corey is loving the sun and sand and rum and birds in Barbados. He was guided all around the island on Sunday morning looking for birds and saw a bunch. But his best of the weekend was easily a bird that he was amazed he could see in Barbados, the long-staying Eurasian Spoonbill that he spotted in its usual hangout, a private impoundment on Congo Road.
As a bonus, I lucked into one sighting in the UK that exceeds the thrill any bird can offer. Maybe this didn't technically take place over the weekend, but I have to brag about encountering a Redgannet in his natural environment…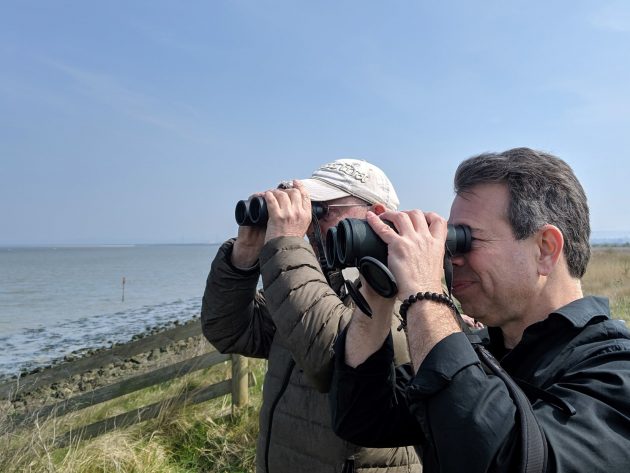 How about you? What was your best bird of the weekend? Tell us in the comments section about the rarest, loveliest, or most fascinating bird you observed. If you've blogged about your weekend experience, you should include a link in your comment.