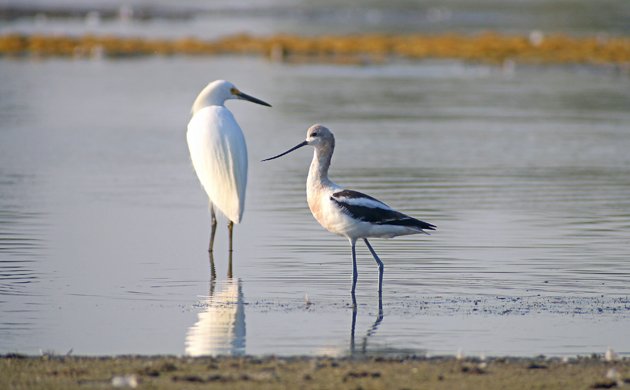 This time of year can seem filled with regret, especially among those students and teachers who have enjoyed a long reprieve from school. But every day brings us closer to another migratory season. Who could regret that?
I was both shocked and thrilled to spot a Common Nighthawk soaring over the Bronx during my visit this weekend; funny that I never saw one when I lived there! Corey spent much time on the East Pond of Jamaica Bay this weekend and saw lots of shorebirds. One, however, stood out from the rest. American Avocet is always a good bird in New York State and it is Corey's Best Bird of the Weekend.
How about you? What was your best bird of the weekend? Tell us in the comments section about the rarest, loveliest, or most fascinating bird you observed. If you've blogged about your weekend experience, you should include a link in your comment.