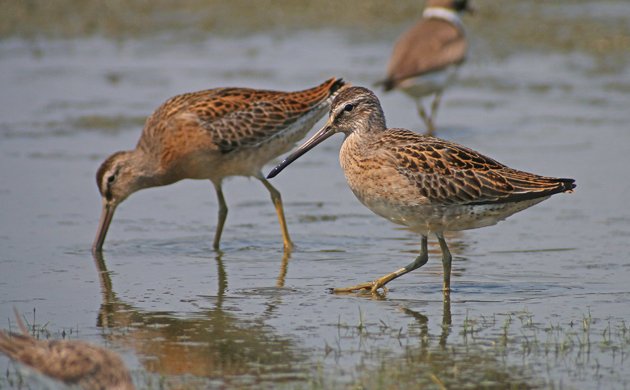 It being mid-August in New York City there is one place where I have to be as often as I can. That place is the fabled home of shorebirds, both common and rare, the East Pond of Jamaica Bay Wildlife Refuge. This year, what with family plans and other commitments, I didn't get out on the pond until later than usual but it was worth the wait. Saturday saw me squelching through the mud at the north end of the pond and Sunday had me leading a field trip for the Queens County Bird Club from the south end of the pond. Combined, I netted eighteen species of shorebirds in the two days, a tally that included my favorite shorebird, featured above, a juvenile Short-billed Dowitcher.
But a total of over seven hours on the pond featured much more than just dowitchers. For example, on both days I tracked down the American Avocet that has been present for several days now, which is always a good bird in New York State.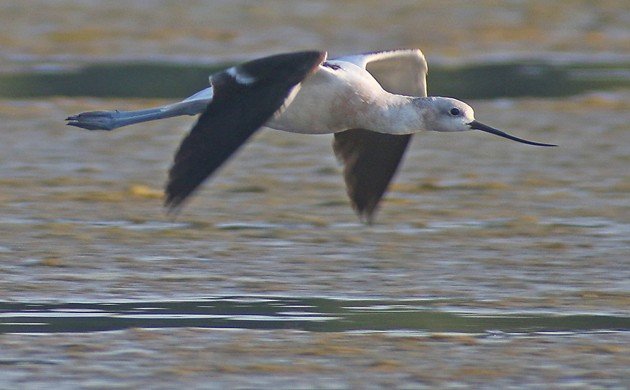 American Avocet on Jamaica Bay Wildlife Refuge's East Pond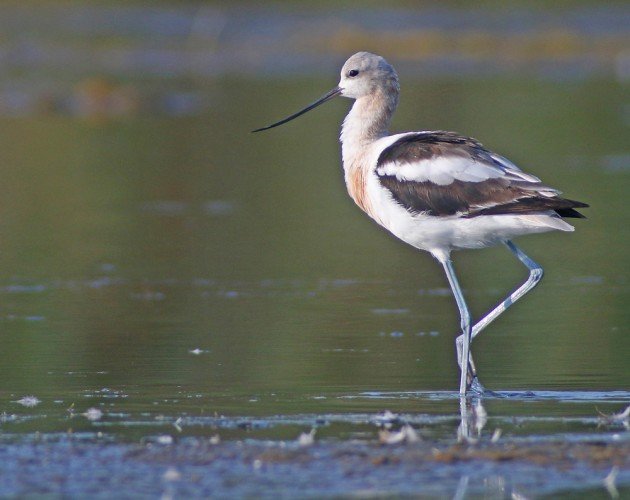 The gorgeous, long-legged shorebird is always a pleasant sight but most of my time was spent sorting through flocks of peeps, hoping to find something spectacular. And while no out-of-place Siberian shorebirds showed up, my efforts were rewarded with several White-rumped Sandpipers each day and a Western Sandpiper on Sunday.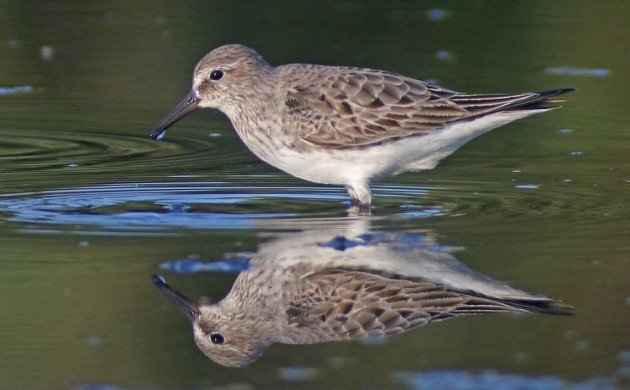 Ain't nuthin' wrong with this bad-ass bird.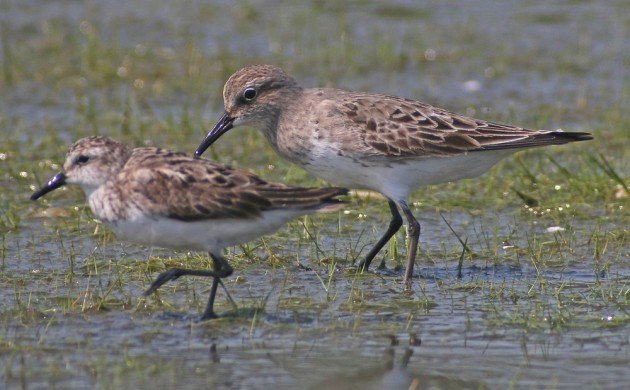 Here a Semipalmated Sandpiper helpfully provided a comparison shot with the White-rump.
I found that on Sunday it was very helpful to me as a birder to have to explain to the participants in the field trip exactly what to look for to pick out the White-rumped and Western Sandpipers from the Least and Semipalmated Sandpipers. Actually putting into words what made each species different while looking at them is a great way to reinforce the field marks in your own mind. And having other people around while your eye is stuck in the scope is also helpful, especially when a Gull-billed Tern does a fly-by!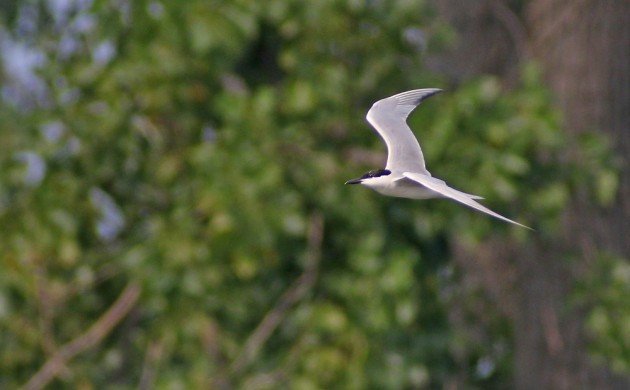 Gull-billed Terns are classy birds.
Of course, no visit to the East Pond would be complete without at least one attack by a Peregrine Falcon, just to make everything flush and force you to start scanning over again. I just wish I knew how this chase ended: the Greater Yellowlegs made some slick moves but the falcon stayed right with it until they both were out of sight.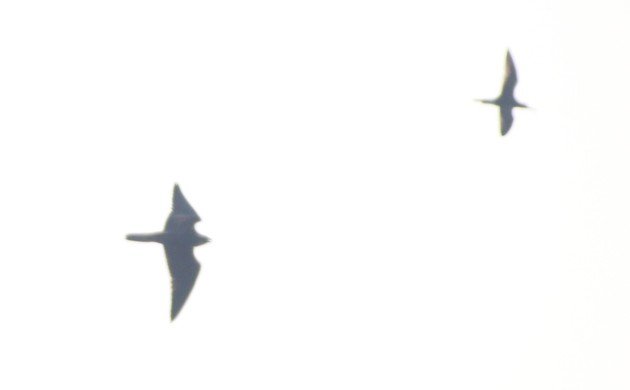 I'm so glad I'm not a shorebird.
I can't wait to get out on the pond again. Coming to New York City any time between now and the end of September? Make sure to visit the East Pond!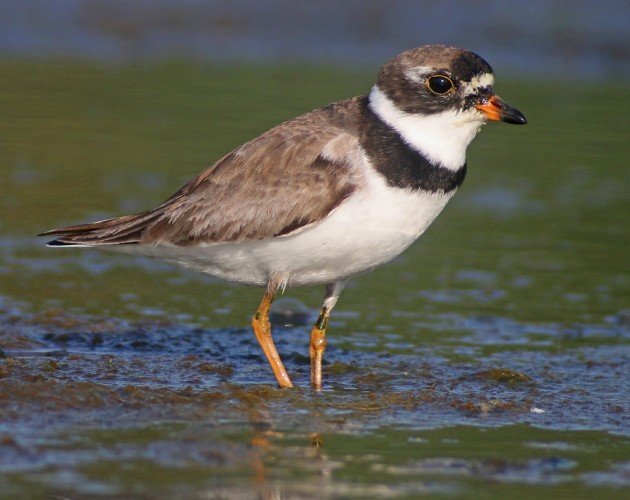 One of these days this will be a picture of a much more rare species…
…