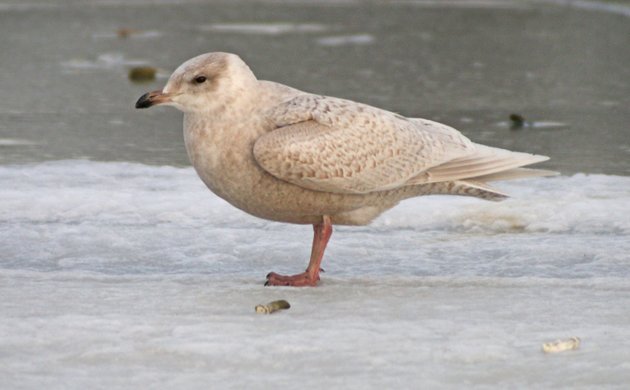 As members of an international community of nature lovers, we all experience the weekend in different parts of this wide, wide world. Consequently, only those of you who live in the northern temperate regions can appreciate how I'm feeling about this dreadful month. Author Anna Quindlen expressed this midwinter despair quite eloquently:
"February is a suitable month for dying. Everything around is dead, the trees black and frozen so that the appearance of green shoots two months hence seems preposterous, the ground hard and cold, the snow dirty, the winter hateful, hanging on too long."
That said, no season is so dire as to chase all the birds away. I was most impressed this weekend with a Carolina Wren that would be much better off south of the Mason-Dixon line than it is here in Rochester. Corey's Best Bird of the Weekend was a long overdue but still unexpected sighting at Baisley Pond Park in Queens, an Iceland Gull. It was the first Corey had ever found at Baisley Pond Park after several years of winter visits hoping to find some kind of unusual gull.
How about you? What was your best bird of the weekend? Tell us in the comments section about the rarest, loveliest, or most fascinating bird you observed. If you've blogged about your weekend experience, you should include a link in your comment.