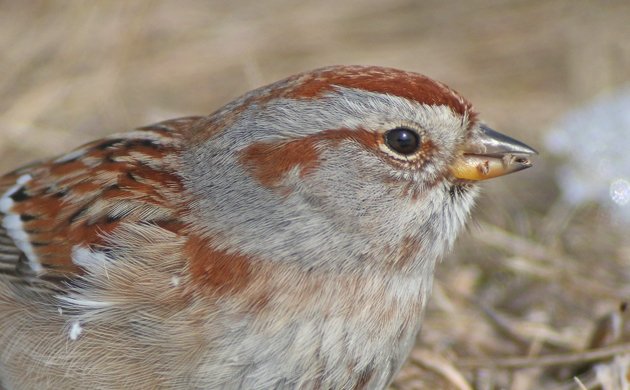 Jones Beach State Park in Nassau County, New York, is a great place to bird at all seasons. In winter, especially with the kind of winter we have had this year, it can be brutal. I was reminded of this one morning last week when I had to work out on Long Island so thought that I would do some before work birding at Jones Beach. Because, you know, why not?
Unfortunately, it was a very cold day with strong winds. To add to my misfortune, I had to be dressed professionally, which meant that I could neither have long underwear on nor winter boots. This limited my birding severely as every time I left the car I couldn't stand the cold for more than a few minutes. Rather then let this deter me I decided to do some car birding. And the car birding was good!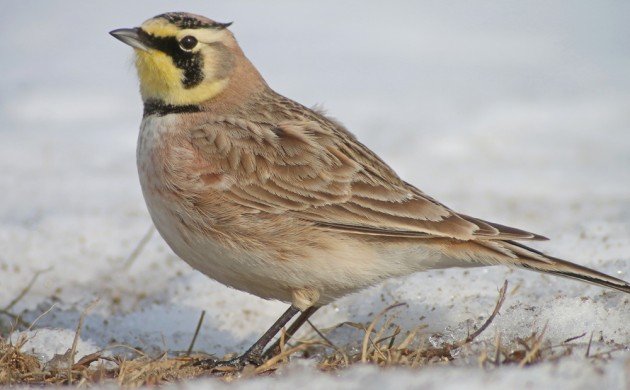 Look at the horn on this aptly-named lark!
With so much snow cover, the Horned Larks, Lapland Longspurs, and Snow Buntings that tend to flock and feed in the dunes were instead taking advantage of grassy areas on the verge where snowplows or winds had removed the snow. I enjoyed all three but especially the longspurs, which gave me the best looks and highest count of the species that I had ever experienced. It was longspur-land!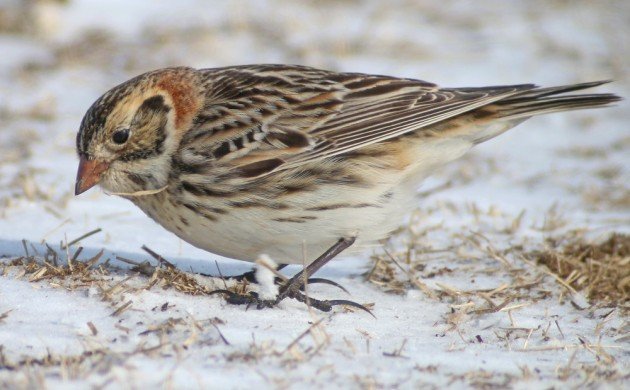 Anyone have any guesses as to why they are called "longspurs?"

Look at 'em all! Holy longspurs, Birdman!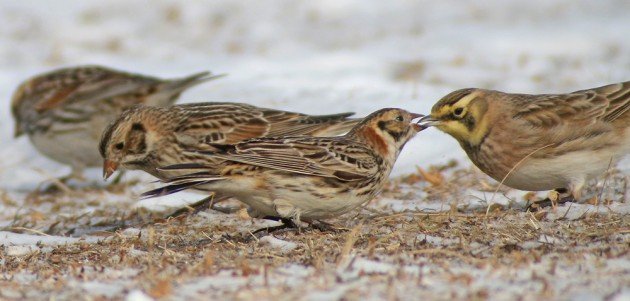 There were so many longspurs that they started talking back to the larks. The poor lark on the right had no idea how to react to a longpur in its face. Can you blame it when it was outnumbered three-to-one?
Of course, it wasn't all larks and longspurs and buntings. There were finches around as well, though it was difficult to get close looks at them from the car. American Goldfinches were around in numbers and there were a few Common Redpolls in sight here and there as well.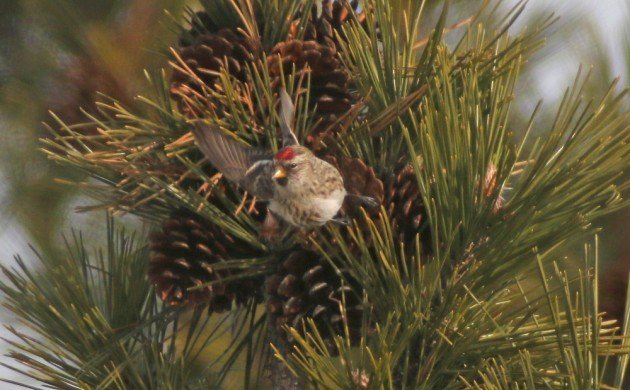 Not the best Common Redpoll shot, not even close, but it's the best I have managed so far this year. I'll take it.
But the most cooperative bird of the day was a sparrow. For some reason, the American Tree Sparrow that led this blog post had no interest in flushing with its fellow sparrows. Instead it sat and fed while I digiscoped it from the driver's seat of my Ford Focus parked just a few feet away.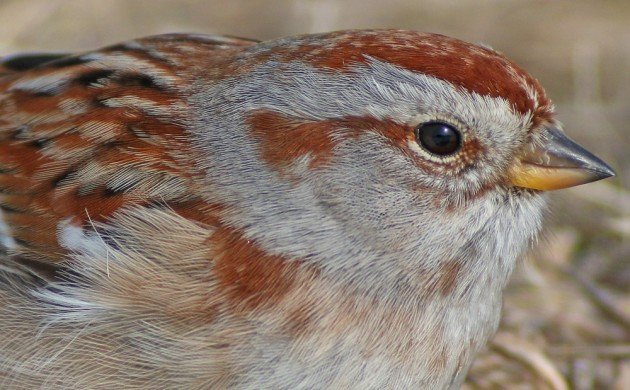 American Tree Sparrows are very pretty sparrows.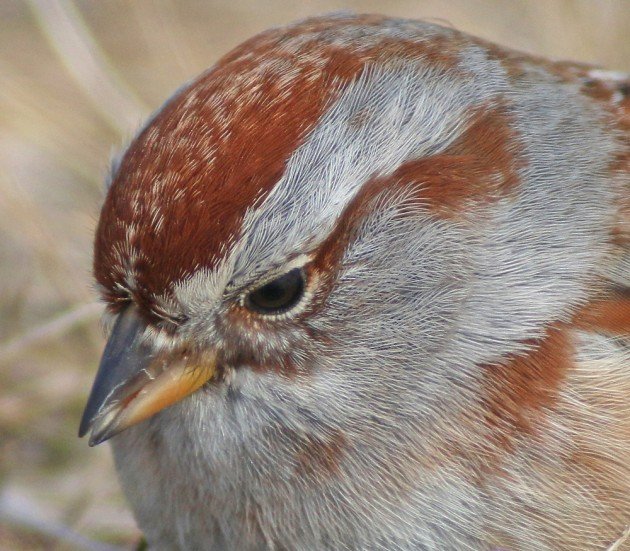 Remember, even when it is frigid and windy outside and you aren't dressed for the weather, you can still see good birds and get some decent images. Don't let Old Man Winter stop your birding! Get out there and find some birds!