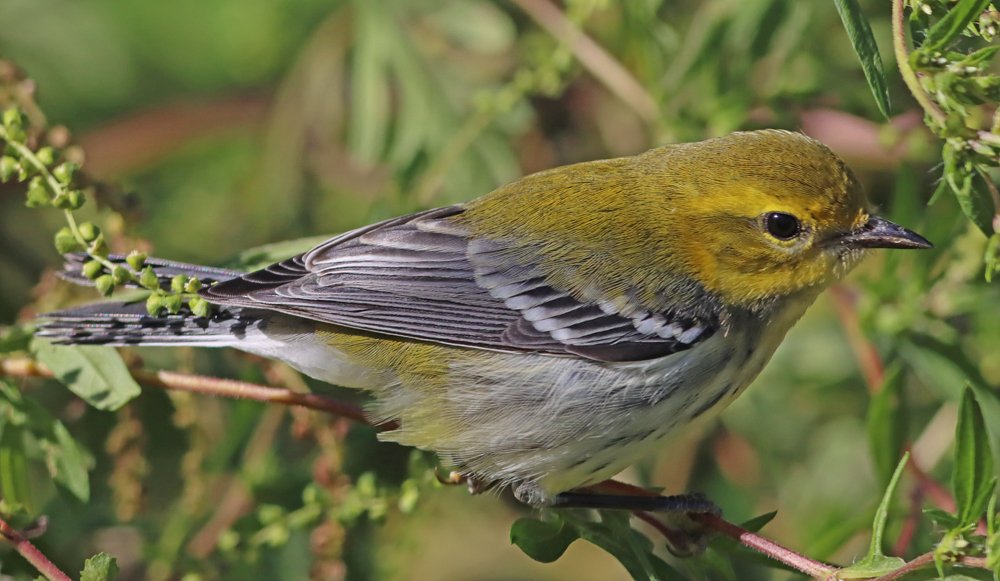 Every weekend seems to be wild from the perspective of human history. To every bird, though, mid-September remains what it's always been: a good time to feed, mass, and move!
Corey and I caught plenty of restless migrants at Fort Tilden this weekend. On a nineteen warbler morning, Prairie Warbler stood out for me because I never get to see them upstate. Corey enjoyed his outing with me on Saturday and his coastal birding with his pal Mary on Sunday. Over twenty species of wood-warbler, a variety of shorebirds, and host of birds in general will make for some fun fall birding. But his Best Bird of the Weekend was either of the two Black-throated Green Warblers that foraged directly in front of us without a care in the world. Common, but rarely so tame, they were a joy to watch!
How about you? What was your best bird of the weekend? Tell us in the comments section about the rarest, loveliest, or most fascinating bird you observed. If you've blogged about your weekend experience, you should include a link in your comment.