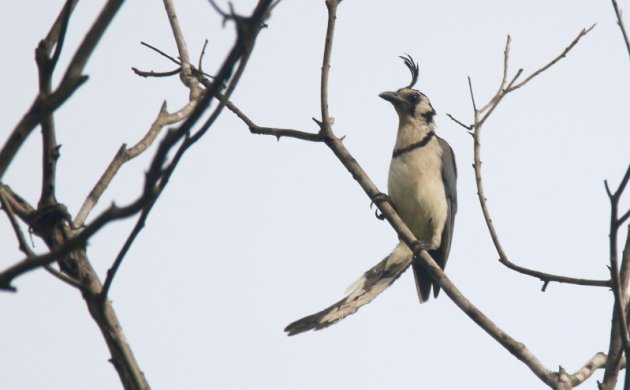 When it comes to one's most exciting bird sightings, of course, it all comes down to context. I wouldn't change my central Mexican endemics for any other region's birds. But… Been there, done most of those. So my favorites for 2019 includes a good number of birds that are rather common elsewhere, but were firsts for me. Plus a few truly difficult species.
12. Mandarin Ducks, Munich, Germany
Sure, it is an introduced species in Germany. And they aren't nearly as famous as the vagrant/escaped Mandarin Duck of Central Park. But they were still Mandarin Ducks!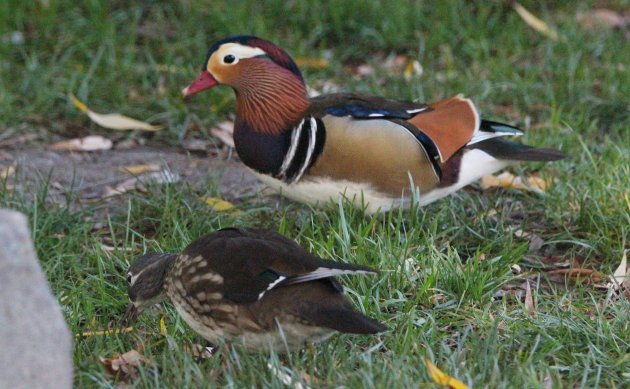 11. American Oystercatcher, Lázaro Cárdenas, Michoacán
I do not have a life list for those birds I saw in my youth, 45 years ago, in California. So it is always a joy when I can finally put one of those birds on my current digital list. And Oystercatchers are very amusing birds.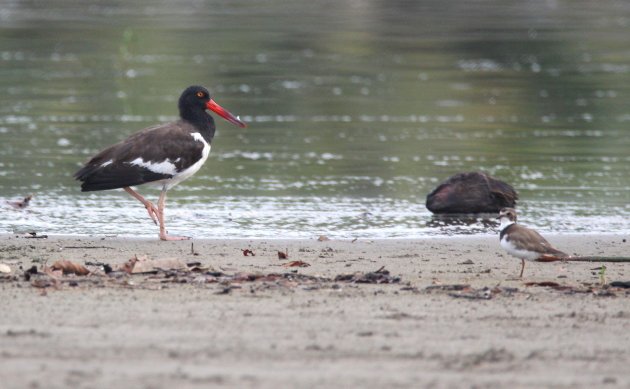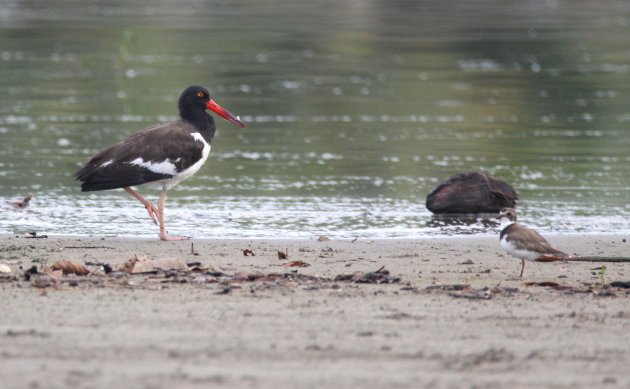 10. Little Ringed Plover, Madrid / Kentish Plover, Málaga
These two shorebirds are exceedingly common in western Europe. But the Kentish Plover was sheltering its young under its body, and the Little Ringed Plover was incubating an egg — right in the middle of downtown Madrid! Since those were both firsts for me, they earned a place on my 2019 list.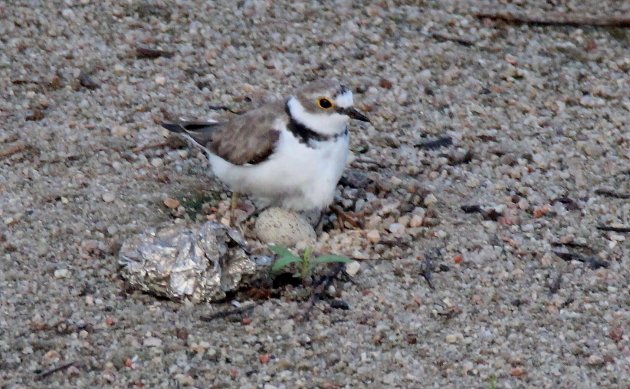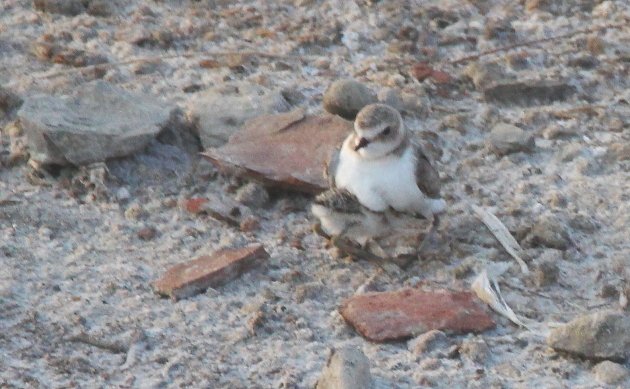 9. Iberian Green Woodpecker, Madrid, Spain
Mexico has a good number of greenish or rusty Woodpeckers. I just haven't seen any of them. All my Woodpeckers have been among the black and white jobs with small patches of red, orange, or yellow. So seeing this beautiful (though common) European species was a special treat.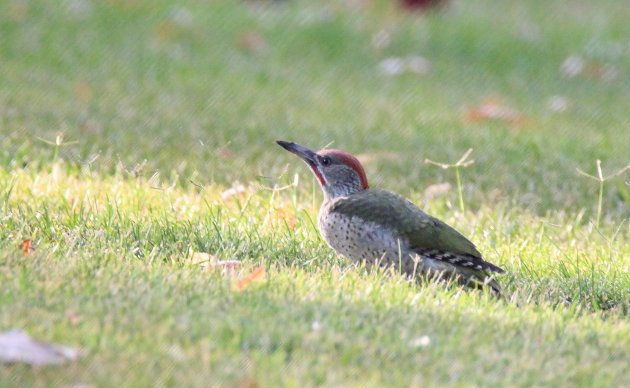 8. Great Swallow-tailed Swift, Paso Ancho, Michoacán
I think all Swifts are cool. But the Great Swallow-tailed Swift is one of the largest Swifts in North America. It is also the only Swift I have ever seen fly near ground level, allowing excellent views (though no photos, as they flew far too fast). Adding to the excitement was the fact that, on the same trip, we got to see our first…
7. Red-breasted Chat , Paso Ancho, Michoacán
Such a beautiful little bird! And by no means an easy one to see. So I am especially grateful that I managed to see three individuals (female, immature male, and mature male), on two different trips, this past year.
6. White-throated Magpie-Jay, Guerrero State
Finally! I saw one of these magnificent birds on my way to the silver town of Taxco, Guerrero, many years ago. But I could remember no specific place or date for the sighting. So it was an enormous satisfaction when not one, but four of these beautiful Corvids turned up on my way back from the coast of Michoacán.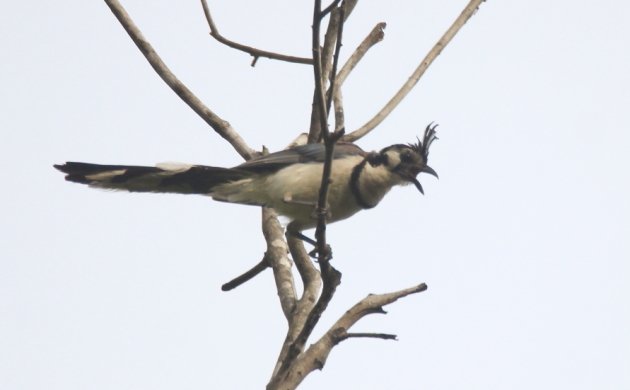 5. Greater Flamingo, Málaga, Spain
I mean, come on! I live in Mexico! And yet, I had never seen a Flamingo in the wild. I had to go to southern Spain to knock that one off my bucket list.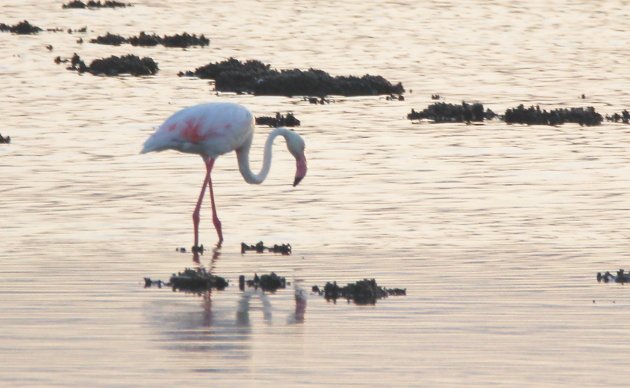 4. Wood Stork, Lázaro Cárdenas, Michoacán
Pretty much the same story as my #5, the Greater Flamingo, except that I did see this lifer in Mexico. Seeing White Storks in Spain this year was pretty cool, too.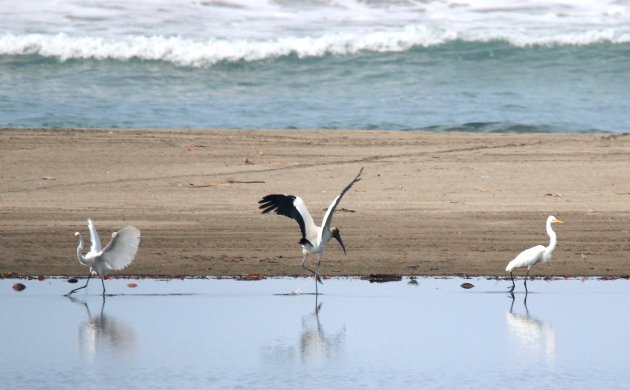 3. Snow Goose, Salzburg, Austria
This is obviously not an uncommon bird. But it is a decidedly odd bird to see in Austria, and is not the sort of species that is likely to be introduced or an escapee. Since I was only hoping to find some of the easier locals in my few free birding moments, it was quite the shock to catch Austria's second registry on eBird for this species.  (I'm guessing the first registry, one month earlier and further north, was of the same bird.)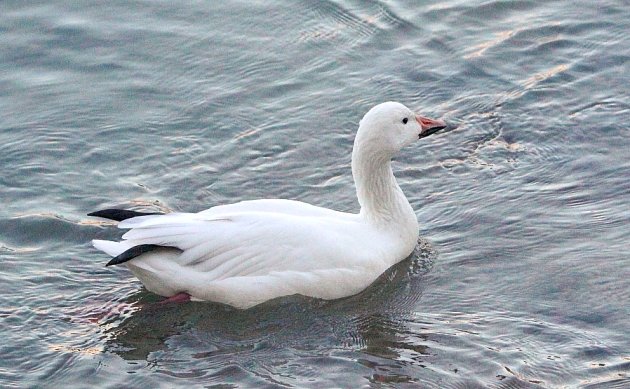 2. Ocellated Thrasher, el Temascal, Michoacán
Making the first sighting of a species for one's state is much easier to do in Mexico than, say, in the United States. But it still is not easy. And the Ocellated Thrasher is a very difficult species to find even within its official range. I'm still trying to see this species another time, in order to establish an official range extension. Even so, this Ocellated Thrasher had to be near the top of my 2019 list.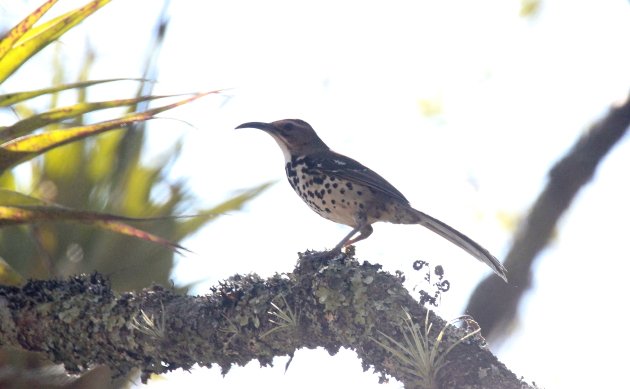 And the winner is…
Eurasian Hoopoe, Madrid, Spain
It is a common and widespread bird. It was feeding on a park lawn in downtown Madrid. But Hoopoes are freakin' awesome!