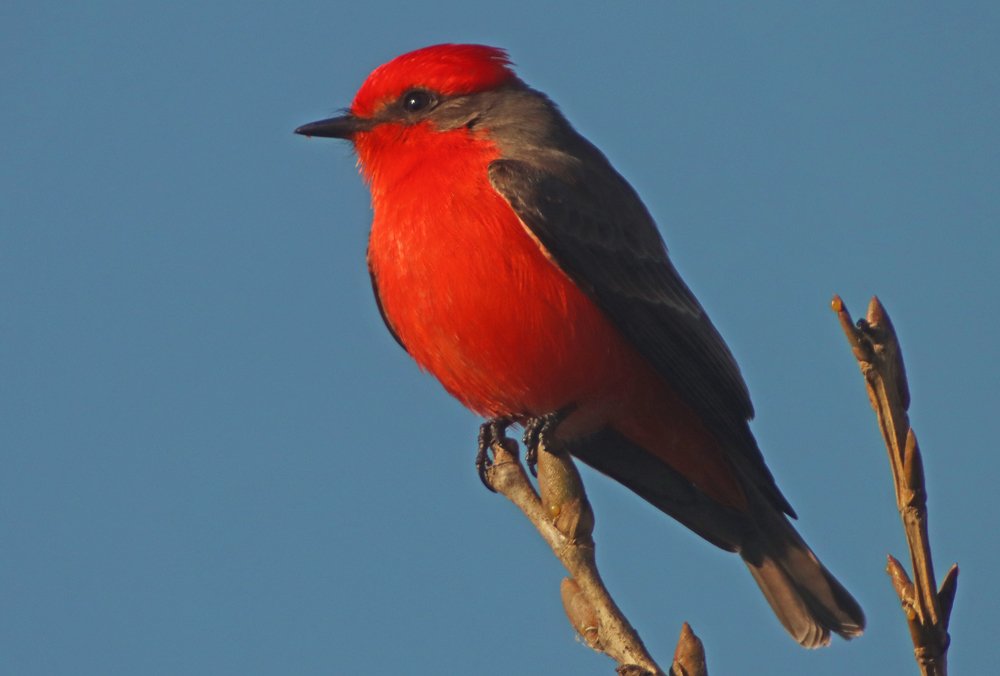 Sure, I had heard the hype. Vermilion Flycatchers are amazing! Vermilion Flycatchers are gorgeous! Vermilion Flycatchers make Scarlet Tanagers look like doodoo! But, sadly, I had never seen a Vermilion Flycatcher. Well, technically I had, but it was a drab female so it didn't really count anywhere except on my checklist. Seeing a male Vermilion Flycatcher in all its red glory was long a dream of mine but somehow it never happened. But while I was visiting my in-laws in Orange County, California over the holidays I occasionally had some time to get out birding and on my second visit to San Joaquin Wildlife Sanctuary, two days after Christmas, something magical happened.
I was checking out a flock of Bushtits, looking to see if anything else was moving with them, and generally having a good time, when another birder approached and asked, "You seen the Vermilion Flycatcher?"
Um, no. But now I knew that one was around to be seen! He let me know the rough location and then another kind birder pointed it out, perched on a dead snag, occasionally flycatching, in perfect sunlight.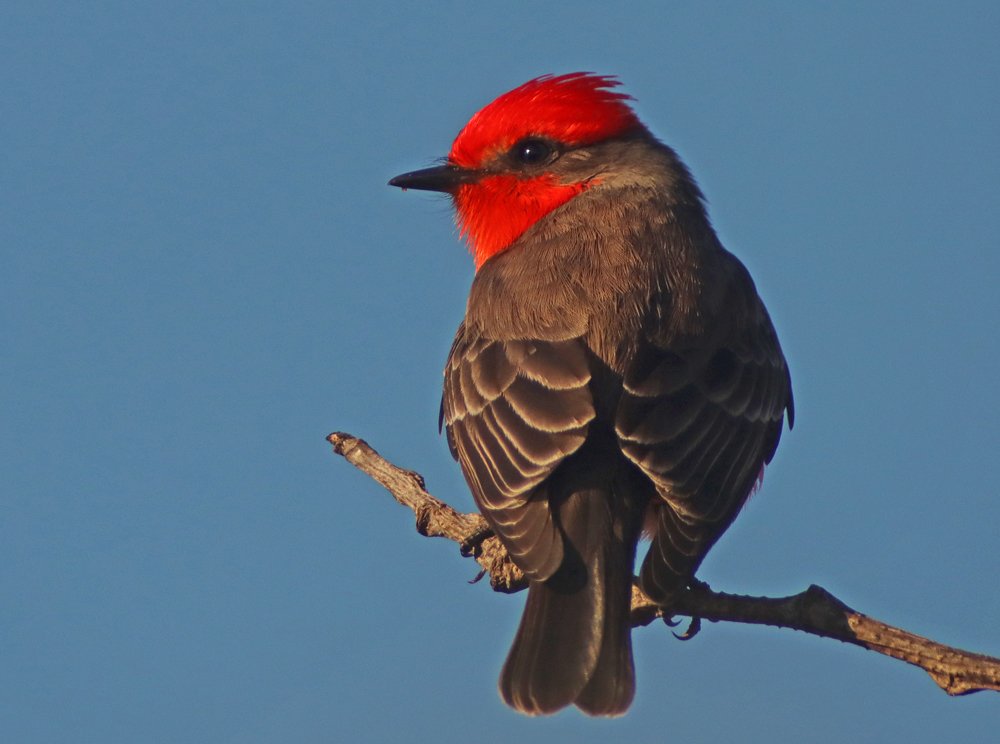 I mean, holy moly! That's amazing!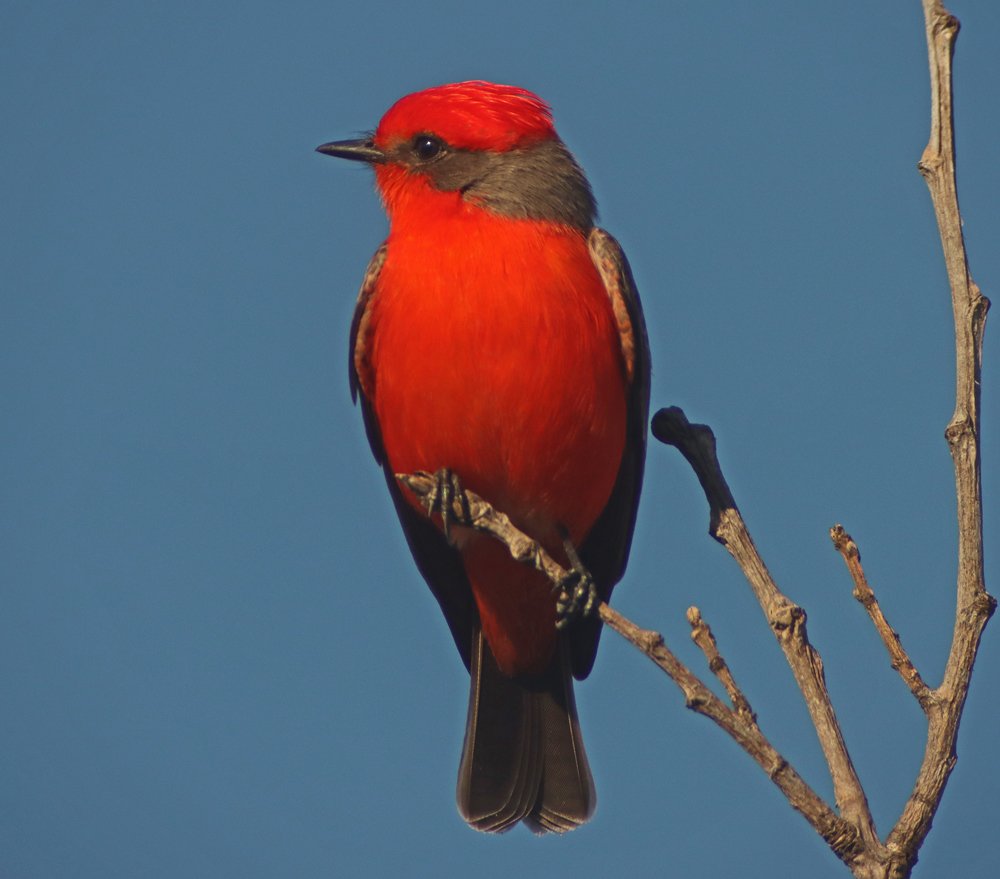 Now I know why Larry was so keen on them!
The crowd of birders watching the flycatcher kept growing and it put on a show for us, regularly hawking after bugs at high speed, and generally returning to the same perch or the same general vicinity, though it did occasionally make longer flights to other trees. The general feelings among those watching was awe and excitement: the grins on all the faces around me were matched by my own, I'm sure.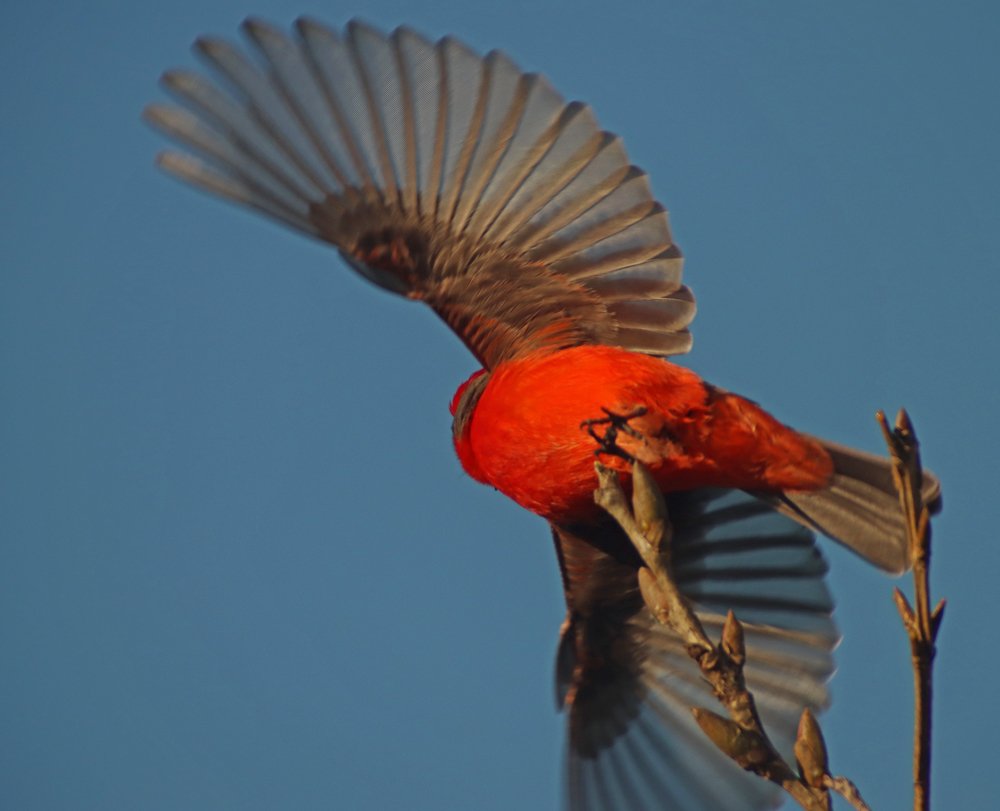 The bright California sun enabled high shutter speeds for my digiscoping rig.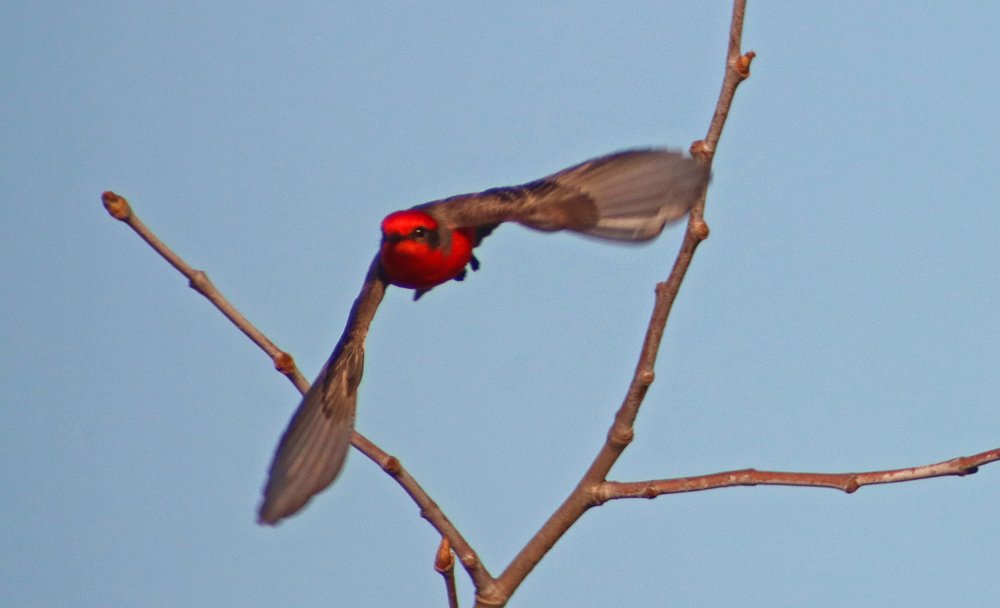 I did my best to take advantage but Vermilion Flycatchers are fast when they see a bug!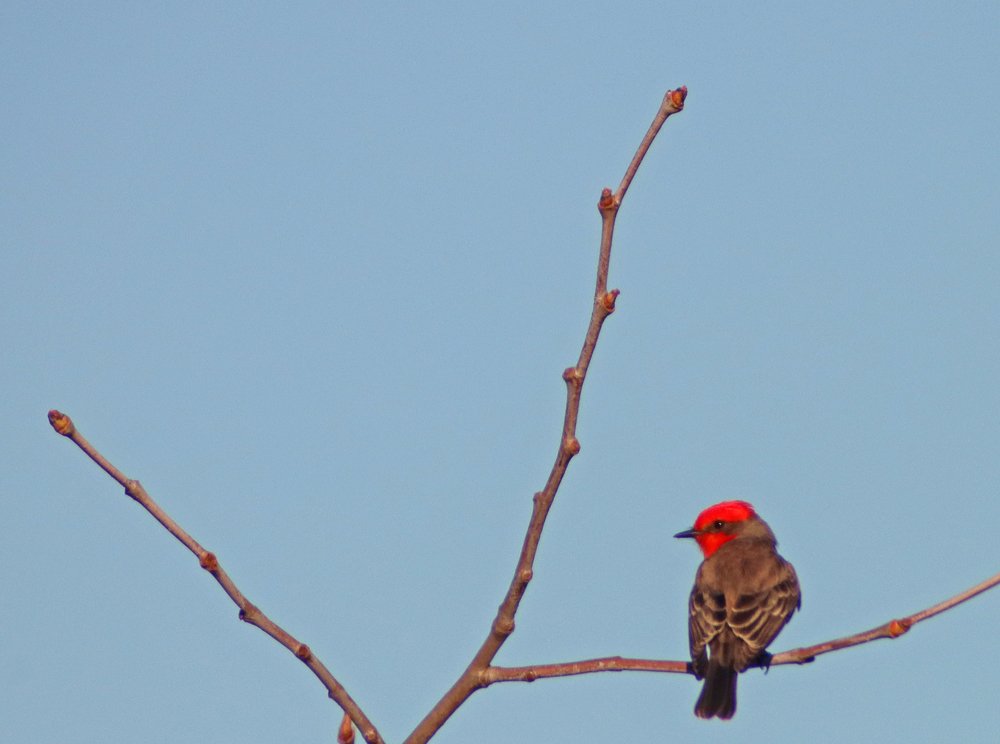 Perched birds are much easier to digiscope.
I almost felt bad for the nearby Cassin's Kingbirds and Say's Phoebes, all ignored for so long as the Vermilion Flycatcher was putting on a show. The best part? The flycatcher never stopped putting on a show. Eventually, I tore myself away to look for other birds, but none of them were as stunning. If you've never seen a Vermilion Flycatcher I highly recommend it. They are a hell of a bird! As a matter of fact, this one was so good it made my top ten list for 2019, the year I saw more birds than any other year!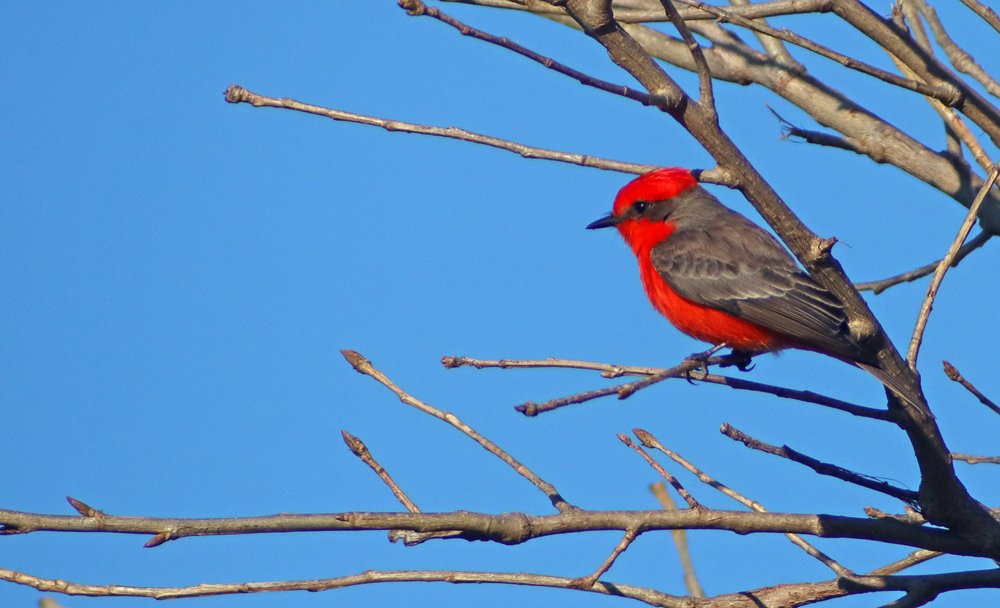 Go see a Vermilion Flycatcher. You won't regret it!
…