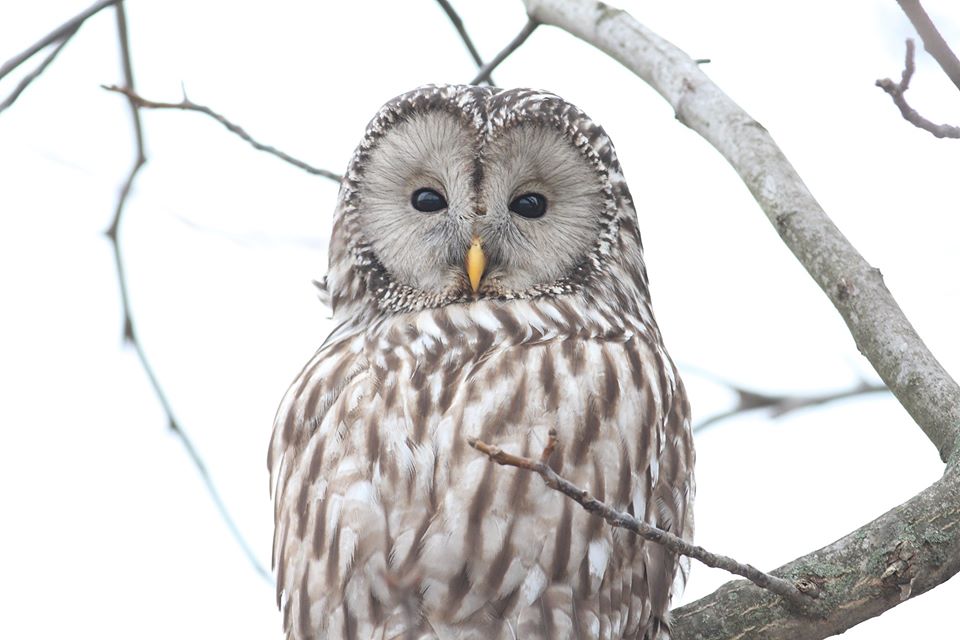 The Ural Owl inhabits old and undisturbed boreal forests, in an unbroken belt from Sweden and Finland across Russia to Japan, and is rarely seen to the south, only here and there, in the Carpathians (Slovakia/Ukraine/Romania/eastern Serbia) and Dinaric Alps (Croatia/Bosnia/western Serbia). Large and round-headed, smartly-striped, with a gentle gaze of mysterious black eyes, in the European south of its range this species chooses preserved mountain forests, preferably mixed deciduous and conifers.
The usual way to find an owl would be to listen to its territorial call in the breeding season (to listen and not to lure it – I oppose the playback), but this species is even less vocal than most other owls. Hence, I certainly did not dare to hope for it on that hot August day in the Suvaja/Klocanica Gorge (a river with two names) in the Resava Nature Reserve, near Despotovac in eastern Serbia.
Some dozen years ago, I drove through the narrow, shadowy, beech-overgrown gorge, where it was a good five degrees cooler than in the open. I just enjoyed the forest and its European Robins, Eurasian Nuthatches and Marsh Tits, the moss and ivy-covered limestone, cool, humid air and serenity of dense foliage.
Back then, the distribution of this owl in Serbia was poorly known. It was estimated at 60 to 80 pairs in the southern mountains, plus 3 to 4 pairs in Vrsac Mountains, settled among the northern lowlands
On the branch next to the road, I notice an upright shadow: an owl, no doubt. Tawny first came to my mind, since they are similar, and Tawny Owls are way commoner. I bring binoculars to my eyes and in an instant without doubt, I realize that I am watching my first Ural Owl! Visibly larger than the Tawny, she checks on me curiously … and fearlessly comes down just 5-6 metres away to get a better look.
The Ural Owl now sits on a nearby sunny branch, turns its head, observes me … until she finally get bored, then flies to a slightly further branch, from there to another, to eventually disappear in a series of short flights.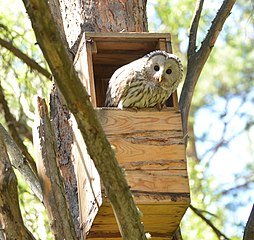 Photo DmitrySA/Wikimedia Commons
Due to a new generation of young ornithologists, some of them specialising in owls, nowadays we have much better estimates of their population in Serbia, which ranges from 400 to 600 breeding pairs, plus 10 to 15 in the Vrsac Mountains (this tiny population has actually increased because of the number of nest boxes that were posted for them).
Two years ago I screamed "UralOwlUralOwlUralOwl!!!", all the time pointing with my right hand while holding the steering wheel with my left, and the hardest thing, keeping my eyes on the road. Fortunately, B. managed to see it, his largest owl ever. As a driver, I had just a split-second glimpse of it, yet immediately knew what it was. I was driving through a snowbound countryside, not far from Djerdap National Park in eastern Serbia, where Ural Owls breed, and at the same time had another car behind me, therefore I stopped a good 50 metres later to eBird it. How I managed to ID it so easily with such a short observation window, beats me.
This year started with my third Ural Owl, this time in the bread-basket country near Vrsac Mountains. A huge Ural Owl at window height was just on the other side of a narrow local road! But I was driving too fast and passed it, so I had to uncomfortably break on moist and somewhat slippery road to reverse and to stop opposite to the bird, less than 4 metres from it. Absolutely thrilled!
The bird tolerated us for perhaps a dozen seconds before it majestically took off. While the light was poor, it was so close offering great photo opportunities, if only I had thought of my camera at all… which I completely forgot.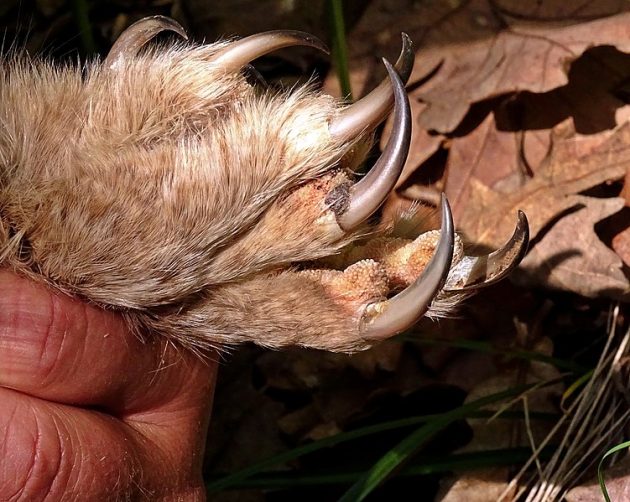 Photo Zoran Gavrilovic/Wikimedia Commons
And where to look for the Ural Owl in Serbia? In spring, check the mixed beech-spruce forests of the Tara Mountain National Park in western Serbia, where this is the commonest owl. Egg-laying starts in late March to early April and they remain in the vicinity till early June. For two good reasons always remember to keep your distance from the nest: to avoid the disturbance of birds and abandonment of the nest, but also because this is an aggressive owl known to strike human intruders in the face. Now that I warned you of owl talons, do not forget that you also are birding the Brown Bear country (and, with some luck, bear watching may be possible to arrange with the park authorities).
In winter, village roads in the wider Vrsac area (eastern Vojvodina Province), including roads through arable fields, can provide such surprising close-range sightings. While certainly unpredictable and impossible to plan, keep your camera ready, just in case you win the lottery.
Cover photo by Snezana & Slobodan Panjkovic
Population estimates from "Birds of Serbia: Breeding Population Estimates and Trends", BirdLife Serbia, 2015.