I just got back from an all-too-brief exposure to the Biggest Week in American Birding, and all I can tell you is that you've got to get to Ohio!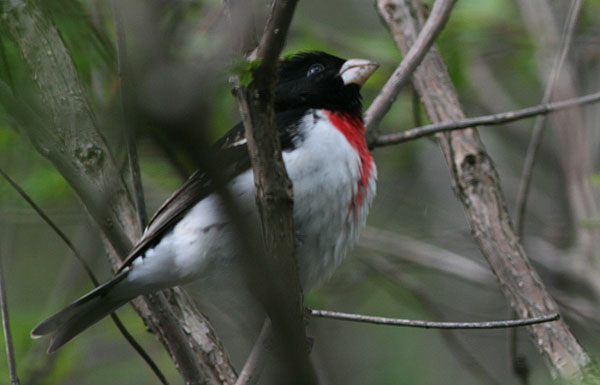 Despite highly inclement weather, including an unexpected tornado scare, Magee Marsh has been overrun by spring migrants en route to the great Boreal forest. I was one of the suckers who showed up at dawn on Saturday, hoping against hope that the gale force winds and bitter chill might give way to more seasonal conditions. The climate didn't improve but the birds showed up anyway. Throngs of visitors from across the United States thrilled to a long list of warblers including Golden-winged, Tennessee, Nashville, Northern Parula, Yellow, Chestnut-sided, Magnolia, Cape May, Black-throated Blue, Yellow-rumped, Black-throated Green, Blackburnian, Palm, Bay-breasted, Blackpoll, Black and White, American Redstart, Prothonotary, Ovenbird, Northern Waterthrush, Common Yellowthroat, and Hooded. At least those were the ones I saw (with multiples if every one but the last) but others reported Blue-winged, Pine, and Cerulean.
Warblers weren't the only stars of the show. Scarlet Tanagers, Rose-breasted Grosbeaks, Blue-gray Gnatcatchers, and Baltimore Orioles were all abundant, incandescent additions to the show. Tons of thrushes turned up too, including more Veeries than I've ever encountered mixed with a smattering of Wood, Swainson's, and Gray-cheeked. House and Winter Wrens popped up often along the boardwalk.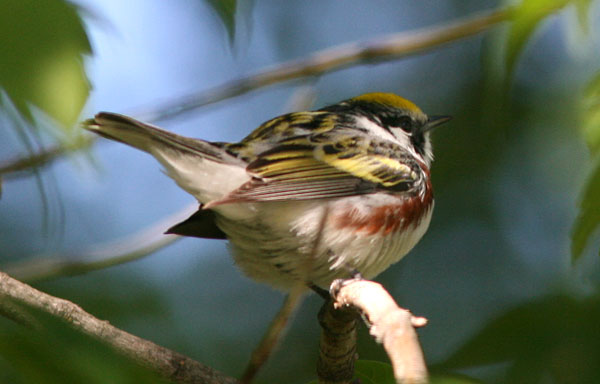 Of course, even this list merely scratches the surface of the birds I saw over my brief stay. At Ottawa NWR, home of my life Buff-breasted Sandpiper, I thrilled to Trumpeter Swans, Bald Eagles, and peenting American Woodcocks. I also had a blast at the Tropical Birding-sponsored Blogger BBQ hanging out with friends like Wren, Laura, Jeff Gordon, Jeff Bouton, and the key movers of this colossal event, Kenn and Kim Kaufman.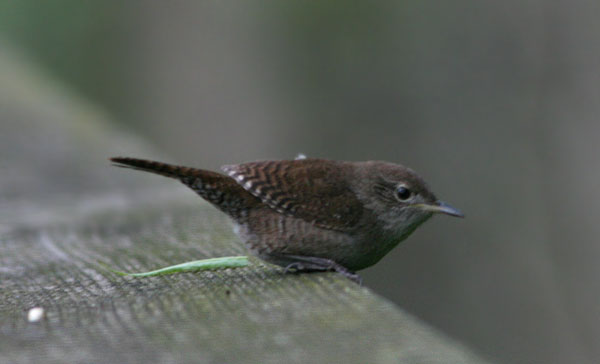 Ottawa NWR, which I simply cannot rave enough about, was the location of my presentation, "Around the World in 80 Blogs." The refuge building is one of the best I've seen, extremely well-designed and appointed. Plus, the staff inspires with their collective professionalism and passion. These traits seem to turn up in most of the Ohio naturalists I encountered, whether they were associated with the FWS, Black Swamp Bird Observatory, or Ohio Ornithological Society. Good birds and good people… what more could you want?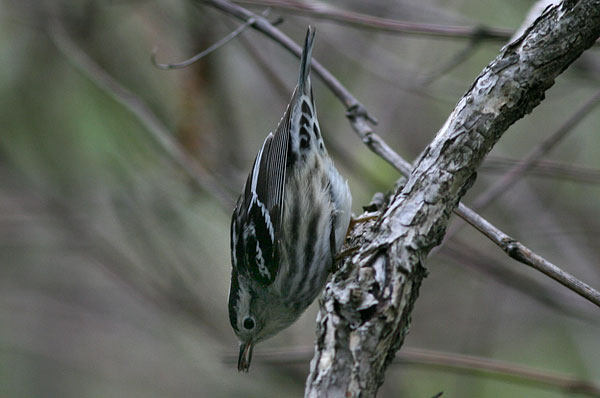 I'm already back in Rochester alas, but the Biggest Week is blowing past the traditional 7-day structure and rolling until May 16. Check out the amazing birds being seen every hour as you make plans to be a part of birding tradition. If you live within 500 miles, you won't regret experiencing the height of spring migration in such excellent company.