May brings birds in a big way. Have you seen any good ones? One sure way to heighten the pleasure of a special bird sighting is to brag about it later. Step right up and share your best bird of the weekend.
I saw 22 different warbler species at the Biggest Week in American Birding this weekend but if I have to pick my favorite, then Cape May Warbler wins for the endlessly amazing looks offered. One doesn't expect brown-cheeks to be so beautiful. Corey's best bird of the weekend was a Ruby-throated Hummingbird, his first of the year, at the Forest Park waterhole.  It narrowly beat out two Pectoral Sandpipers at Flushing Airport, a more rare bird in spring but, really, what is nicer than one's first hummingbird of the year?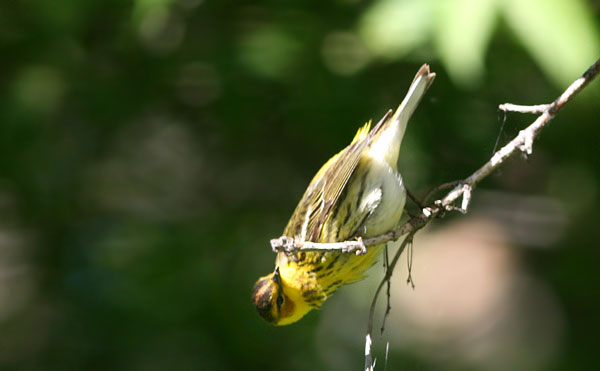 What was your best bird of the weekend? Tell us in the comments section about the rarest, loveliest, or most fascinating bird you observed.  If you've blogged about your weekend experience, you should include a link in your comment.