Doi Inthanon National Park in northern Thailand is a birding paradise (IMHO). I only got to spend a couple of days there, but the altitudinal range – and corresponding habitat and bird assemblage variation – really touched me. We were visiting Doi Inthanon with Jan and Tu – two of Thailands most extraordinary birders (great people and wonderfully knowledgeable guides) – and as any birding tourist knows: the depths of the birding and peripheral experience is made all the greater by great company.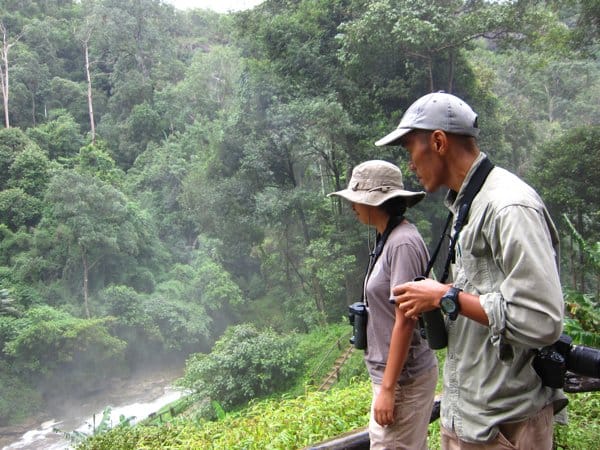 there was nothing at the top but a bucket and a mop and an illustrated book about birds…
After a morning of birding the famous second checkpoint (photo blog here), we headed up to the summit – a grand forest-cloaked 8415ft (2656m) asl. Right up near the summit is a wonderful boardwalk trail through a forest peat swamp that is evidently THE place to look for a number of higher-altitude birds, like the Pygmy Wren Babbler, White-browed Shortwing, and Snowy-browed Flycatcher.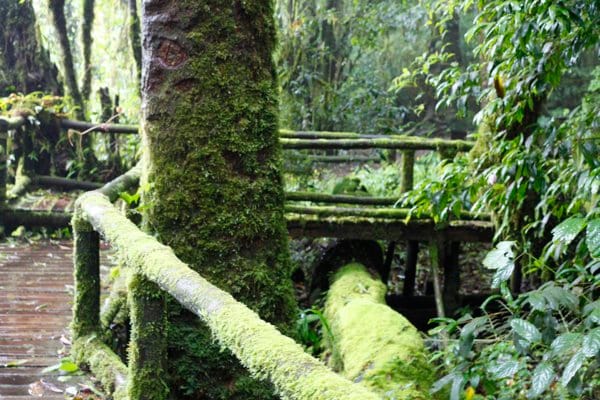 the summit boardwalk – thick with great birds
It took us less than a minute on the trail before we picked up our first wow bird – the White-browed Shortwing. It reminded me a lot of the Robin-Chats of southern Africa; with a bit of anxious pitta genes thrown in for good measure. Practically the entire time we were on these trails (both days) we were surrounded by male and female shortwings frantically searching for food for their nestlings.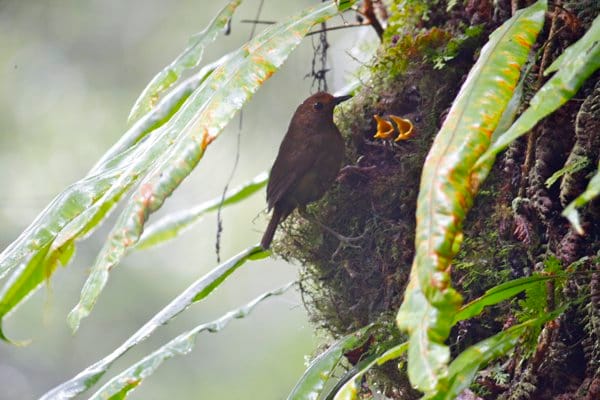 Female White-browed Shortwing (Brachypteryx montana) at nest with two nestlings.  Digiscoped with a Swarovski STM80 & Canon 5DmarkII
Although the shortwings were not very shy when foraging, they seemed to be a whole lot wearier when approaching their nests – not a bad idea given the reputation of some of Thailand's more bold bird photographers.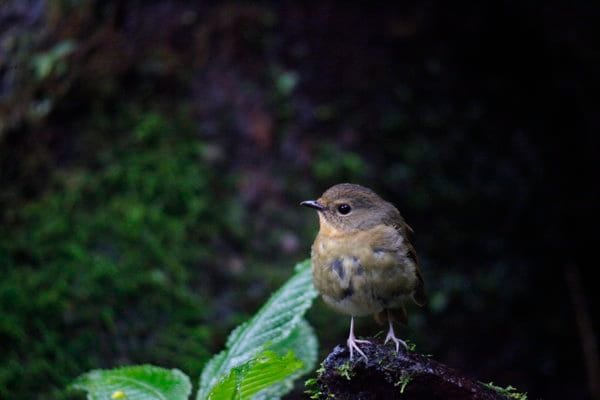 Female Snowy-browed Flycatcher (Ficedula hyperythra) – certainly not shy, but incredibly difficult to digiscope in the dark, rainy forests.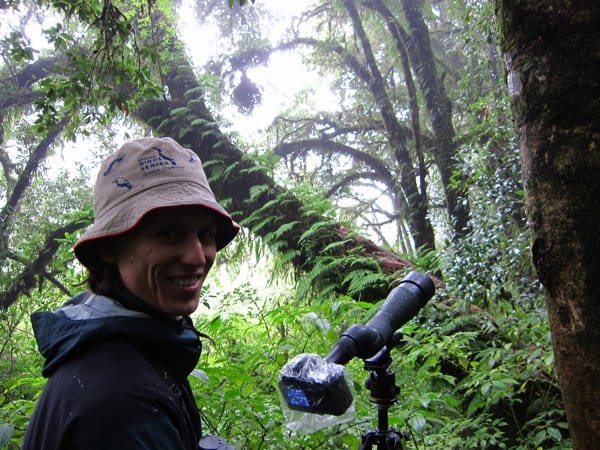 Trying (in-vain) to get some good digiscoping photos of the White-browed Shortwings.
Heading down to a lower region of Doi Inthanon, we took a forest track in the hope of turning up a parrotbill that had been seen in the area that morning (one of my target species).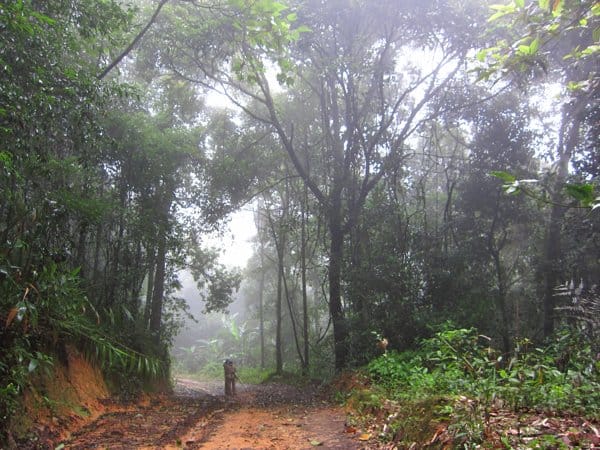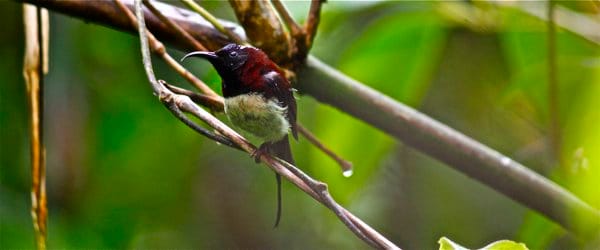 Black-throated Sunbird (Aethopyga saturata) in all his glory
While I was entertaining myself with a stunning Black-throated Sunbird, Jan and Tu continued up the track and flushed a White-crowned Forktail – our third forktail species of the day. A sad dip. But I must say that after that Black-throated Sunbird (and the Green-tailed Sunbird Aethopyga nipalensis up at the summit) I could not be too distraught 😉
After a number of great bird parties filled with lifers and jaw-droppers, we headed back to the car, picking up a Rufous-backed Sibia (third for the day) and Slaty-bellied Tesia (Tesia olivea) right near the car. Still no parrotbills.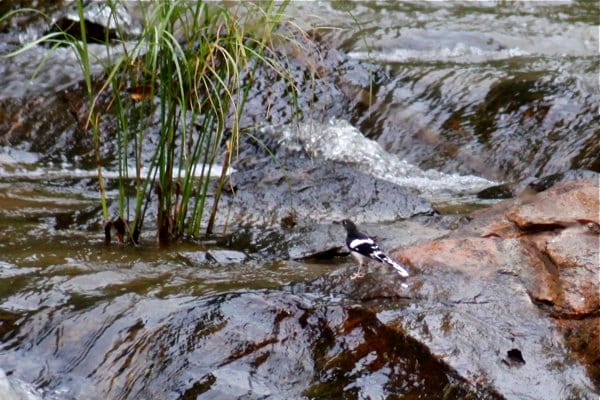 oh, yeah, that's right, its a Black-backed Forktail (Enicurus immaculatus). Yahtzee.
A bad photo of a good bird. Collared Falconet (Microhierax caerulescens) at 15cm long, it is not particularly big. (By way of comparison, an American Robin is 23-28cm.) Digiscoped hand-held with a compact camera at 4000mm focal length across a valley.
I hope I have managed to share some of my love for this place with you…
Happy birding!
Dale Forbes