Although we have not had any rain for quite some time now and the overnight temperatures have dropped to about 17c we have still got a lot of water lying around. The day time temperature is still in the low 30's and this really does not vary during the year, but when the humidity is also in the low 30's instead of the low 80's it really feels quite different. It really makes you realise how sensitive the human body is to humidity variations. We are finally able to leave the highway and explore some of the ephemeral lakes around Broome, though we are still "going the long way round"! Last weekend we went exploring to see what bird-life had moved into the area during the Wet Season and as always we had a great day out with plenty of surprises.
Whilst Grant was busy scanning one area of water I decided to wander slightly to the left-oh dear……..growl and hiss…..move backwards fast….think of running and then remember I have a weekly post to do and I need to get a photo or two! This goanna felt trapped and I felt a bit nervous, as it was as big as me! Anyway, I got the photos and left it to enjoy the rest of it's day…………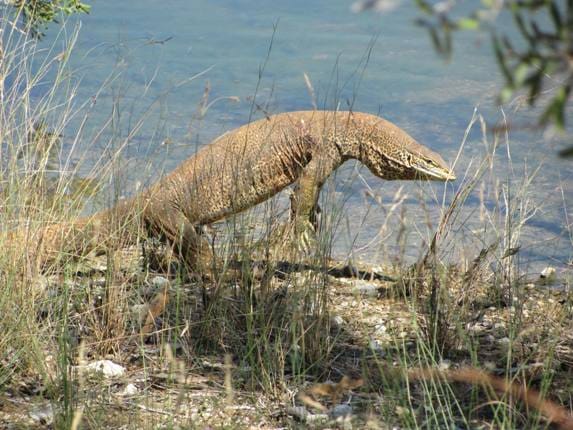 Now there was still a lot of water around, but we were prepared with our reef boots on and decided to try and walk around the whole of the expanse of water and see what we could see. It would take a couple of hours, but perfect weather and you never know what you might see.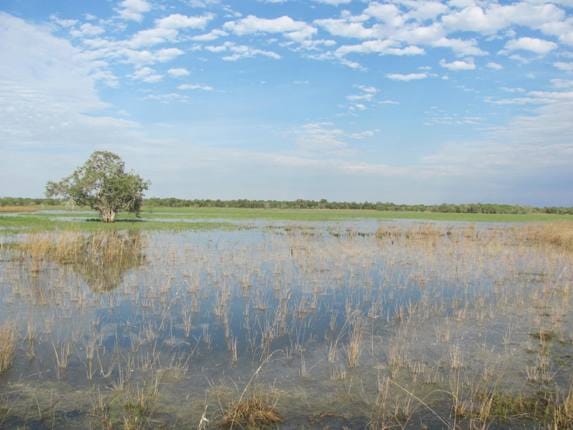 I made a suggestion of cutting off one corner a bit as it looked quite shallow-yes, right! Well once Grant was in deeper than his knees it was too late-keep going and know that you will dry out in the next couple of hours!  There had been cattle in the area and we kept coming across bizarre butterfly circles. All we can think is that they were attracted to an area where there had been cattle urine and they were getting the natural salts. It seems the most likely answer, but who knows!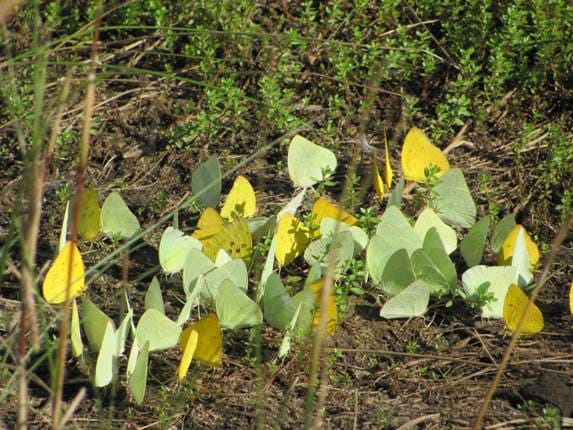 Now there was still a bit of pressure on for Grant to find me a good bird, as I had found us something really special for his birthday recently. On my birthday we had some "firsts for the year" but I had mentioned it would be rather nice to find a Comb-crested Jacana. The weather over the last few years has not been wet enough to have them visit from the north and the last time we saw one in the area was in November 2003. Well, Grant was over the moon to tell me that he had done the right thing and found a Comb-crested Jacana in the grasses! We moved slowly forward and took several photos and then stopped to just watch and admire the spectacle of the sun shining nicely on it's comb….WOW!!!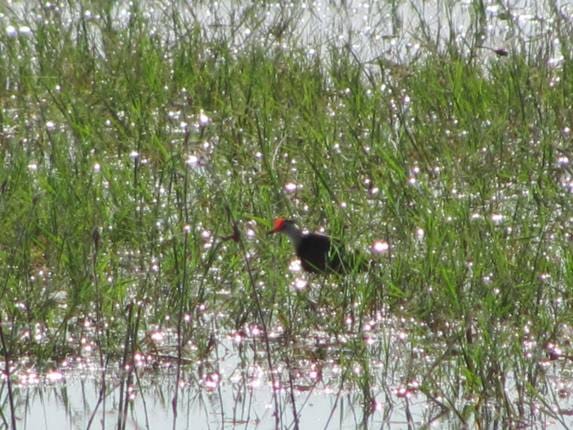 Now it was nice to see our first Green Pygmy-Geese for the year, but nothing is as good as a Jacana! It flew a short distance and showed us it's lovely long legs and big feet and we had the biggest smiles on our faces. Other keen birders have seen it during the week and hopefully it will stay around for quite some time.
Another odd item of nature on the way back was the return of the Procession Caterpillars! They go everywhere in a line and it was actually in the media this week that some scientists had been experimenting with them to see what caused them to follow each other. They removed some hairs from their tail end and the line failed! It is not advisable to touch them, as you can have a bad reaction to their hairs.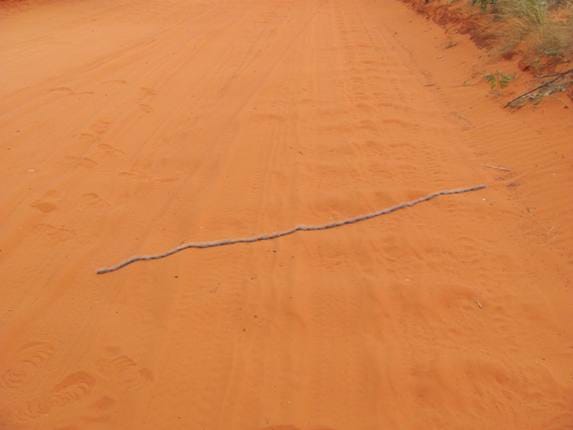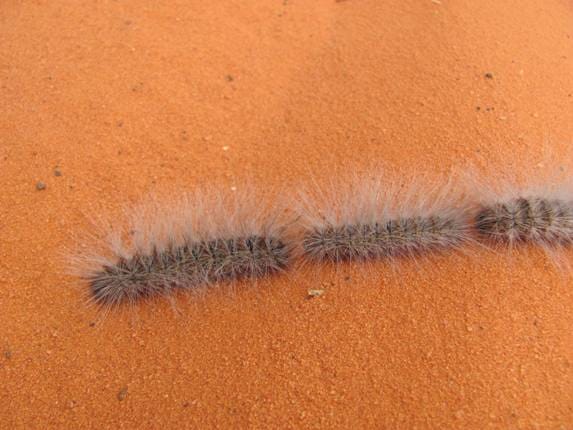 There's never a boring week here when it comes to nature!