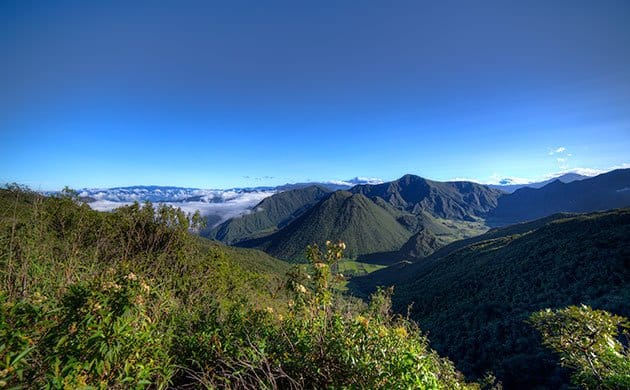 Pululahua Geobotanical Reserve
If you are planning a birding trip to 2013 maybe you should consider Ecuador, my home country!   Even if you are not a birder, you will find Ecuador to be a top notch destination for all sorts of people.   Thanks to Lonely Planet we hope to see a small boost in tourism this year since Ecuador has made it to Top 10 Countries to travel in 2013.
Birding in Ecuador is a wonderful experience due to our great diversity, excellent infrastructure at reasonable costs, and the short travel distances to cover most of our ecosystems.  You will find lots of information about sites and birds in more than 50 posts about Ecuador in my last two years as a contributor to 10000birds.com.  Click here for the first set, or here for the second set, and here for the third set of posts about bird watching in Ecuador.
If you decide to visit us this year then there is one more thing that you should consider:  please support our local talent.  Unfortunately most of the money spent in birding tours, and general tourism, benefit an army foreign-own companies and people, but we have our own army of qualified companies and guides that need your support.
Please support our local economy and local conservation efforts.
Happy Birding in 2013!