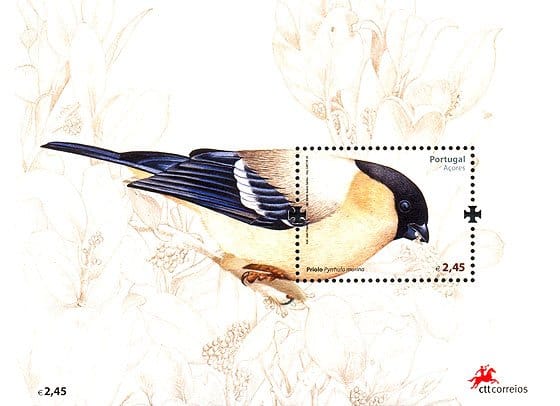 The Azores Bullfinch (Pyrrhula murina), also known as the Priolo or São Miguel Bullfinch, is an understated beauty endemic to the island of São Miguel in the Azores. This bird is also highly endangered, with a known population of just over 1,000 birds. The non-profit Portuguese Society for the Study of Birds (SPEA) does not want to see this bullfinch go the way of the dodo, so it is raising funds to maintain the laurisilva or laurel forest this species requires. Perhaps you can help…
SPEA has launched a Naturfunding environmental crowdfunding initiative called Let's preserve the Azores Bullfinch. You gotta love truth in advertising, right? Also worthy of admiration is the use of the Indiegogo platform to raise conservation funds the way today's cutting-edge companies do. I highly recommend that you check out their pitch to admire both how much SPEA has already done and how conservation organizations might effectively raise funds in the future. Maybe you'll even pitch in to preserve the priolo.
Do you think crowdfunding can be the future of conservation?