When in northwest Ohio there are many options from which to choose a birding site.  But if you want herons and ducks and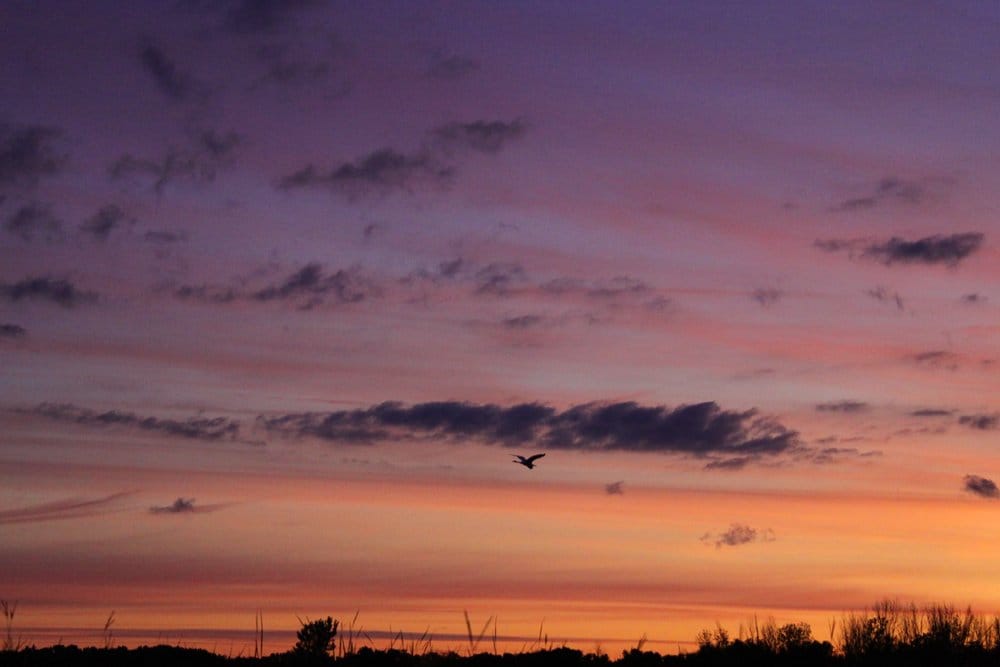 shorebirds and geese and egrets and swans and rails the best bet is the famed Ottawa National Wildlife Refuge along State Route 2 in Oak Harbor, Ohio.  Together with Cedar Point and West Sister Island, which are both managed by the staff at Ottawa, a total of over 9,000 acres of prime habitat on the south shore of Lake Erie are protected.  While at the 2011 Midwest Birding Symposium I made two visits to the refuge, once at dawn and once early in the afternoon.  Both visits paid off with great landscapes, lots of birds, and a genuinely good time.
My partner in crime on both visits was Christopher Ciccone who is an excellent wheel man and a nice guy despite the fact that he currently resides outside of Boston.  We were joined at the tail end of one of our outings by Susan Kaiholz-Williams who served admirably as an Ohio-language translator and cultural interpreter, invaluable to northeasterners who do not know what buckeyes are and who grow confused when confronted by someone wearing a trucker hat sincerely.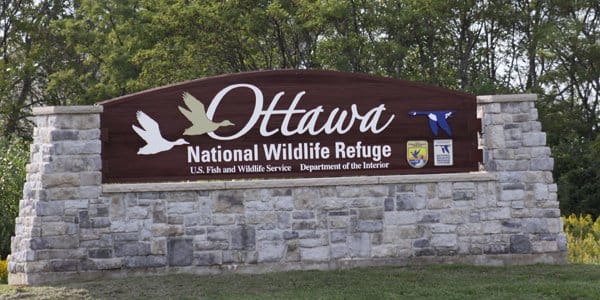 We were fortunate in that the refuge's auto loop was open during the entire duration of the symposium so we could access large chunks of habitat by car that would normally be very long walks made longer by bloodthirsty insects. On each visit we drove the loop though on our second visit we took an extended loop past some prime shorebird habitat that we had not known we could drive on our first visit.
Rather than bore everyone to tears with an extended narrative of what birds we saw where followed by what birds we saw when I figured I would share a bunch of pictures and let you invent your own story as to how they came about.  Enjoy!  And if you ever get a chance you should visit this gem in northwestern Ohio.  It is well worth the visit!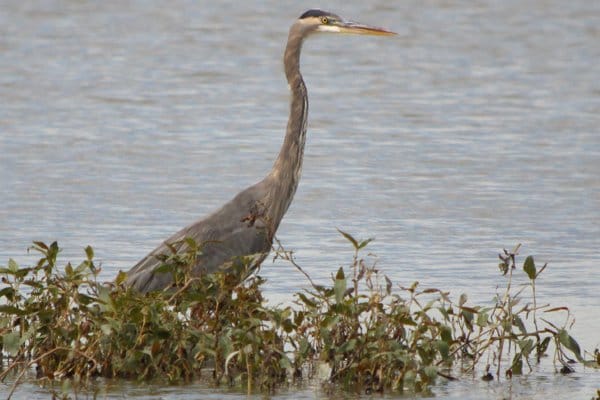 Great Blue Heron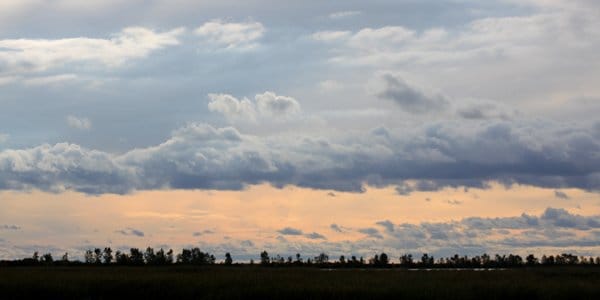 early morning at Ottawa National Wildlife Refuge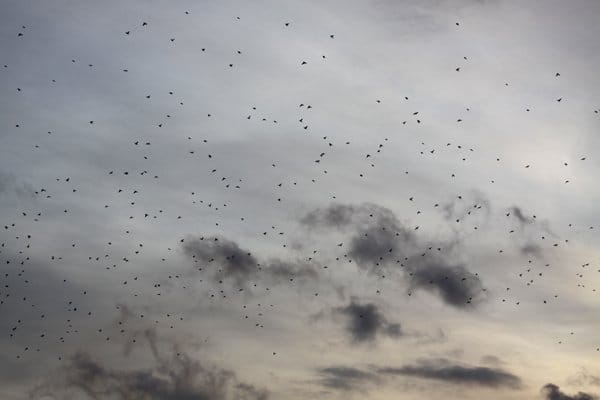 a flock of blackbirds flying overhead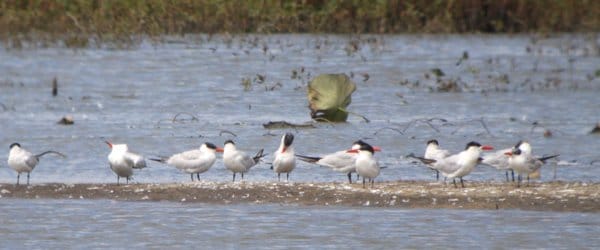 Caspian Terns
Canada Geese in the early morning sky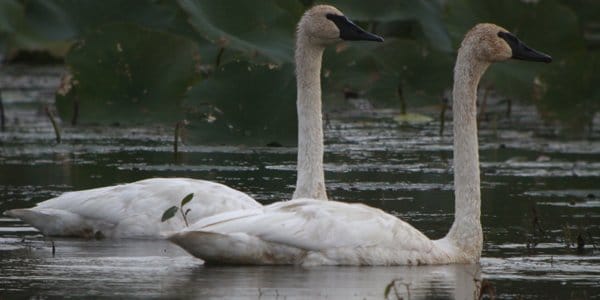 Trumpeter Swans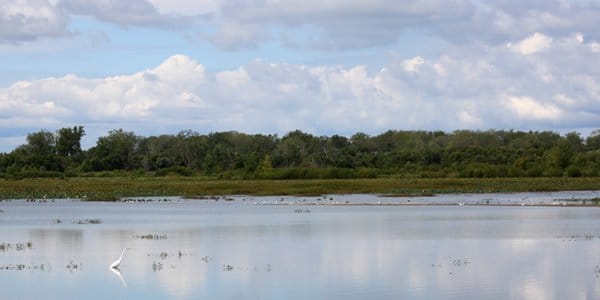 Great Egret and blue sky at the Ottawa National Wildlife Refuge
…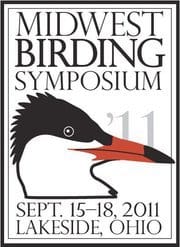 This post was written in my capacity as an "Official Blogger" at the 2011 Midwest Birding Symposium which is like being President of the United States except without Secret Service protection and the ability to drop bombs on people you don't like.  If you somehow made the absurd decision to not attend the symposium this year you should make amends and plan to attend the 2013 Midwest Birding Symposium which will also be held in beautiful Lakeside, Ohio. Thanks to the folks at the symposium for having me and I'll see you all in 2013!
…