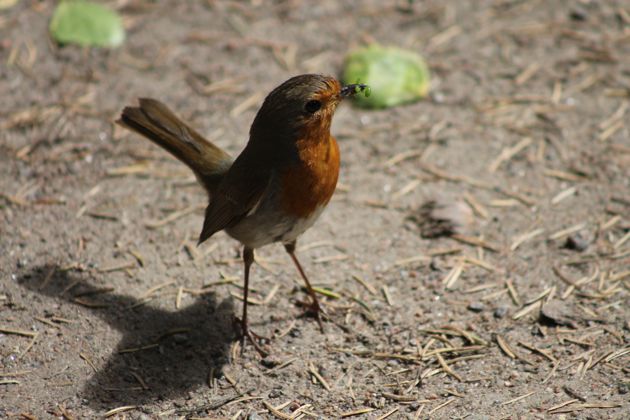 Joseph Chiera is a Masters student in Animal Behavior and Conservation at Hunter College in NYC and a "somewhat newbie" to birding. After taking an ornithology course last year, he was hooked and spends most of his free time birding or reading birding blogs. Between finishing one graduate program and beginning another, he embarked on a whirlwind tour of Europe. Of course, birding was on the itinerary! First was an awesome stay in Iceland. Here's his second stop:
Our second destination after Iceland was St. Petersburg, Russia. We took the 5-hour night flight to St. Petersburg on Iceland Air, which saved us time and helped us avoid a night's stay at a hotel. We arrived too early to check into the hotel, so we left our bags with reception and set off to explore the city. Immediately I began looking for new species, spotting right away a dark, crow-like bird with a grey mantle and belly. A quick flip through the Princeton Field Guide revealed it to be a Hooded Crow.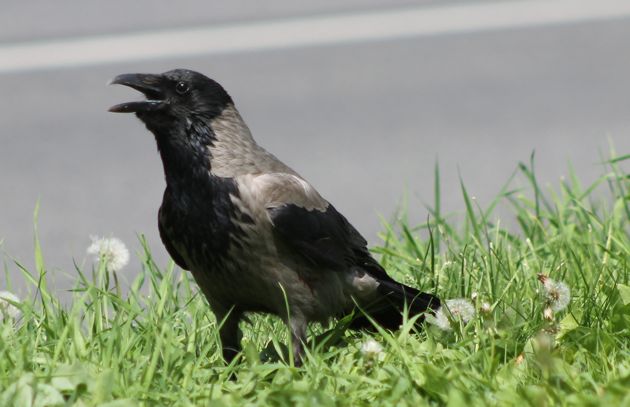 These are very fascinating birds that don't seem to fear much. I couldn't help but connect them with mob bosses of the city, watching over and taking food from all of the other bird species throughout the city.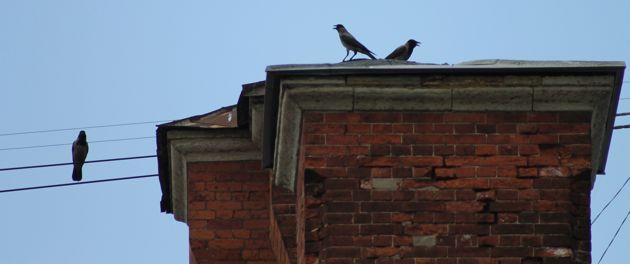 St. Petersburg is a beautiful city, but it can be a little overwhelming to those visiting for the first time. To orient ourselves, we signed up for a free English-speaking walking tour through New Petersburg Tours, and we were very happy when Julia, a St Petersburg native, showed up to give us a an informative exploration of the city center. In just over two hours, we got to see sights such as Kazan Cathedral, walk up Nevsky Prospect (the main street in the city center), several monuments and churches (including a Lutheran Church that housed an in-ground swimming pool during Soviet times) and a donut shop offering the same donut and coffee for the past few decades at nearly the same price!
It became apparent that, other than the Hooded Crows and usual city birds, the only other unique birds were of the artistic variety—of which there were many!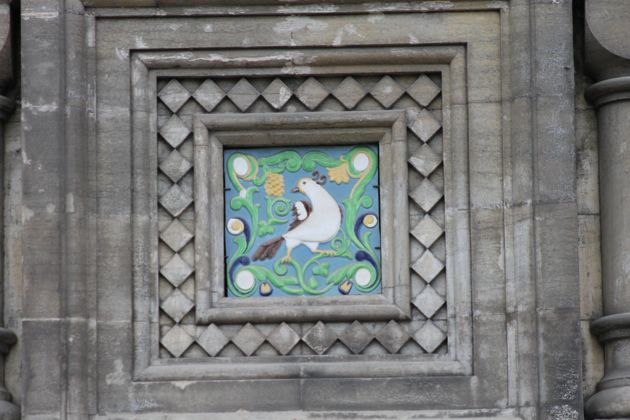 Our tour ended at the Hermitage Museum, and in addition to seeing many famous works in one of the world's oldest and largest museums, I thought it would be fun to go birding among the paintings, tapestries, sculptures and pottery within. (tip: you can purchase tickets ahead of time on the museum's website and avoid the lines at the ticket counter). Below are just a couple of the dozens of birds I photographed. It was an enjoyable way to spend a few hours. It was unseasonably warm in June, and it was also a good way to avoid the heat during the hottest part of the day.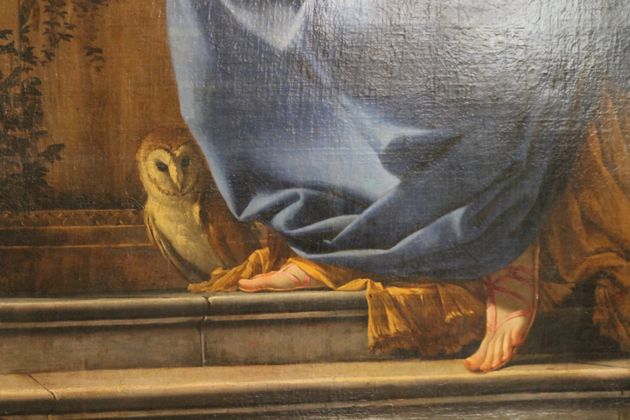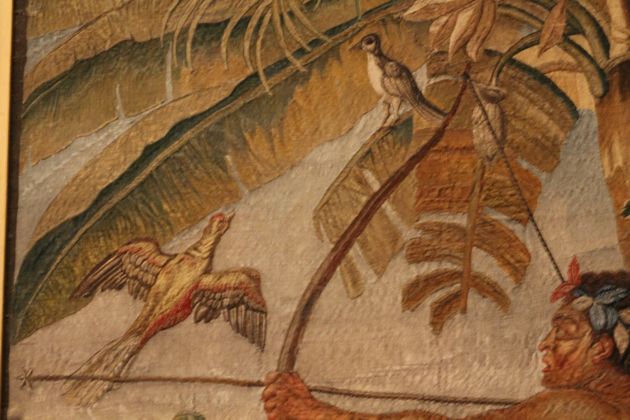 Although I enjoyed the museum a great deal, I was ready to see some feathered friends in their natural settings. I also knew I would have to leave the city center to do so. After a little research I decided to head out the next day to Pavlovsk Palace and Gardens, an 18th Century Russian Imperial residence located about 35 minutes away from the city via train. There are a few more popular and adorned palaces outside the city, but the gardens were my main destination so I knew I was heading to the right place.
On a wing and a prayer (pun intended!), we went to the train station and were unable to find anyone able to help us. The timetable was all written in Cyrillic, and we could not identify which train to board. We waited in line for almost 40 minutes, and, in the last few moments, finally realized that the train heading out was the one we needed; we decoded the alphabet. We ran for it and just barely caught the train. The lady collecting tickets was very understanding, (or maybe didn't understand us) so we got to ride the train for free. Upon arrival, we realized the gardens were located just opposite the train station. As we approached, I immediately knew it had been worth the trouble. Both the palace and gardens had been destroyed during Nazi occupation but were restored to its original grandeur in the 1950's using extensive original blueprints.
As we left behind the city's hustle and bustle and were surrounded by lush, expansive forest, it felt as though every tree had a bird perched on it singing its own unique song. It wasn't long until I spotted my first European Robin. Despite being somewhat common, I was thrilled to see such a beautiful bird, and I think it was just as curious about us. It flew right over to get a closer look.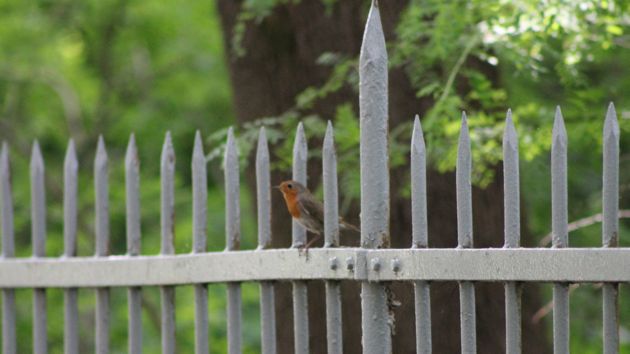 As you continue through the forested area you can hear and see many other birds enjoying the extended daylight hours.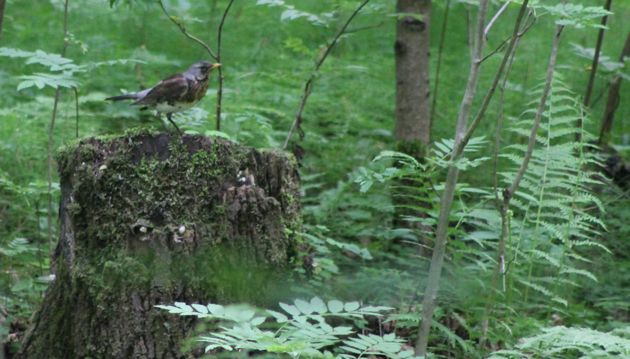 Fieldfare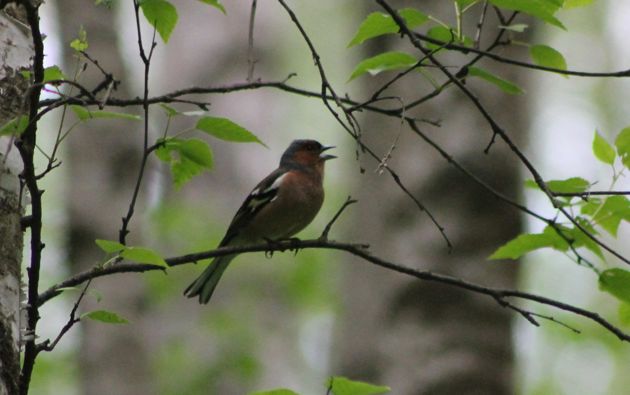 Common Chaffinch
With the many nest boxes and feeders throughout the roughly 1,500 acres, it's little wonder that more than 70 species have been recorded in the area. Some of the many species collecting seeds at the feeders included tits and Eurasian Nuthatch.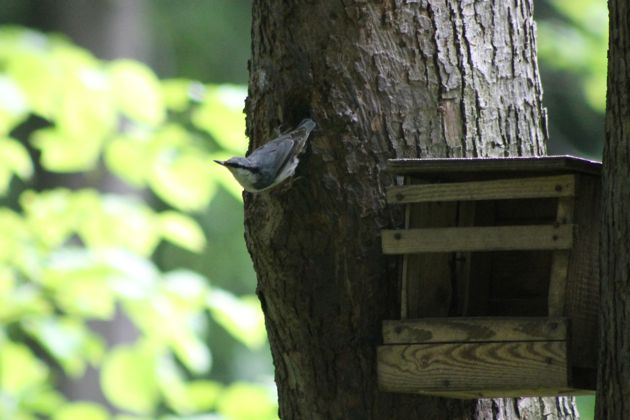 As you continue your stroll through the forest, you eventually arrive at the palace and beautifully landscaped royal gardens. Here you can begin to appreciate the architectural beauty of the pavilions, sculptures and bridges surrounding the palace. In the central courtyard Barn Swallows were swirling around, catching insects, while Jackdaws were hanging out above the entryway into the Palace.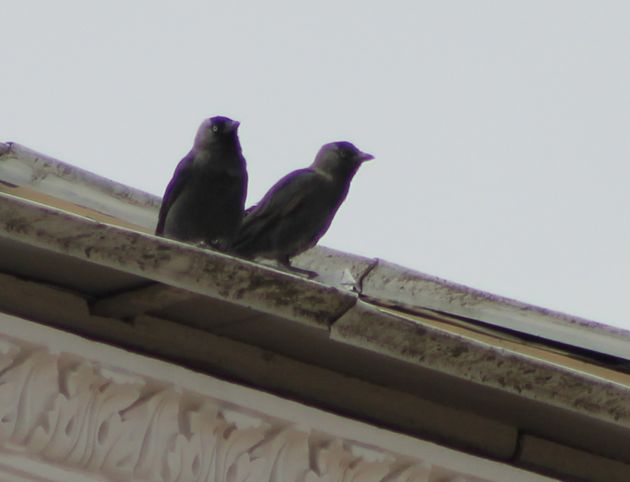 In addition to the friendly curious birds, the squirrels were equally inquisitive, if not more so. They would come right up to reach for a handout, which most people happily provided.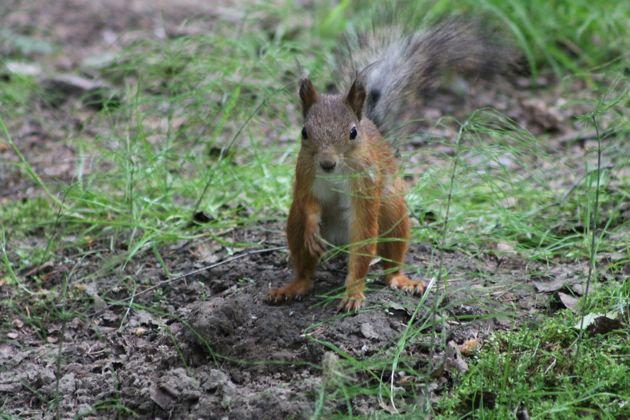 We spent the better part of the day exploring the grounds, including the gardens and waterways. We returned to the train (this time purchasing tickets) and were happy to see the "mobsters" walking along the tracks. A great bird with which to end the day.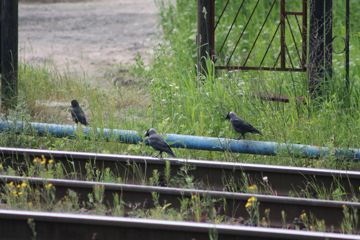 All photos © Joseph Chiera