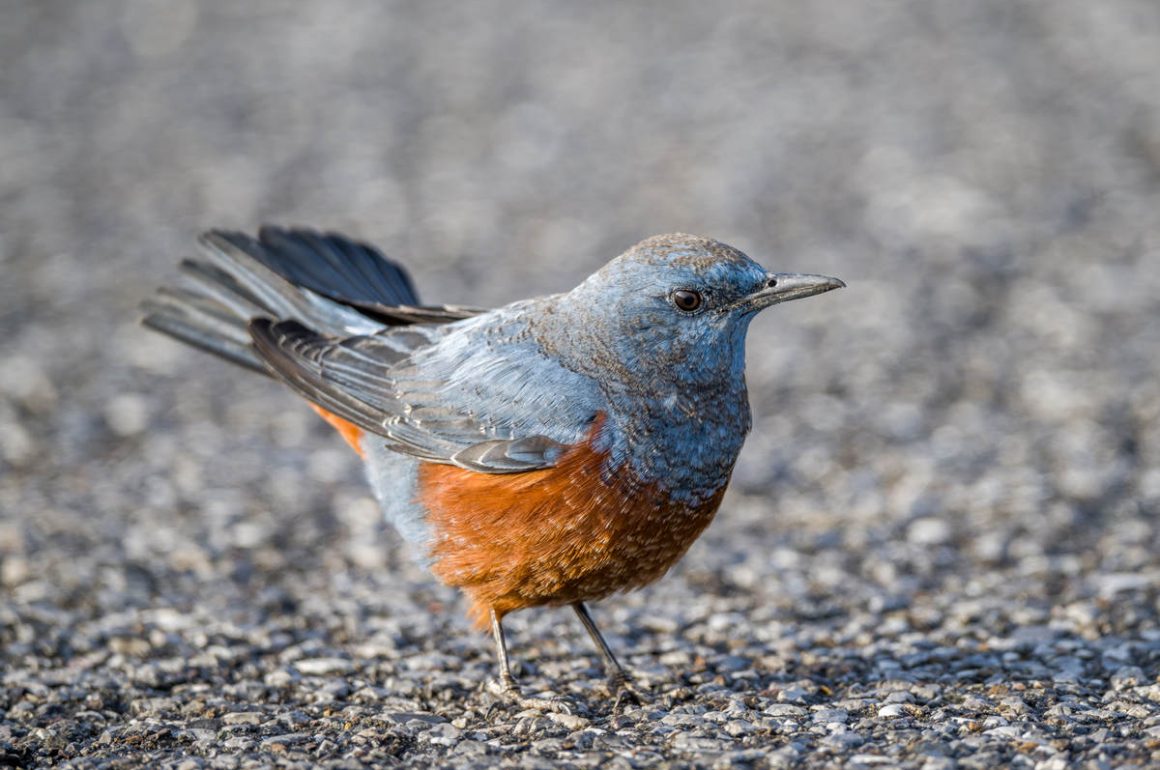 Unfortunately, Nanhui – in the past, a great place for birdwatching in Shanghai – is continuing its decline. Last time I was there, it reminded me of a Franz Kafka story that I vaguely recalled and then looked up. In the English translation, the story is titled "Little Fable":
"Alas," said the mouse, "the whole world is growing smaller every day. At the beginning it was so big that I was afraid, I kept running and running, and I was glad when I saw walls far away to the right and left, but these long walls have narrowed so quickly that I am in the last chamber already, and there in the corner stands the trap that I must run into." "You only need to change your direction," said the cat, and ate it up.
(If you think it is rather pretentious to start a birding blog post with a Kafka story, I fully agree with you. I just want to point out it could be much worse. For example, I could recommend that you read the story above in its original German language as the "subtleties of Kafka's mastery of the language are not fully covered in the translation").
Anyway, the story is not quite how I remembered it, to be honest, but fitting enough to describe the almost claustrophobic birding experience in ever-shrinking Nanhui.
Fortunately, some birds seem to be ok with a concrete environment – like this Blue Rock Thrush.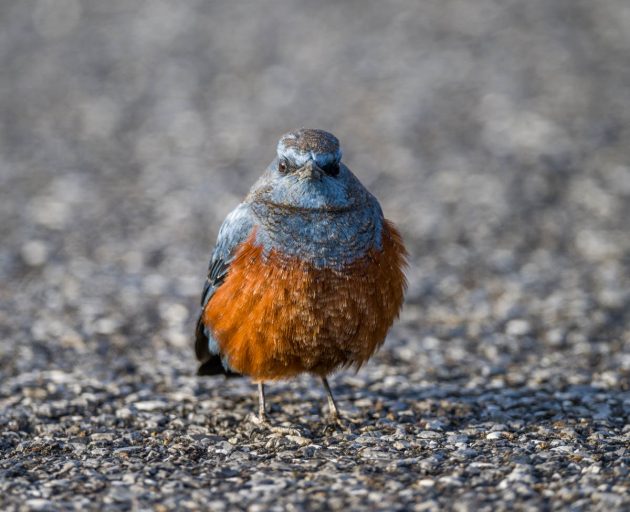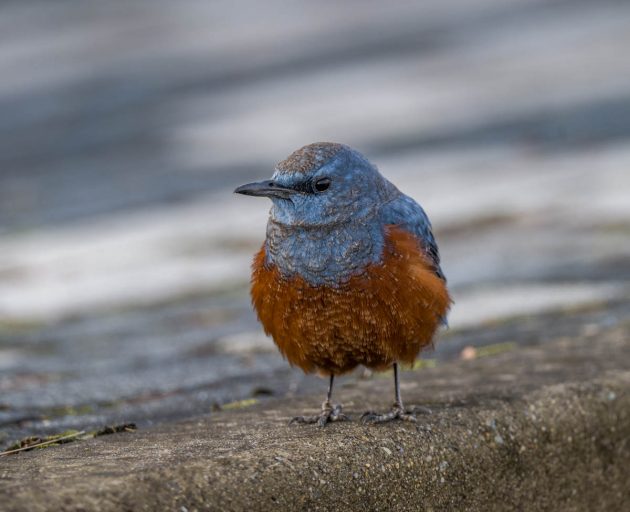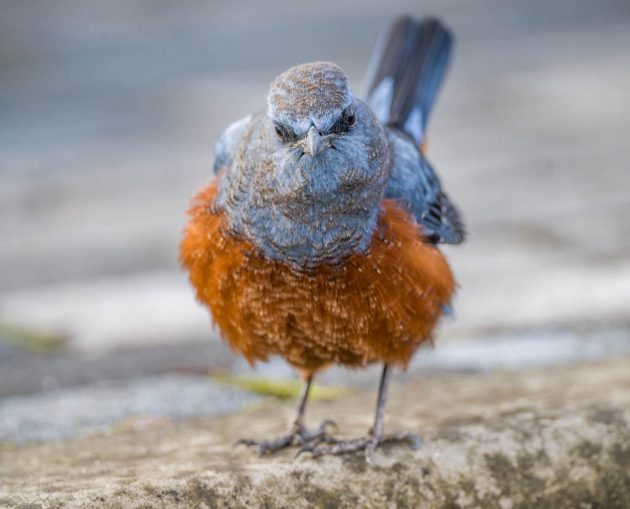 And some ornamental trees planted in the road divider offer food for Chinese Grosbeak.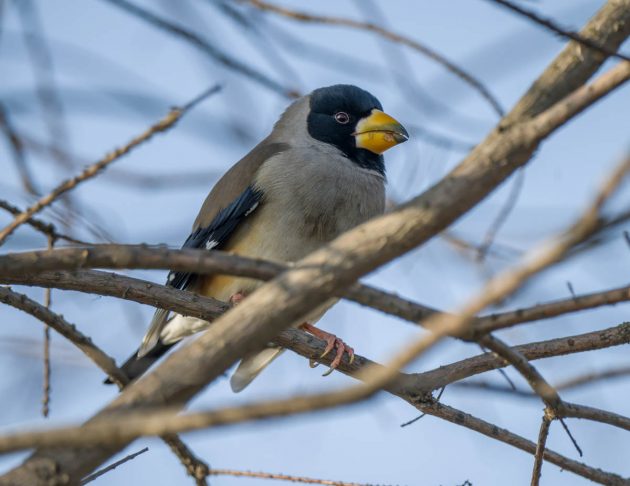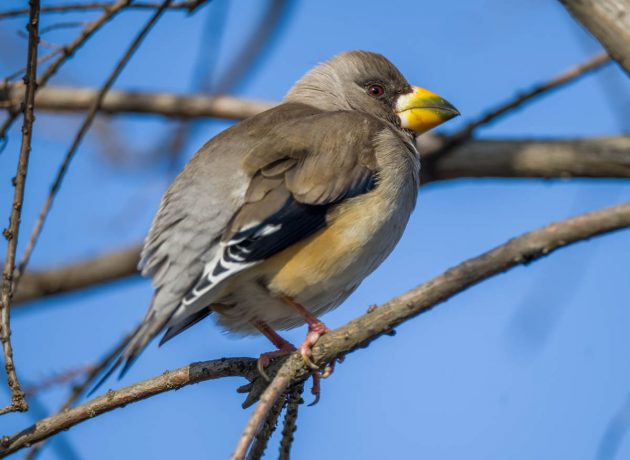 The new Guide to the Birds of China (John MacKinnon) has been published. Unfortunately, as it just arrived on a day when I saw a juvenile Common Moorhen, I looked the bird up and saw that the juvenile plumage is missing in the guide. So, still room for improvement.
Juvenile Common Moorhen: No room in the field guide.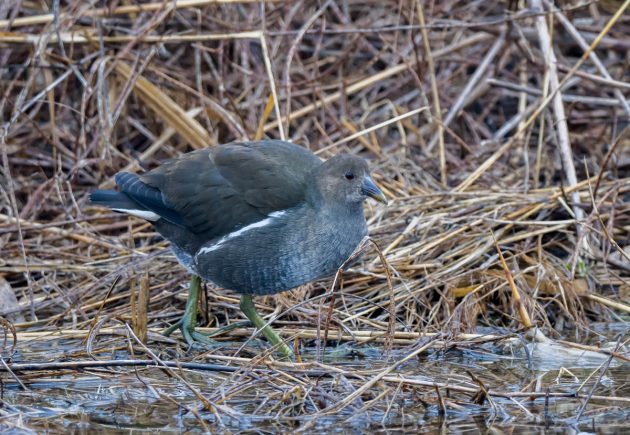 Only for the adult. Well, it does look smarter.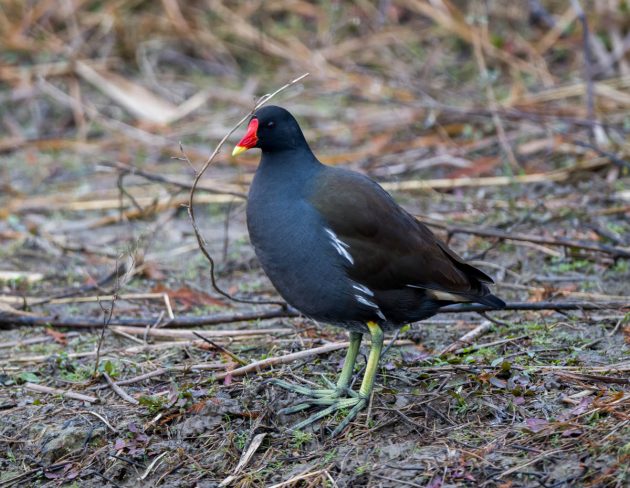 I wear black all the time, so I do not have anything negative to say about the Eurasian Coot.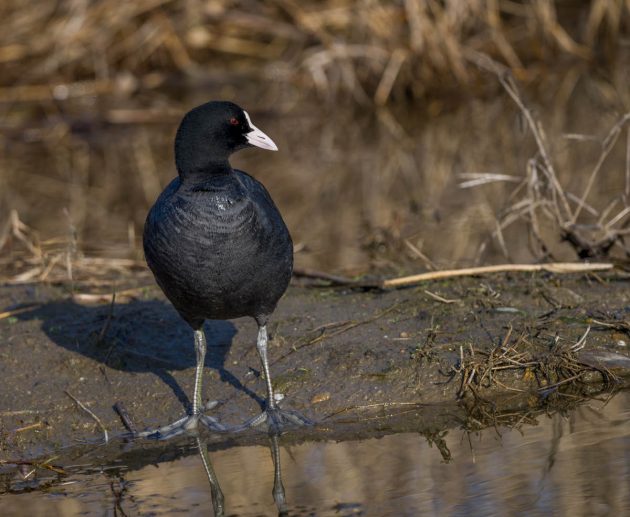 To misquote Johnny Cash, "Till things are brighter, I'm the coot in black".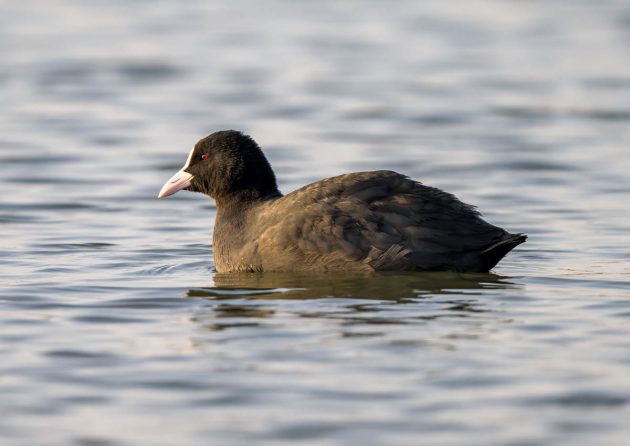 Much better than some half-assed attempt to incorporate some black into your appearance. Are you listening, Black-necked Grebe?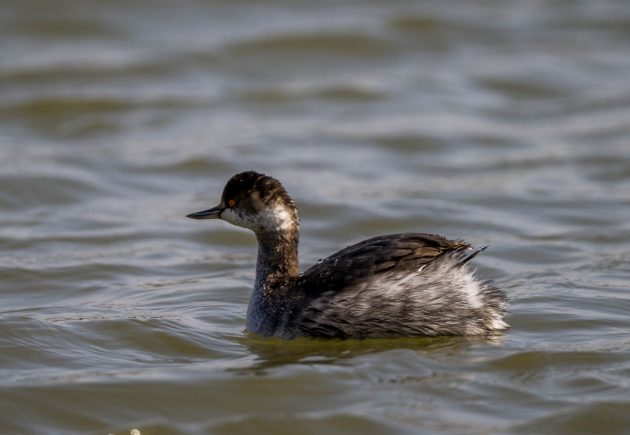 Some Japanese Cormorants were keen to watch the Winter Olympics in Beijing but realized too late that these Olympics are not open to foreign visitors. So, they decided to spend winter at Nanhui's Dishui Lake instead.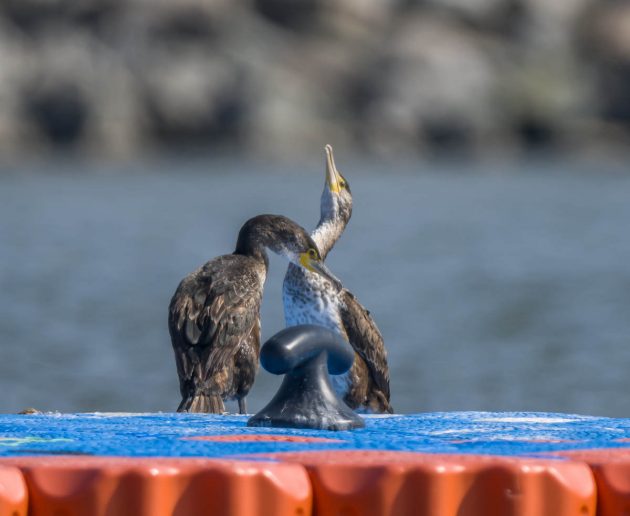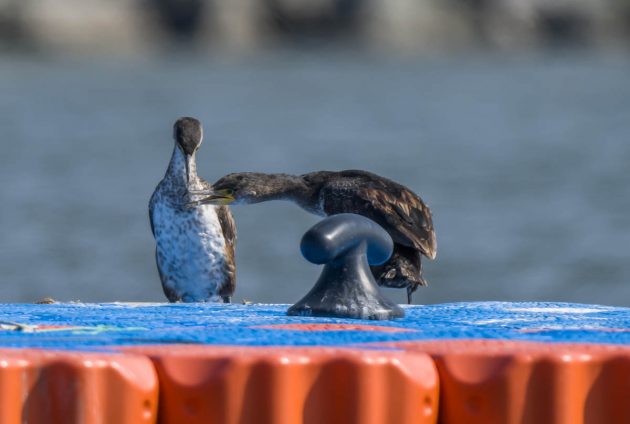 In some nearby fishponds, a Red-throated Loon shows absolutely no indication of a red throat.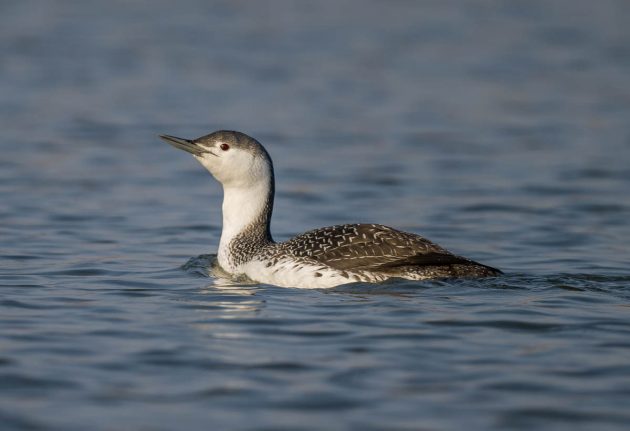 The bird was silent – a bit unfortunate, as the HBW has an interesting quote describing the call of the bird: "…the wild call of the Red-throated Diver is enough to make one's flesh creep: it resembles the cry of a little child in pain, but is more akin maybe to the wail of a lost spirit, echoing and re-echoing round the lonely hills." E. L. Turner, 1913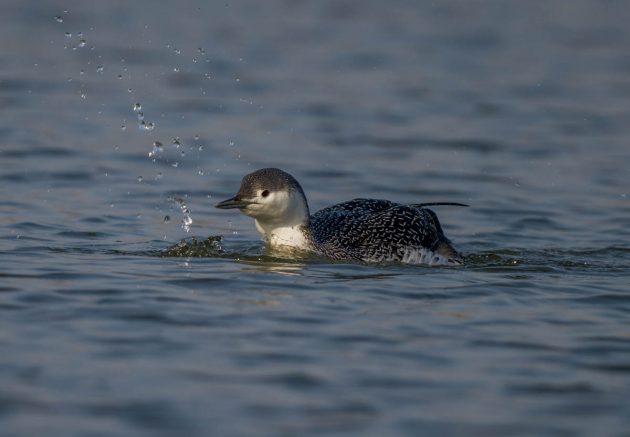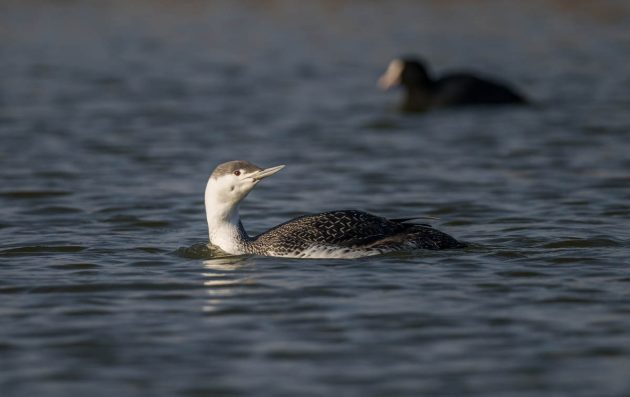 The Common Pochard is listed as Vulnerable – not because it is particularly rare, but because of the rapid decline in its numbers (a decline of 50% within 10 years means a species is listed as Vulnerable – and a 50% loss in 10 years sounds quite dramatic and frightening indeed). And it does not even live in reeds.
Sadly, the numbers of Falcated Duck are similarly declining – it is thus listed as Near Threatened. This is partly due to hunting in China, where about 90% of the species winter (HBW).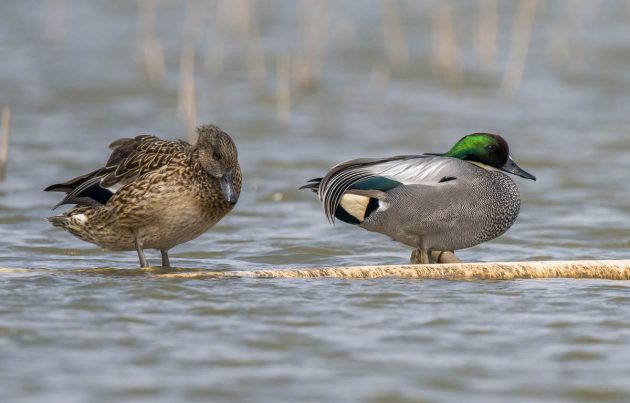 A Yellow-throated Bunting enjoying a sunny morning in the reedbeds of Nanhui. I do not know the life expectancy of this bird (HBW does not say, but it is probably in the range of 3-5 years), but it is almost certainly higher than the life expectancy of the Nanhui reedbeds themselves. Depressing.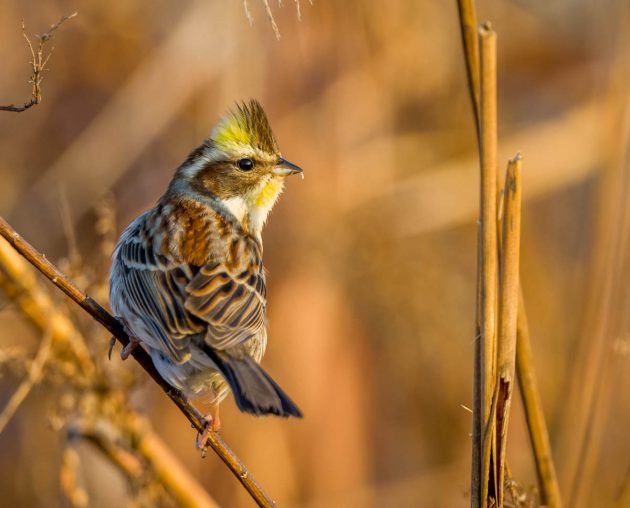 Reedbed destruction in progress.
Its relative goes for a slightly more, ehm, rustic look (Rustic Bunting).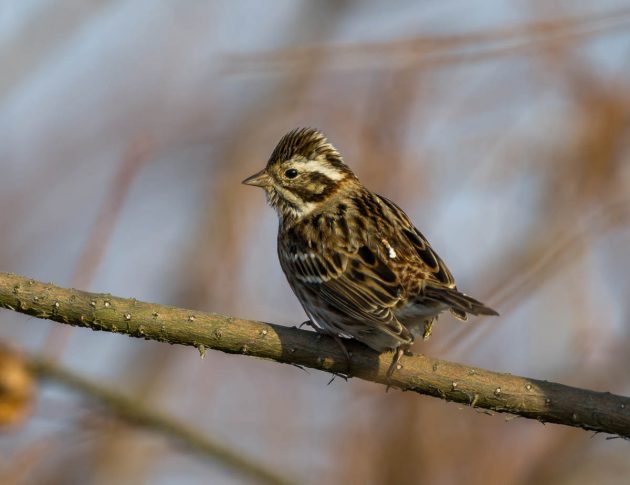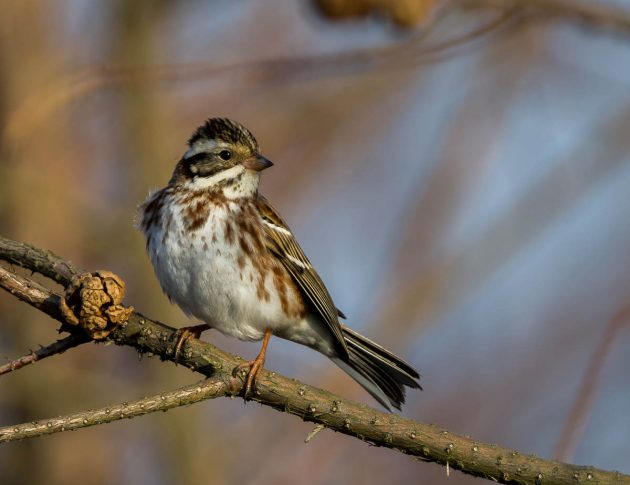 The Pallas Reed Bunting is also known as just the Pallas Bunting. I hope that means it can survive without Nanhui's reeds.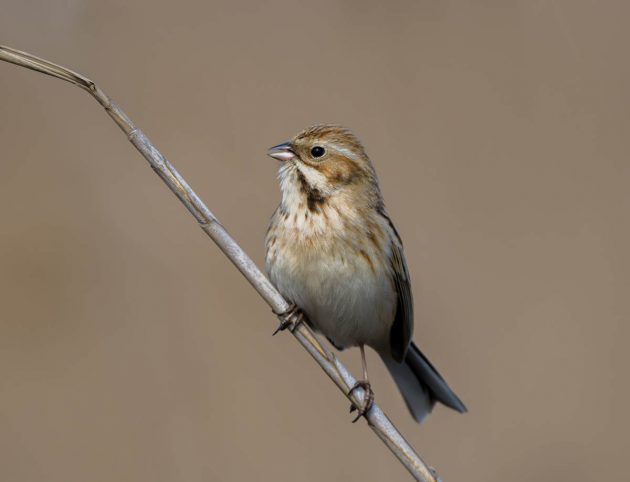 This will be much more difficult for the Reed Parrotbill. I guess it would be wise for Shanghai not to make this species its city bird, as it may not be around for much longer.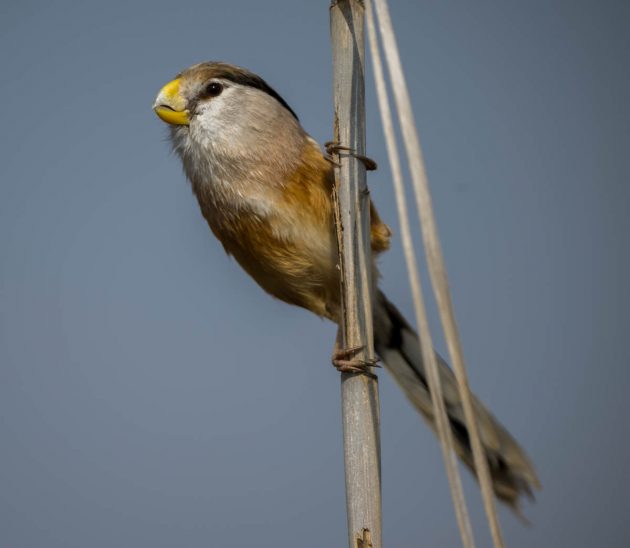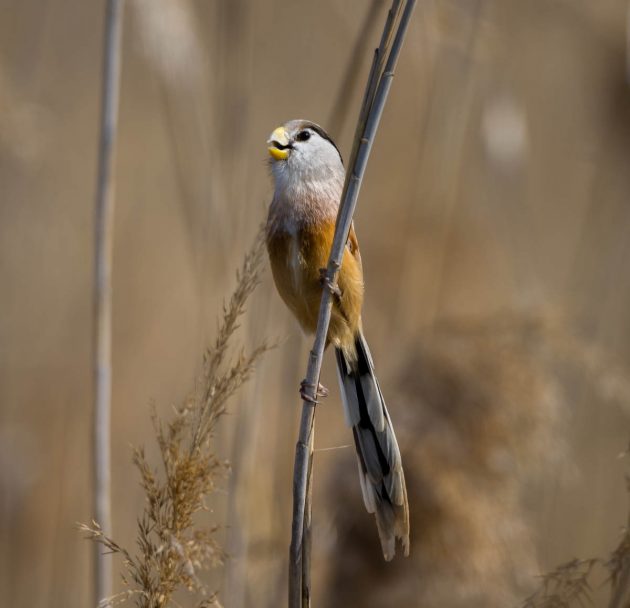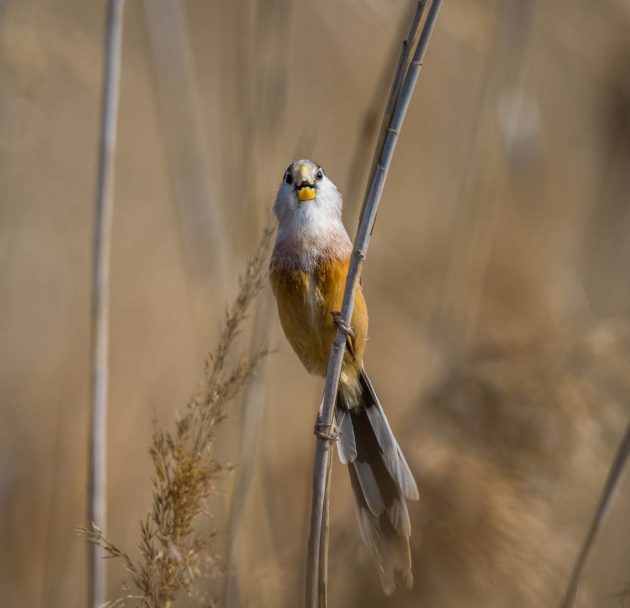 Hopefully, the Black-winged Kites of Nanhui will be more adaptable. Who needs reeds when you can have offices and shopping centers?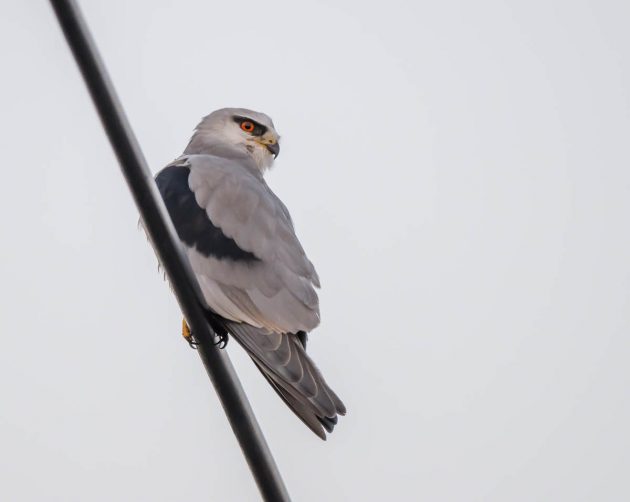 The once-legendary Magic Parking Lot at Nanhui has lost a lot of its magic but still has the occasional skulker, such as this Manchurian Bush Warbler.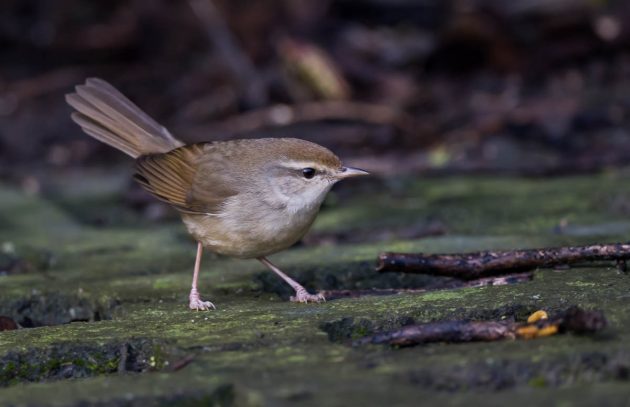 Fortunately, Tianmashan is probably too hilly to ever be turned into a Tesla factory or a technology park. So, the local spa for Tristam's Buntings …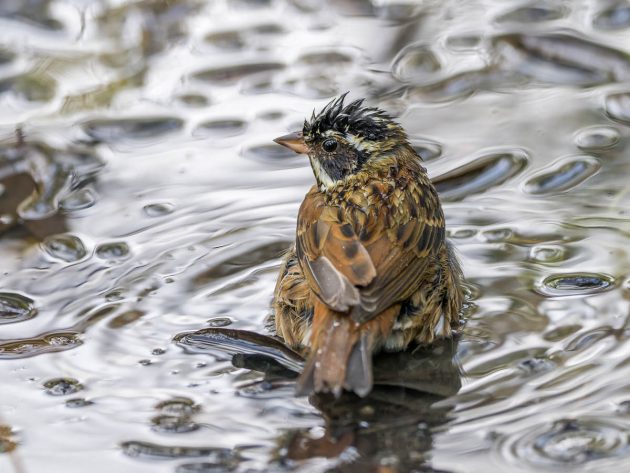 … and for Yellow-browed Bunting will probably stay open.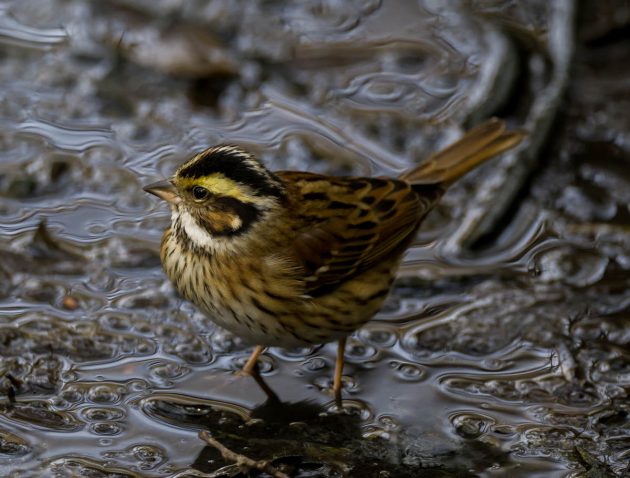 While it is not encouraged by the management, some birds like this Pallas Leaf Warbler like to sing while in the bathtub.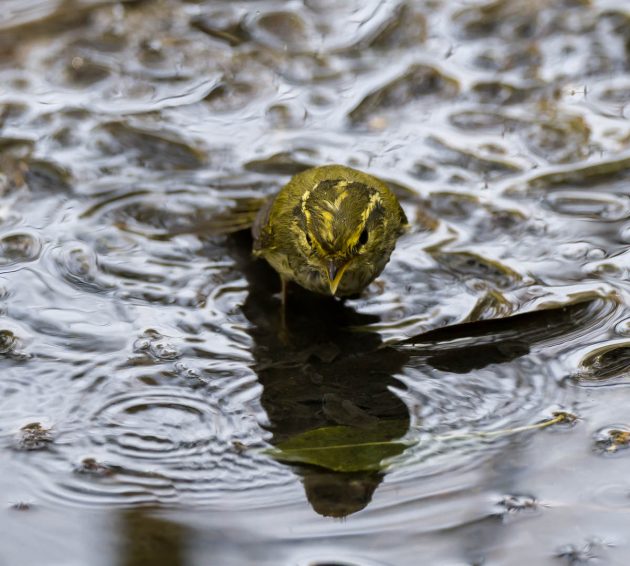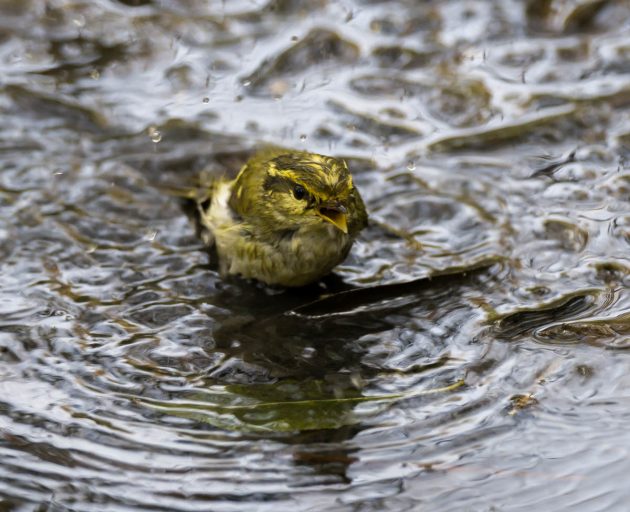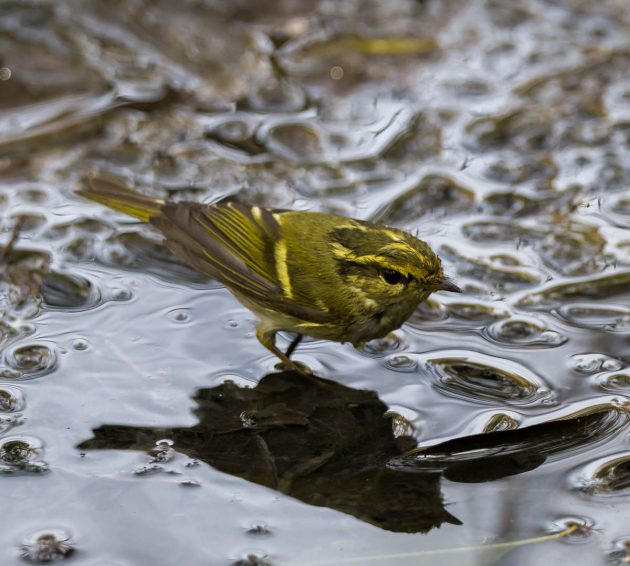 Pool guards on duty: Red-flanked Bluetail …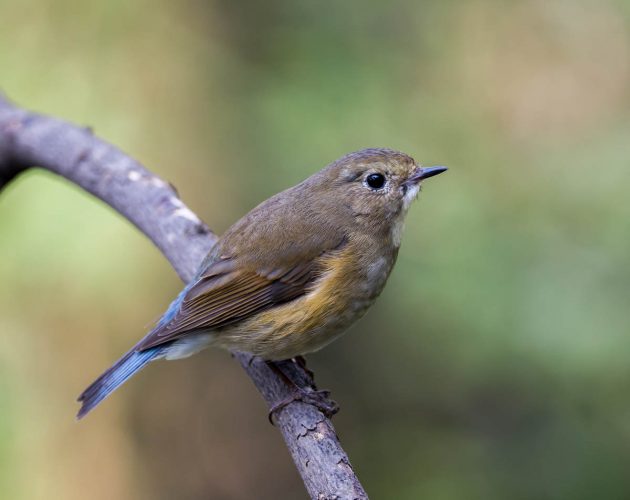 … and Grey-capped Greenfinch.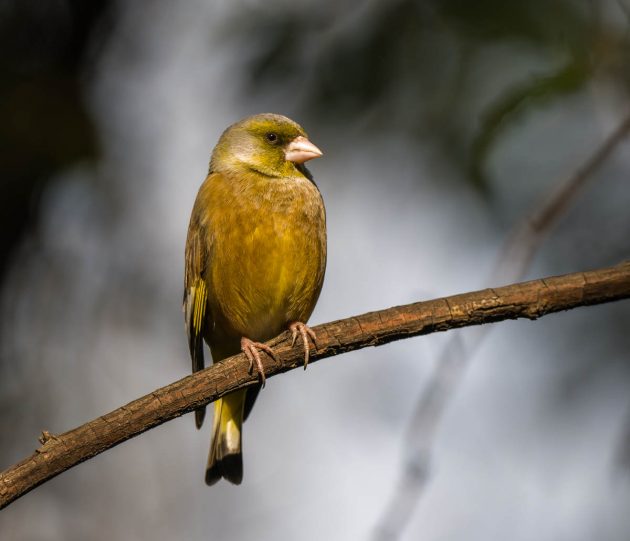 If you do not want to drink from where other birds swim (they might be peeing in there after all, who knows), there is a separate tap on offer (Eurasian Siskin).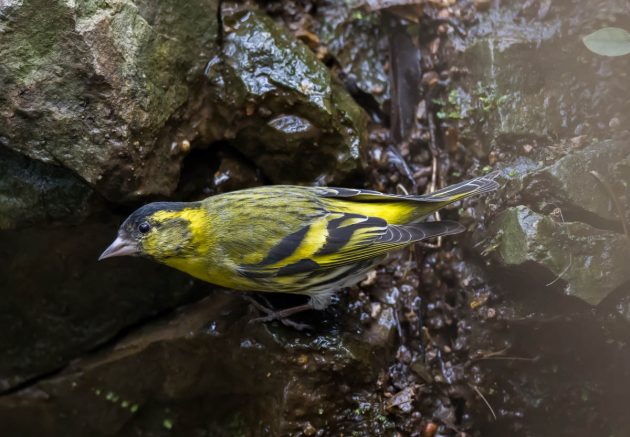 This place is also the preferred option for those birds – such as this Swinhoe's White-eye – which prefer showers to full baths.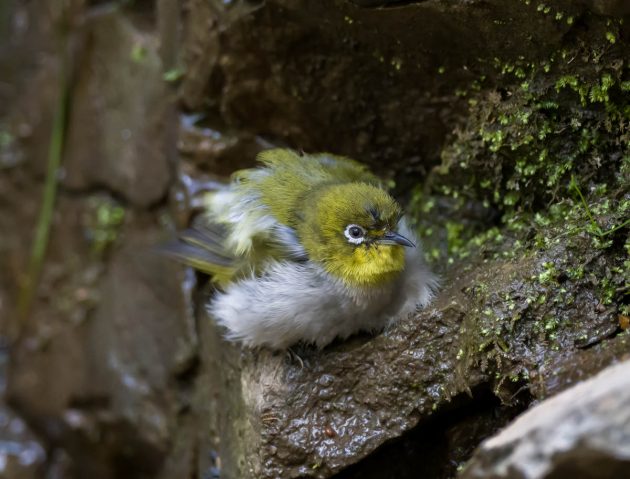 The White's Thrush will keep pretending to be a reptile.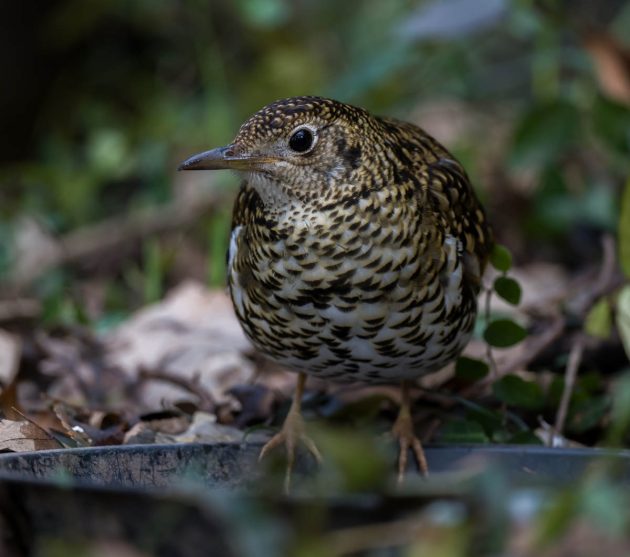 Tianmashan bonus mammal: a Raccoon Dog – though it looks a lot like a raccoon, it is actually more closely related to foxes than to raccoons.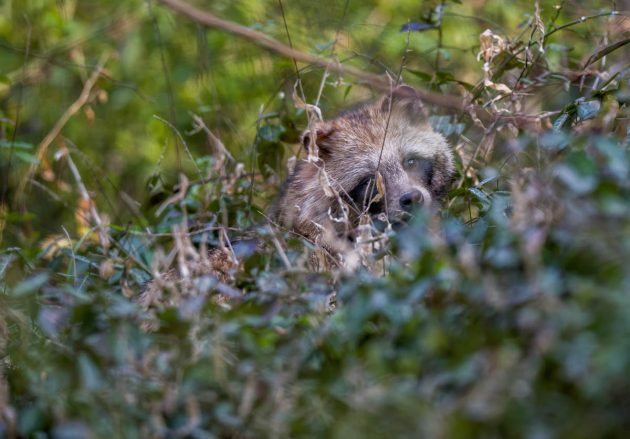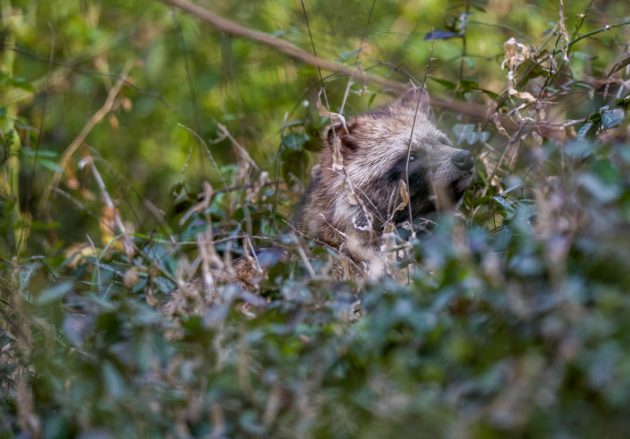 Meanwhile, on Chongming island, I rescued a Northern Shoveler which got caught in one of these evil, almost invisible strings that the farmers use to protect their fields from hungry birds.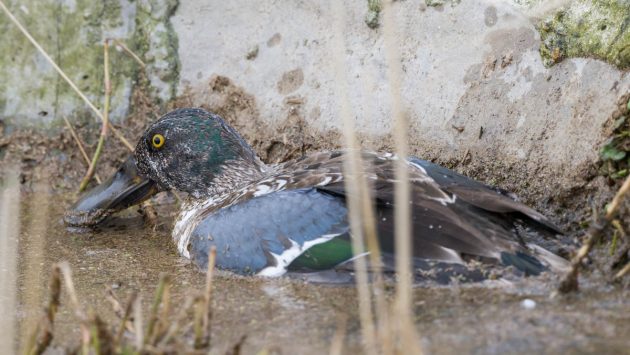 Did the bird thank me? Grant me three wishes, as I expected? Did it f*ck. It did not even stay long enough for me to get a decent photo. No wonder I am disillusioned.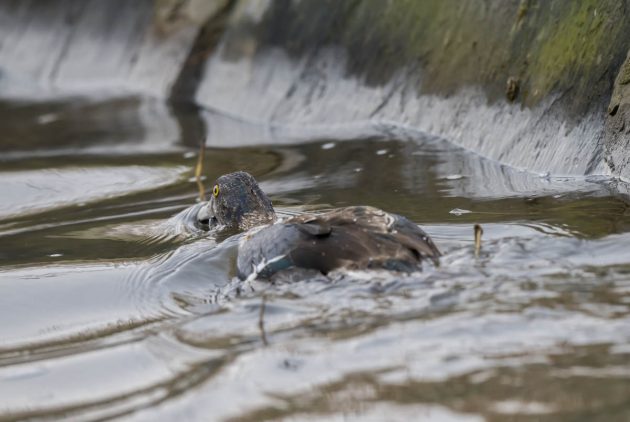 Common Cranes seem to like Chongming much better than Nanhui – far fewer people. I can relate to that.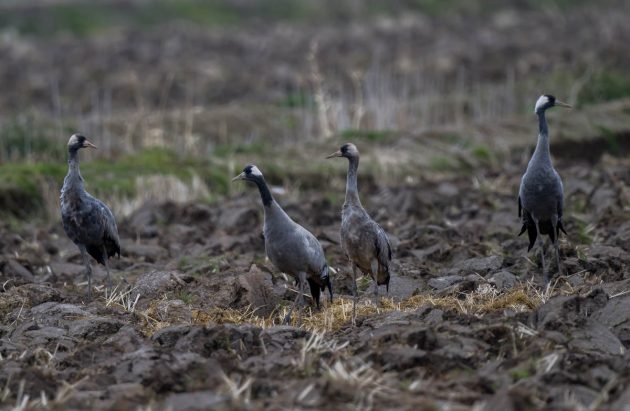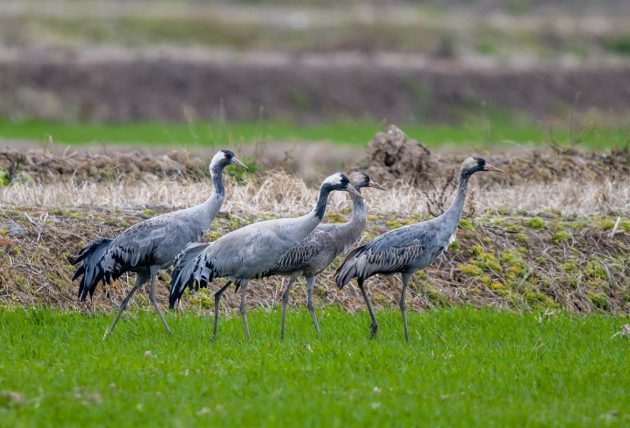 Cranes walking on the grass. Can they hear it grow, like Mark E. Smith?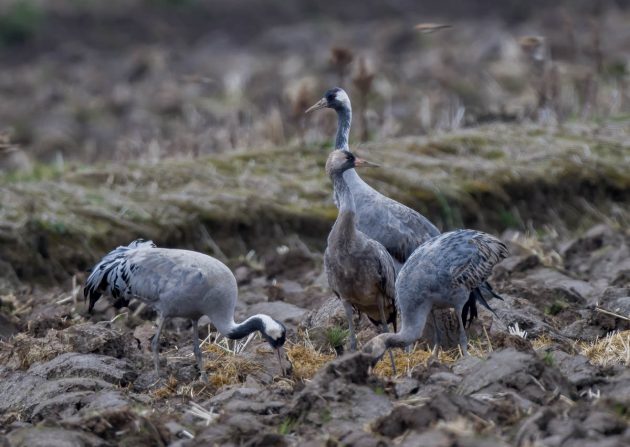 Struggling to say anything new about the Common Kestrel I saw on Chongming, I just looked up "Kestrel" on Spotify. And found a band called Kestrels on Spotify. The song "Grey and Blue" is pretty good, actually. Seems Mr. Mascis of Dinosaur Jr. is playing guitar on it, too. Random ways of learning about new music.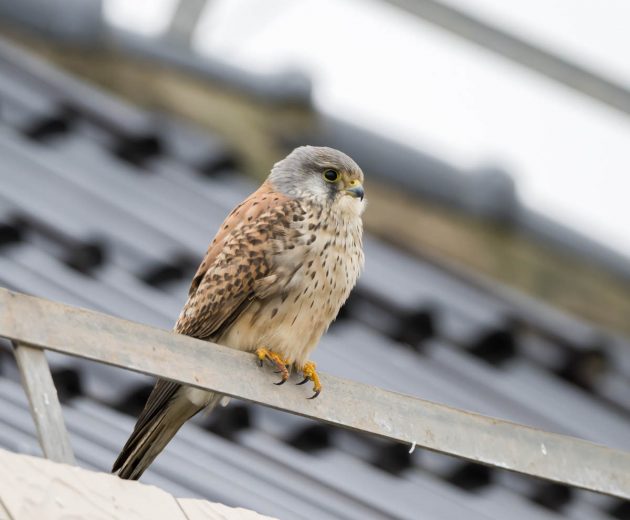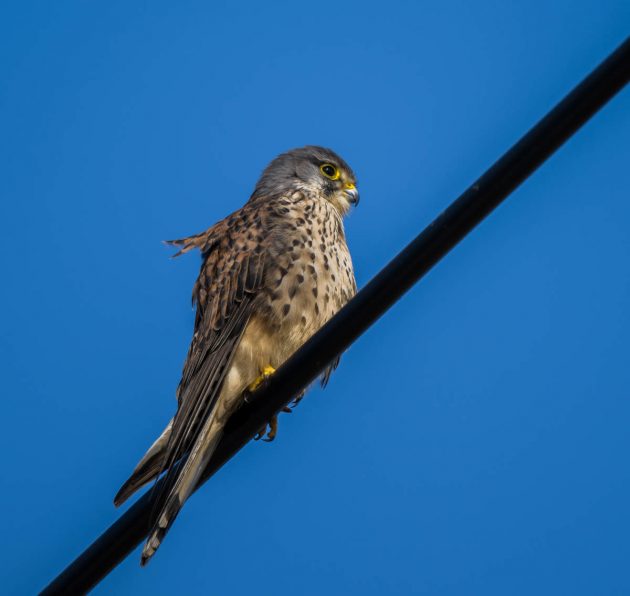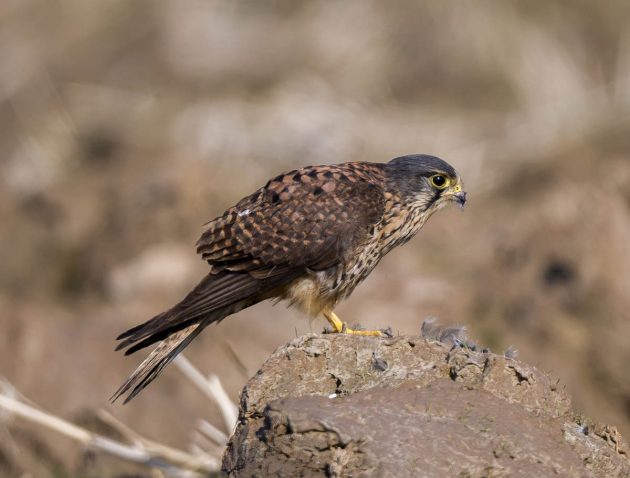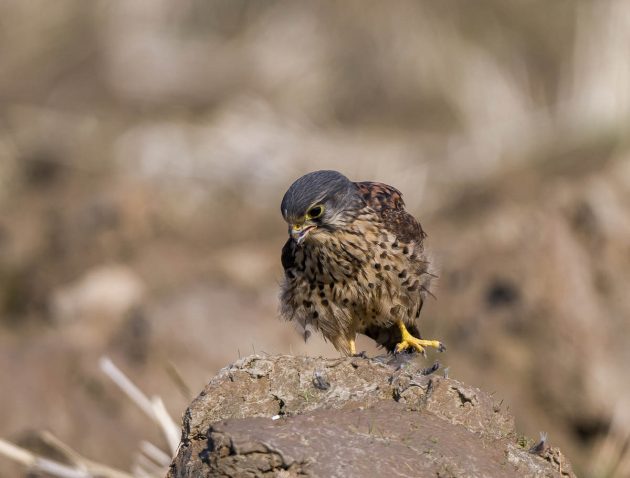 There are also several songs on Spotify with "Little Egret" in the title, but at first listening, they all seem to suck. So, I need to find something else to say about this species. Maybe link to another music recommendation? Pat Fish was the creative force behind a band called Jazz Butcher – he died in October last year. You can listen to one of his last songs here, Running on fumes.
Of course, Little Egrets like to eat fish. Happy with the link?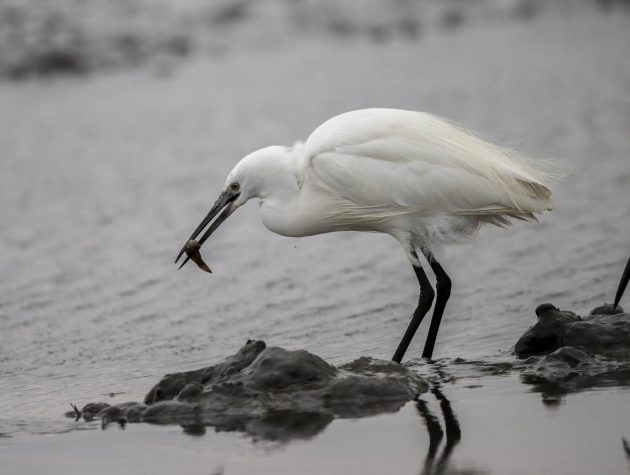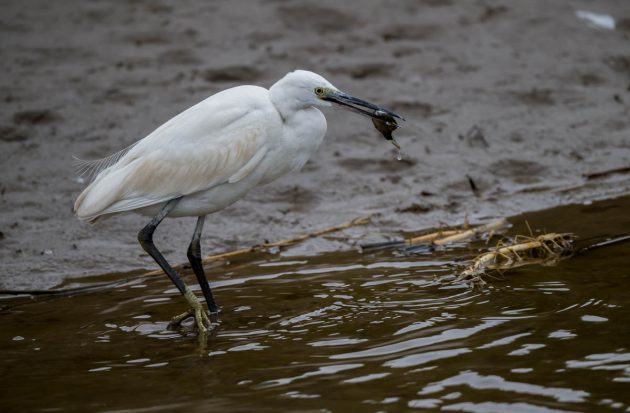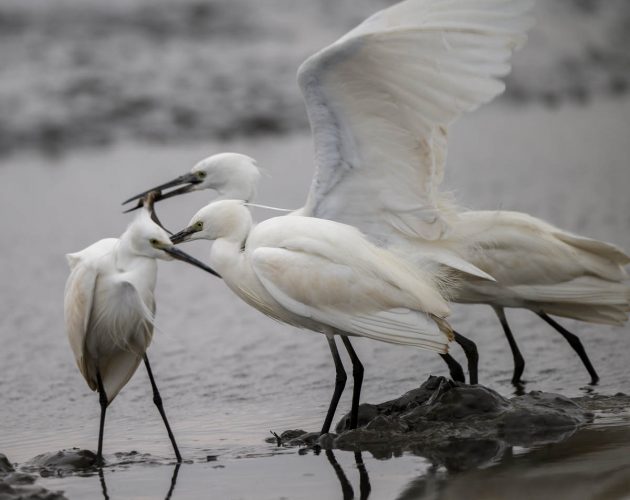 This slightly snobbish Spotted Redshank pretends to like wine, as the whole species does, even though it is only to make them feel superior to the Common Redshank (not shown).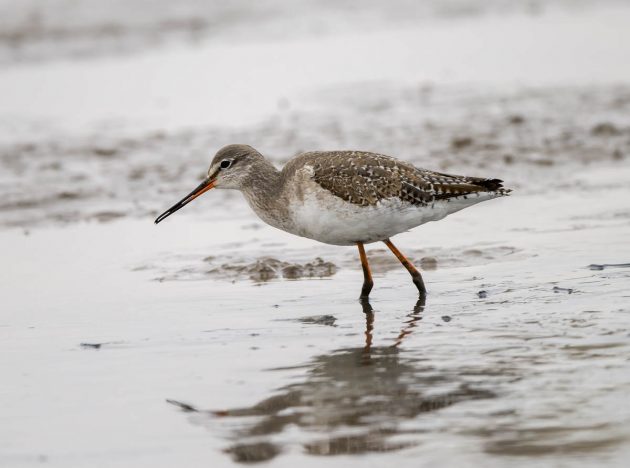 If you are wondering how on earth such an obscure and self-referential joke could survive the editing process of this blog, the explanation is simple: There is no editing process.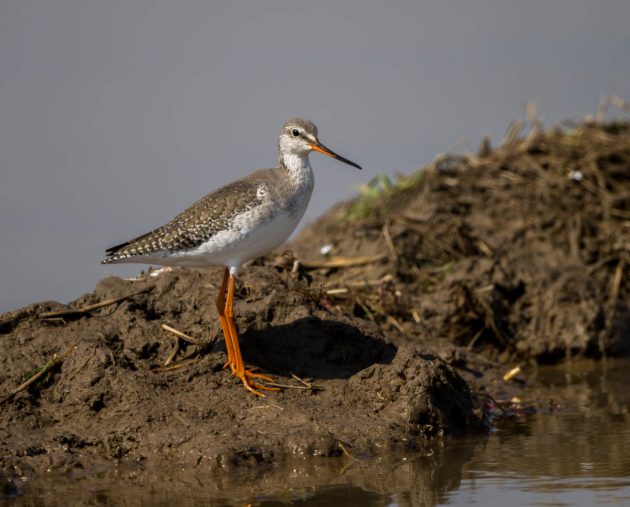 A Vega-type Gull enjoys an in-flight meal. Not always terrible – ok if you are in business class, or you catch it yourself.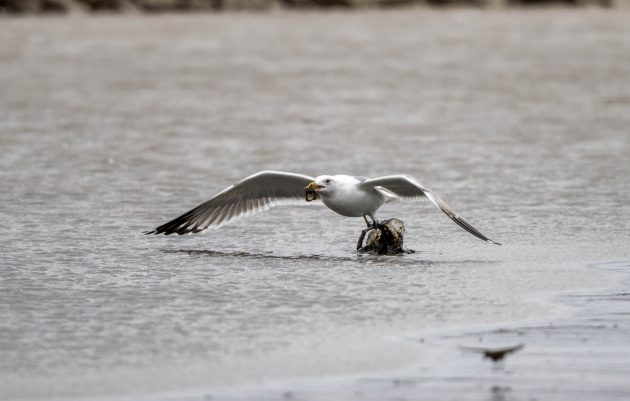 Black-faced Spoonbills are endangered, but that is already an upgrade of a previous listing as Critically Endangered. On Chongming Island this winter, local workers are currently deepening some of the channels between the fields – this involves tackling the sediment at the bottom of these channels with water and then pumping the slurry onto nearby fields. There, the spoonbills (along with egrets, redshanks, and others) then just wait at the end of the hose, watching for fish being pumped onto the field. Like fast food, but free and likely more healthy.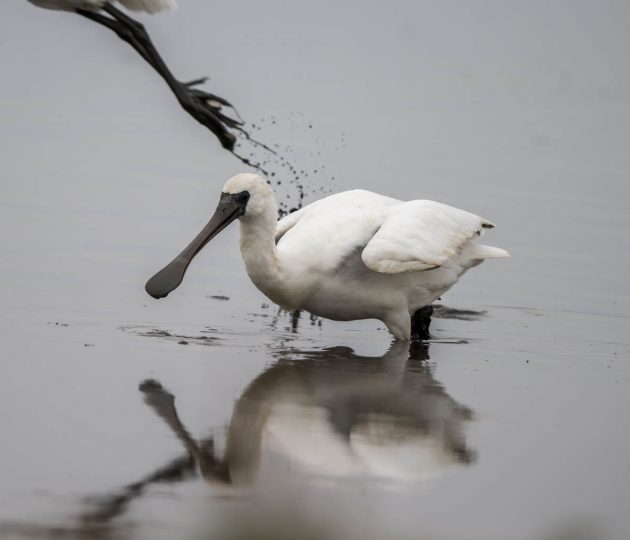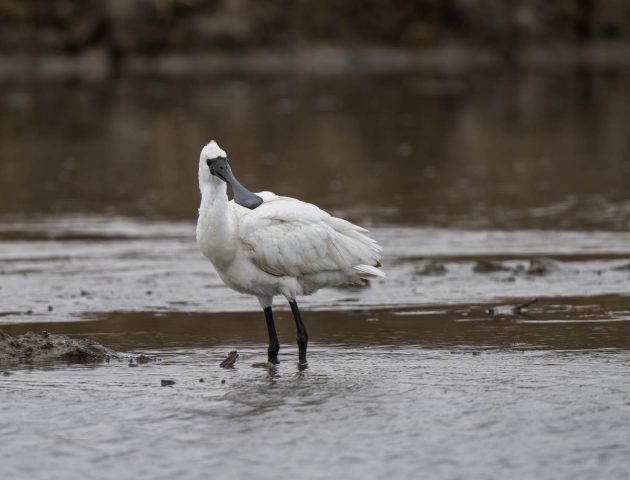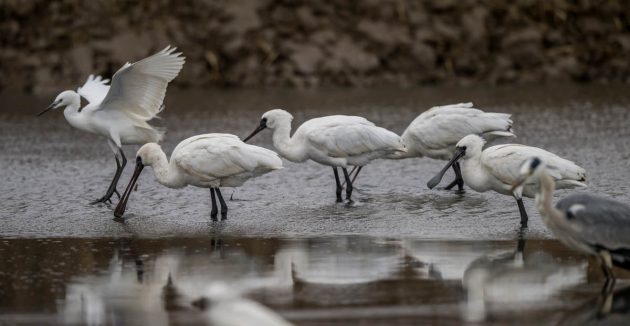 The non-goth version of the spoonbills is called Eurasian Spoonbill. They secretly listen to goth music, too, I hear …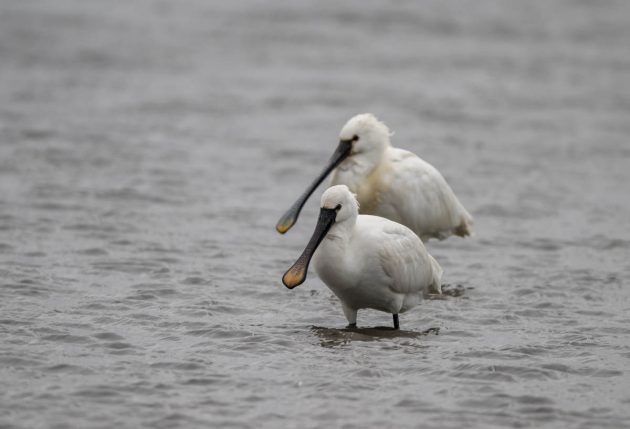 Meanwhile, a male Black-faced Bunting wonders how on earth it got its name.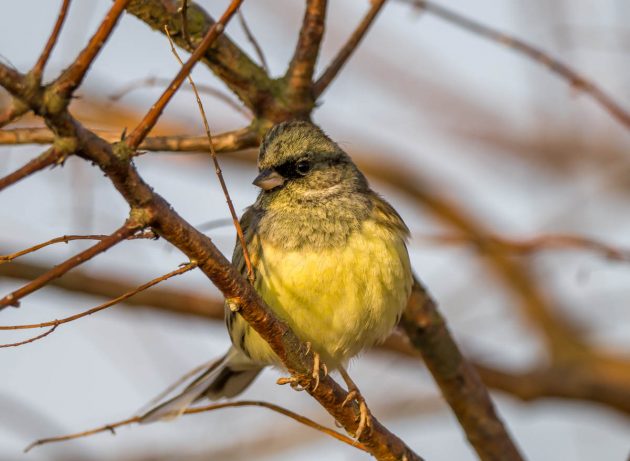 The bunting looks at the bird below and thinks it should be called a Black-faced Shrike. It is not (Chinese Grey Shrike).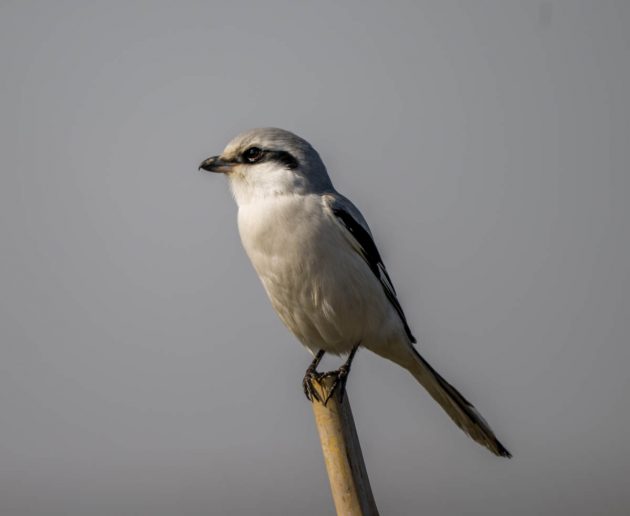 The Chongming morning sun does wonders to the looks of a female Daurian Redstart. In this light, even I might look good.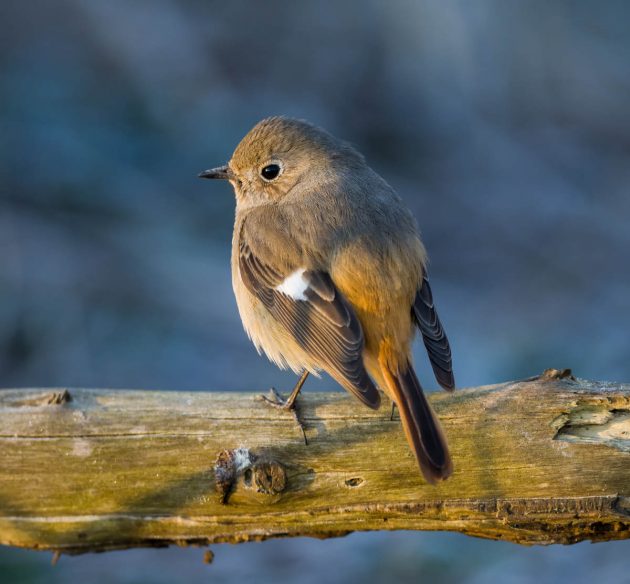 Most of the Northern Lapwings seem to already have left Chongming. A few lazy ones are still around. Maybe these lazy ones are the reason the species is listed as Near Threatened.
Other Chongming birds: another Eurasian Sparrowhawk …
(the species name is nisus, with HBW having the following rather convoluted greek myth about Nisus: "Gr. myth. Nisus, son of Pandion II and king of Megara, who was changed into a hawk after his city had been betrayed to Minos of Crete by his own daughter, Scylla. Scylla was changed into a lark, condemned forever to fly in fear from her father"). Better do not read Greek mythology shortly before going to bed.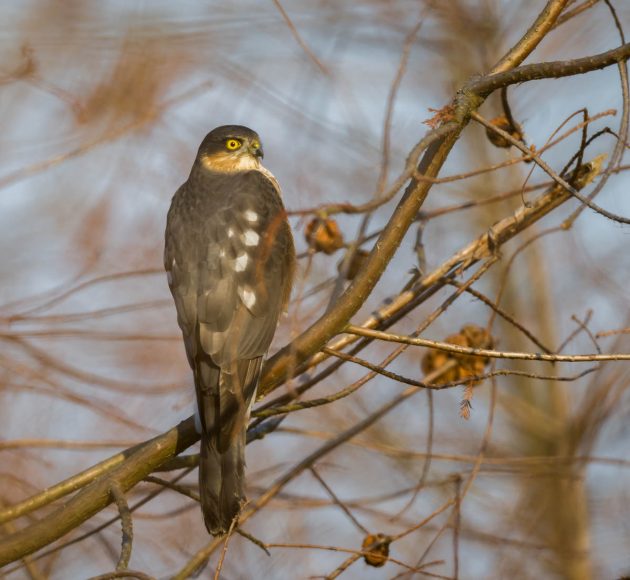 … and a Ring-necked Pheasant. Note to US birders: According to information found in the depths of the internet, at least the pheasants in Oregon may well originally have come from Shanghai: "Native to Asia, the ring-necked pheasant was first introduced as an Oregon game bird in March of 1881, when United States Consul General Owen Denny and his wife Gertrude shipped 60 of them from Shanghai to the Willamette Valley. The introduction was a success, and the birds quickly spread to nearby counties" (source).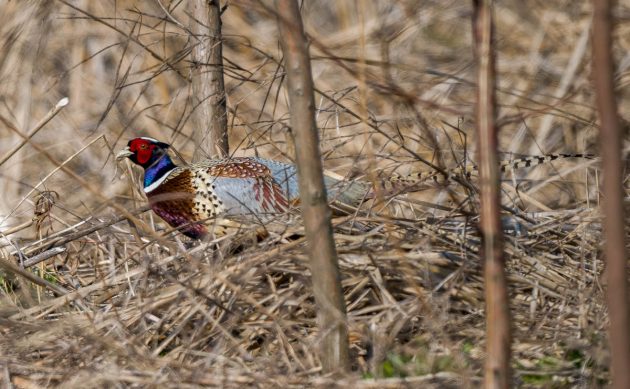 (I still think that the idea of introducing a bird species because it is fun to shoot is weird. But then, I am not a hunter, and do not understand them either).