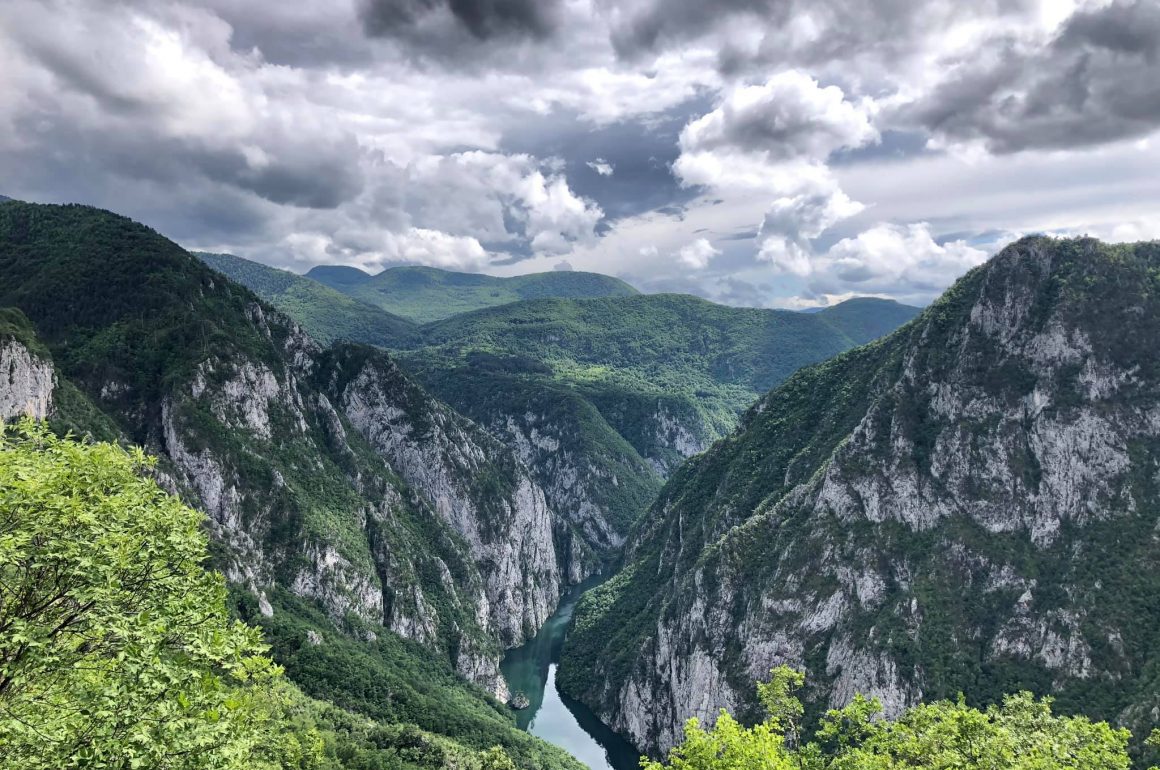 A narrow forest road takes us to the chain blocking the entrance, with a sign "Area closed – bear danger". Ranko Milanovic, Tara National Park ranger, leaves the car to open the passage. Small letters say: "removal of this sign is punishable", but Ranko is authorised to take us in.

Soon, the forest opens into a clearing with a wooden feeding structure on one side and a wooden blind on the other side. The air is fresh and, as I sit on a chair, I add another layer of clothing. A Red Fox walks through the remaining intestines at the feeding station, while I spread the torch light, notebook and the camera in front of me. And the big sit began.

A Eurasian Jay is picking some morsels among the intestines, I believe, some undigested food from the gizzard. I expected the sensation of discomfort to come only later, after hours of sitting, but it started soon and I was changing my sitting posture every few minutes.

A Eurasian Blackbird is checking for the remaining maize seeds. This feeding station is not here for the tourists: in order to lower the bee-hive raiding (even the Serbian word for a bear, medved, comes from the word honey – med), supplementary feeding was offered to local bears for several decades. Usually, maize is on the menu, only occasionally carrion or dead trout from a nearby fish farm.

We are in the Tara Mountain in western Serbia, ranging from 1,000-1,500 m / 3,000-5,000 ft above sea level. Its slopes are clad in dense forests with numerous high-altitude clearings and meadows, steep cliffs, deep ravines and many limestone caves.

A Song Thrush is singing almost all the time, occasionally joined by a Common Woodpigeon. Next to an Elderberry bush, a Quaking Aspen grows behind the feeder and its leaves tremble spectacularly in even the slightest breeze. I can hear a Great Spotted Woodpecker calling. An hour later, I add another layer of clothing.

And the sensation of discomfort somehow vanishes. I am on a mission to finally see my first Brown Bear and everything else becomes secondary. Entering a different state of mind, I no longer feel any discomfort, only focus on those shades beneath the tree crowns, which my Swarovski CL penetrates impressively. A Common Chaffinch is singing, while one male Blackbird chases the other from his precious maize seeds.

The longer I sit, the more focused I become. I can hear that Jay somewhere from the foliage. The waiting is on.

And three hours later, the sunset envelops the glade. The Song Thrush becomes silent. Does that mean that the big guy is around? The shades are impenetrable now. Whatever may be there, they hide their secrets.

The graveyard shift is on duty: several bats are chasing insects through the evening coolness. Now would be the biggest chance for a bear… or maybe not? It's early June, berries ripe through the park, food available everywhere, why visit the feeding station? For me?

A few minutes later, we blast the darkness with our torch lights, checking if a bear might be hiding in the shadows, as Ranko goes to drive the car back. That is the trickiest moment for him: what if there's a bear right next to the dirt track? Okay, Brown Bears here are 90% vegetarians, but I don't think it would be smart to call them that to their face.
Balkan Chamois (Rupicapra rupicapra balcanica), Tara NP, by Snezana and Slobodan Panjkovic
The next morning, through Yellowhammers and Eurasian Skylarks singing all around me, I went birding. Turn-off to a macadam road winding through the forest and… there's a Chamois on the road! In a second, it disappeared into trees, down towards a rocky gorge, but not before I spotted it.

Yes, yes, I know, not countable – it's not a bird. Chamois is an agile goat-antelope with short hooked horns, found in mountainous areas of Europe from Spain to the Caucasus. It was probably grazing the lush mountain meadows at dawn and was on its way back to the gorge when we met.

In those few days in the park, I observed about 35 birds, including European Honey Buzzard, Grey-headed Woodpecker and the numerous Mistle Thrushes and Eurasian Bullfinches, and half a dozen mammals, European Pine Marten among them. Yet, not the bear, I'll have to return for it. The Brown Bear remains my nemesis mammal. Never mind, it's not a bird.
Cover photo: Tara National Park (Knezovi locality) by Ivan Medenica

PRACTICALITIES

The natural landscape

The entire Tara area with wild canyons is a system of diverse and contrasting landscapes, ranging from resembling boreal taiga with mires, through typical areas of central European deciduous forests, to landscapes that are a reminiscent of Mediterranean limestone or serpentinitic rocky grounds and cliffs. 80% of the national park is covered by forest, 85% of it consisting of Norway Spruce, Silver Fir and the European Beech.

There are more than 1100 plant species, the most valuable being the 76 endemics. The most prominent endemic is the Serbian Spruce (Picea omorika), in the 19th century described from this mountain by a Serbian botanist Josif Pancic. Also, there are 58 mammal species represented in the park, which is home to the largest Brown Bear (50+ animals; bear watching can be arranged through the NP authorities, find the link below) and Chamois populations in Serbia. Other species include Roe Deer (also spotted), Wildcat, European Pine Marten and Otter.

Birds to see

There are 139 bird species recorded within the national park, 96 of them breeding in recent years. The first bird ever recorded in the park was the Wallcreeper by aforementioned J. Pancic in 1867, yet, in the recent period, there are no records.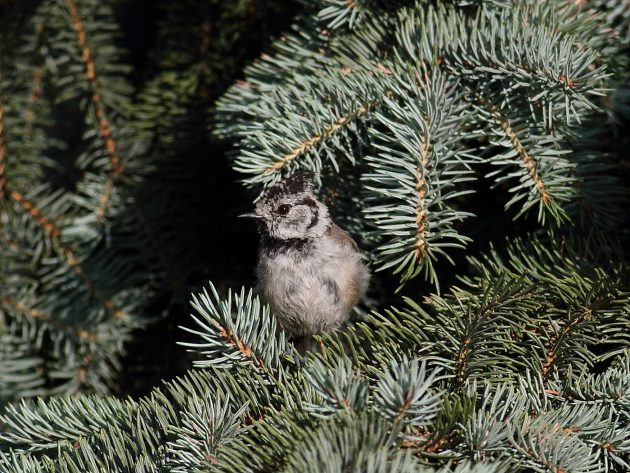 European Crested Tit (Lophophanes cristatus), Tara NP, by Snezana and Slobodan Panjkovic
Among the reasonably frequent in the right habitat (=possible and, with some focused effort, realistic) to even common species are Hazel Grouse (beech and mixed forests), Corncrake (larger meadows), Ural Owl (with over 70 territories, the commonest owl in the park's mixed forests), Gray-headed (mixed forests), Eurasian Green (forest edges) and Black Woodpeckers (all forests), Eurasian Nutcracker (conifer and mixed forests), Coal, Crested, Willow and Sombre Tits, Goldcrest, Firecrest, Mistle Thrush, Eurasian Bullfinch, European Serin and Red Crossbill.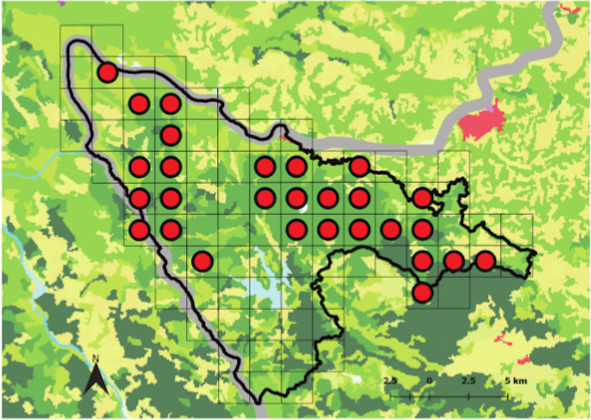 Distribution of the European Crested Tit in the Tara NP in the breeding season (Rajkovic and Pantovic)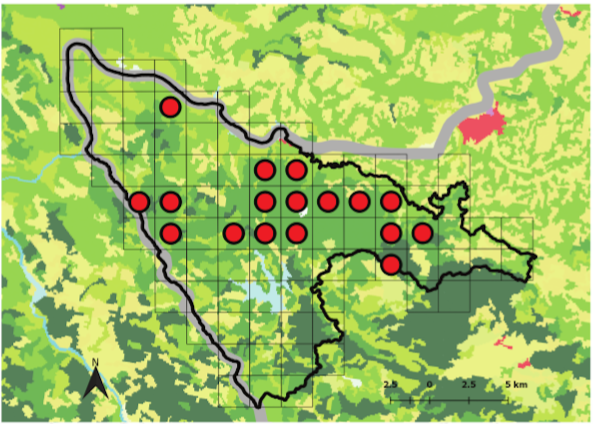 Distribution of the Ural Owl in the Tara NP in the breeding season (Rajkovic and Pantovic)
Rare species include Western Capercaillie, Golden Eagle, Eurasian Pygmy and Tengmalm's Owls, White-backed and European Three-toed Woodpeckers, Red-breasted Flycatcher, etc. With 5 to 7 pairs in the park, Golden Eagle is still possible to spot near rocky gorges, but White-backed Woodpecker's 15 to 20 pairs are to be found only in logging-free strict nature reserves (where entrance is prohibited unless accompanied by a park ranger).

Source: Inventarisation of birds in Tara National Park in 2013 and 2014 by Jankovic et al, Ciconia 22-23:14-28; and Znacajne vrste ptica nacionalnog parka Tara by Rajkovic and Pantovic, 2019

Getting your bearings

Tara National Park lies three and a half hours southwest of Belgrade. There are excellent and constantly updated 1:50,000 hiking maps of the park, obtainable at the visitor's centre in Mitrovac (find the NP authorities at www.nptara.rs). When Ranko saw the old map I brought with me, he almost laughed and warned me to get the new edition. What can change in a national park over the period of several years?

The area of the park has been enlarged, many walking paths were upgraded to dirt tracks, some dirt tracks were surfaced with crushed stones. All the while new tracks were open and altogether there are 290 km / 180 mi of marked tracks and hiking trails as well as 75 km / 45 mi of mountain biking routes (bike rental is possible at at the visitor's centre in Mitrovac), not to mention the first accessibility trail in Serbia.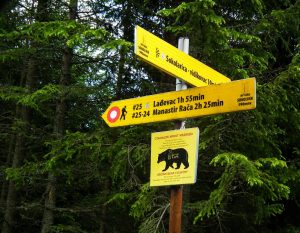 Photo Dusanka Stokovic-Simic
All marked trails have interactive signposts with QR codes, which will open the map of the trail on your phone, with your location clearly marked. Having in mind how common these yellow sign are through the park, I asked Ranko if visitors ever get lost? "Yes, some do," was the answer. "Keep in mind the rough terrain and the lack of phone signal in some areas of the park."

Most of these tracks are also passable by ordinary cars (which means all of them are passable by rented cars), although on some you will feel more comfortable in a higher clearance vehicle. Still, they are occasionally blocked by a newly fallen tree, or could get muddy and messy if the foresters were pulling out some tree trunk. Now I can hear your scream "Logging in the national park!?!"

This park was initially proposed by the Forestry Department and controlled, selective logging (no clear-cuts) has always been a part of the park management. Such activities are banned in the strict nature reserves within the park. Timber extraction in the national park seems at odds with conservation, but because of a sustainable forest management, this park is financially self-sufficient and, consequently, well managed. It should be added that 10% of the population of the Bajina Basta municipality, where the park is located, is connected with timber industry, full time or through seasonal employment, and logging makes for an important sector of the local economy.

There are several hotels through the park, but the best accommodation is available in the form of rental cottages dotting the landscape (check the www.tara.rs) and, in order to truly explore it, I would recommend you to spend a few days in one and then move to an entirely different area of the park. Camping in the national park is prohibited.

There is only one petrol station (at Kaludjerske Bare) and one ATM (in the Omorika Hotel). Small supermarkets are to be found in Mitrovac and Kaludjerske Bare, and restaurants in Mitrovac and Kaludjerske Bare and, the best one, with a magical view, is the Tarsko jezero restaurant by the Zaovine Lake.