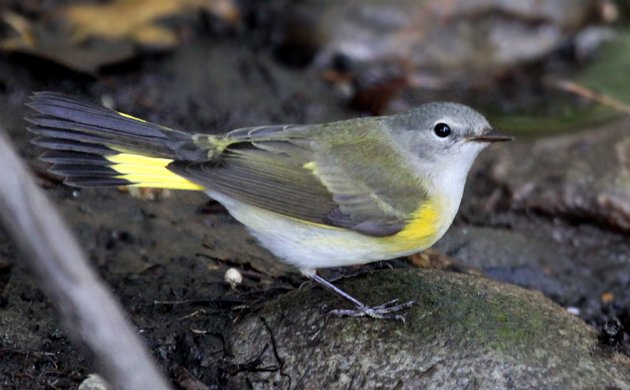 Hidden away on the west side of Central Park, easily accessed from the 81st Street entrance by the American Museum of Natural History, and adjacent to the Diana Ross playground is a marvelous bird magnet. Tanner's Spring is its name and the small pool of water, really more of a large puddle, is a favorite place for New York City birders and bird photographers to get great looks at and images of a wide variety of birds coming in to bathe and drink. I had a little bit of time on Friday, 3 October, to see what was coming in to the spring and I was not disappointed, to say the least.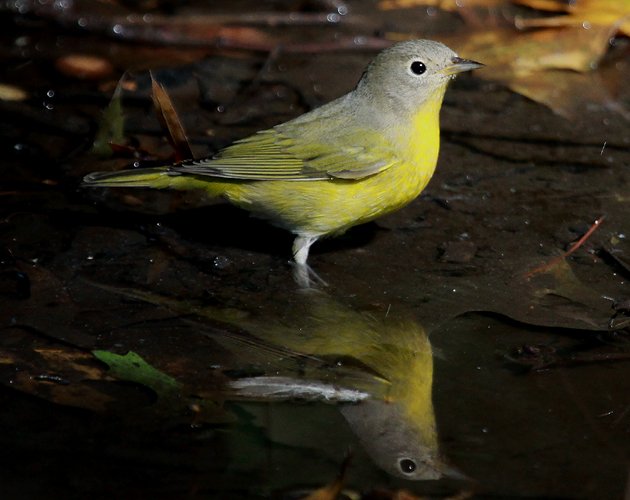 Nashville Warbler Vermivora ruficapilla
A steady stream of wood-warblers, sparrows, and other birds dropped in, jostled for position, and allowed me to photograph them. Though I was only at Tanner Spring's for about thirty minutes I took over two hundred pictures!
Per Wikipedia, Tanner's Spring, one of two natural springs still present in Central Park, is named for Dr. Henry S. Tanner, "a proponent of therapeutic fasting, who in the summer of 1880 elected to fast under constant observation for forty days and nights, supplied only by water from this spring."
Because he survived the fast a story apparently arose that there are magically concentrated nutrients in the spring. While I don't believe that for one minute I will say that the concentrations of birds that show up at the spring can, at times, seem magical.
Anyway, enjoy these shots of the birds visiting Tanner's Spring and try to get there yourself some day. It is well worth a visit!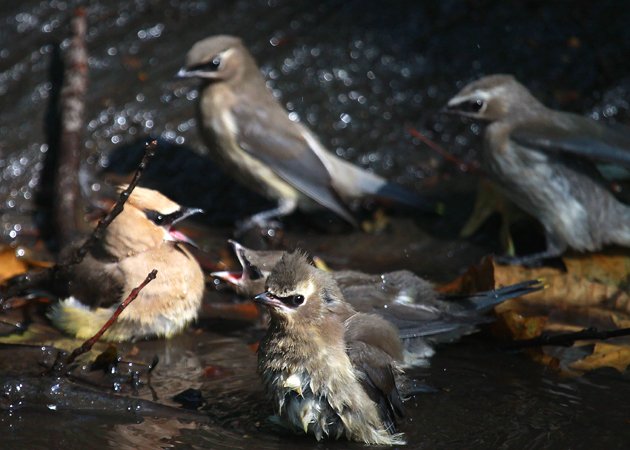 Cedar Waxwings were coming in to Tanner's Spring in numbers. Most of them were juveniles but there was one adult, seen here at left. Note the youngster begging from the adult.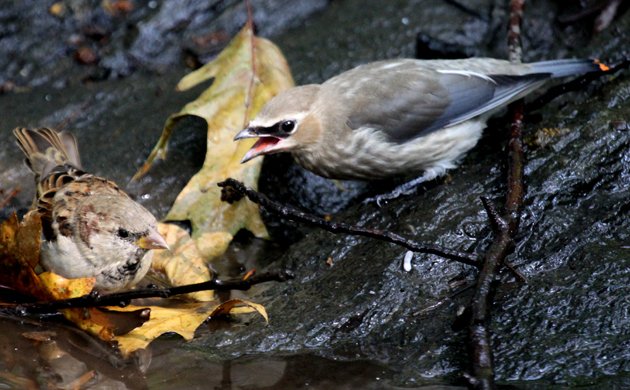 The same Cedar Waxwing begging in the photo above was an equal opportunity beggar. Here it begs for food from a House Sparrow.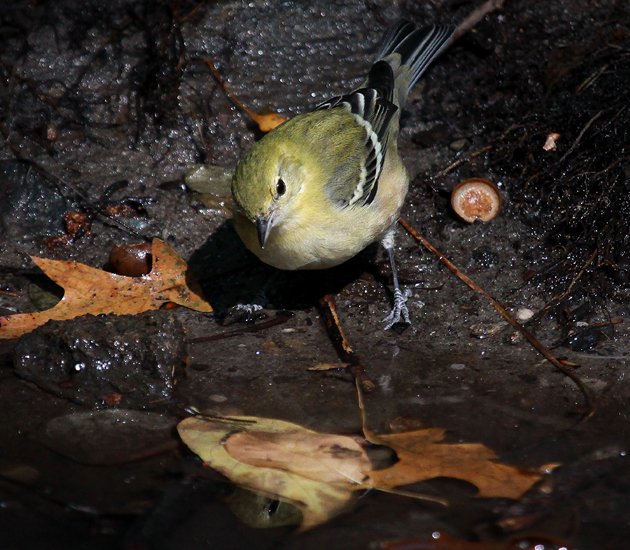 Anywhere you can see a Bay-breasted Warbler below eye level is a great birding location!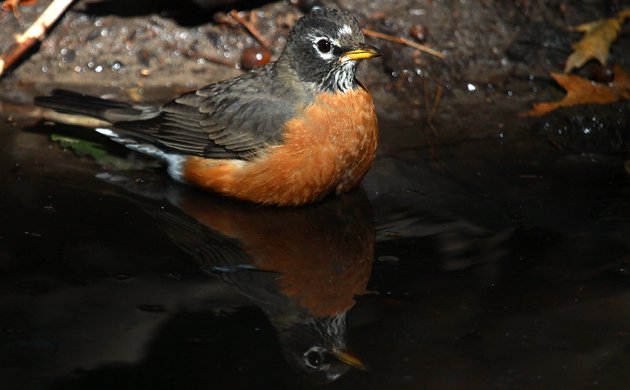 American Robin Turdus migratorius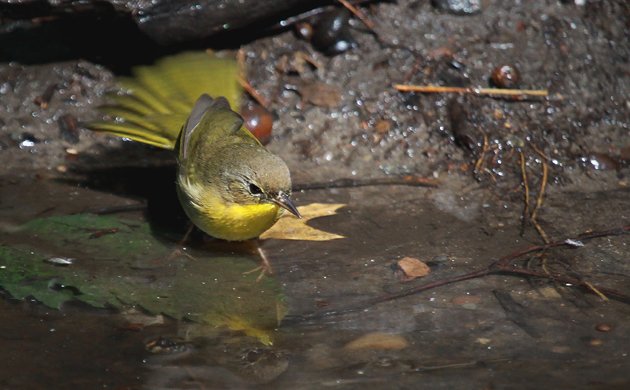 This Common Yellowthroat was doing its best American Redstart impersonation (like at the top of this post and below).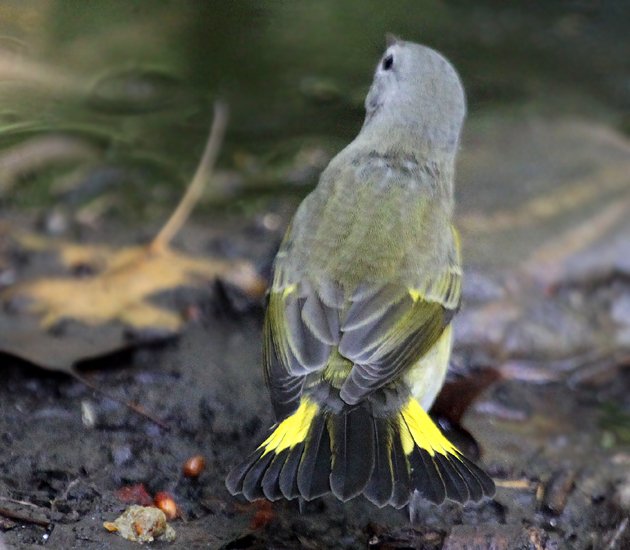 A real American Redstart shows how nice its spread tail is.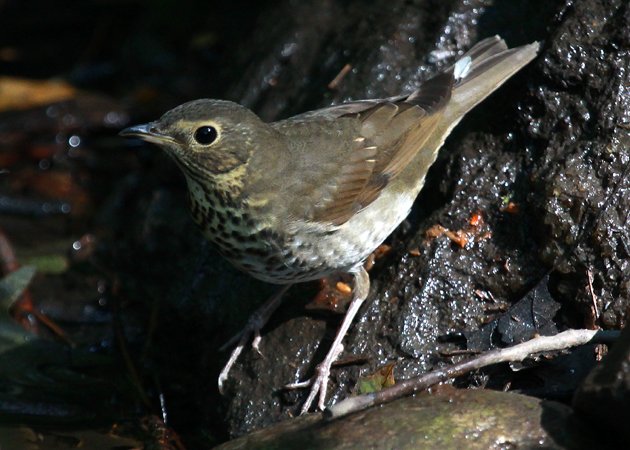 Swainson's Thrush Catharus ustulatus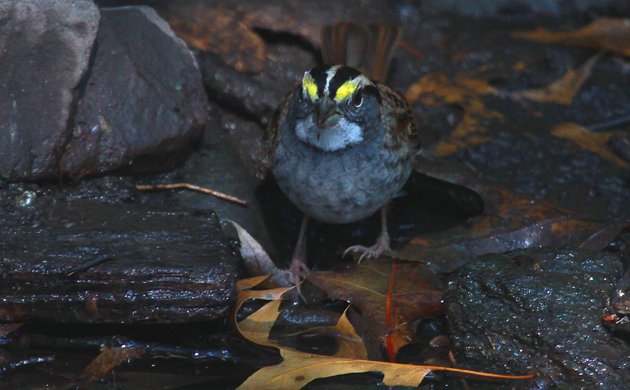 There were hordes of White-throated Sparrows throughout the park. I like this picture because the yellow supraloral makes me think of headlights.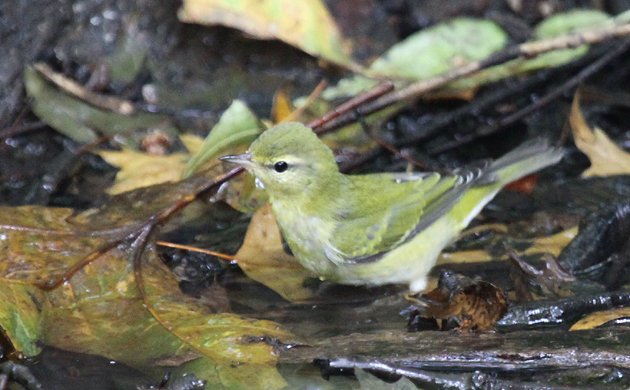 Another wonderful bird to see from above is the Tennessee Warbler.
…