Though I did enjoy my birding with Will across the wilds of Greene and Albany Counties, most of my birding over the Thanksgiving Day weekend was done at my parents' and and my aunt and uncle's feeders.  My dad  had only put his feeders up about a week earlier and hadn't drawn much of a crowd yet but still, chickadees, juncos, woodpeckers, titmice, and goldfinch are fun to watch.  The Brown Creepers and Golden-crowned Kinglet that were added to the yard list were cool, and the creepers seem to be sticking around, coming to the yard when their foraging flock hits the feeders, and searching tree trunk crevices while the other birds suck down suet and seed.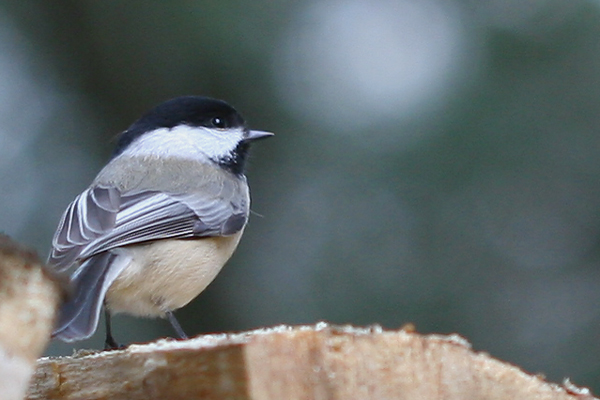 Black-capped Chickadee perched on some firewood
One afternoon I sat outside near the feeders for about half an hour, watching the feeder birds come and go.  At one point a gorgeous male Red-bellied Woodpecker flew in to get some suet but as he landed he caught sight of me and was off like a shot so I failed to get a picture.  I didn't mind too much though, as there were still plenty of birds to photograph.
White-breasted Nuthtach
two Black-capped Chickadees
At my aunt and uncle's house I tried to get the usual close-ups of the birds on the window feeder but only got one really usable shot, and that of only part of a bird.  Can you figure out what bird?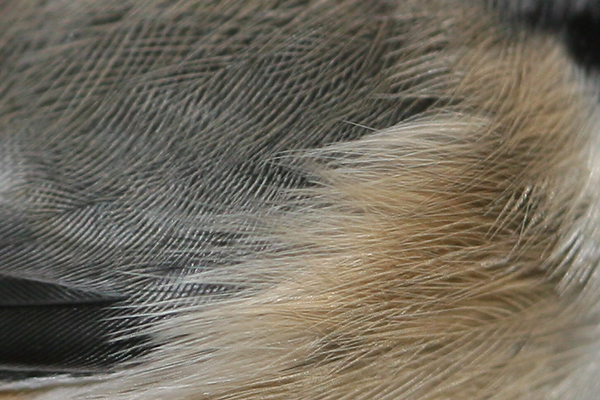 And while I saw nothing out of the ordinary while watching the feeder birds I enjoyed seeing them a great deal.  I also enjoyed a Thanksgiving morning excursion down the Saugerties lighthouse trail, especially the view of the snow-dusted Catskill Mountains.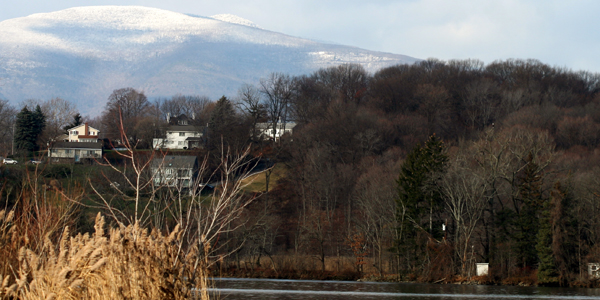 view from the Saugerties lighthouse trail (can you see the Bald Eagle?)