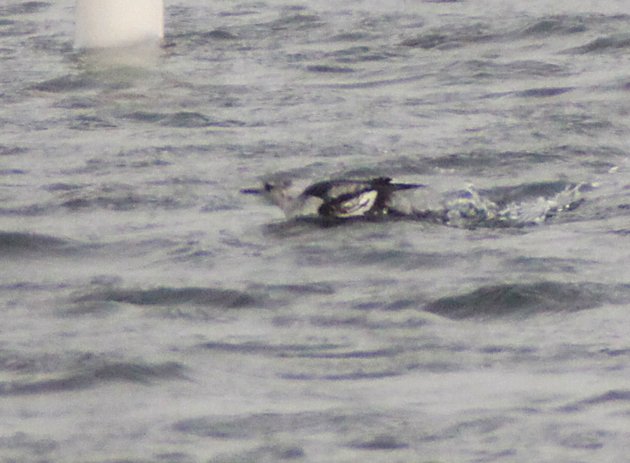 Black Guillemots in New York State have not been kind to me. First of all, one has never just shown up in front of my scope when I was birding, which isn't terribly surprising, but considering the amount of time I spend at the coast in winter it also wouldn't be terribly surprising if I had found one by now. As for chasing Black Guillemots in New York, well, the first one that I could have legitimately chased turned up in December of 2009 out east on Long Island. At that time I was busy looking after a little shearwater so I couldn't really go on twitches outside of Queens. (Though the one bird I did twitch at that time was pretty nice.)
Since 2009 there really hasn't been a guillemot that was twitchable until two Fridays ago when one turned up at Shinnecock Inlet. I couldn't chase that one on the day that it was found because I was home with the aforementioned shearwater who had managed to contract bronchitis. My luck the following day has already been documented. A second attempt several days later was also unsuccessful though a cooperative Snowy Owl kind of made up for the dip.
Black Guillemot was starting to worry me. One thing I don't need is a nemesis bird of any kind. I like my birds like I like my coffee. Easy to get and not far away. And it made no sense that Black Guillemots would avoid me. After all, each of the three years that I did the Super Bowl of Birding I saw Black Guillemots on back-to-back days!
On Saturday morning I was out for several hours on the North Nassau County Christmas Bird Count though I had to leave early to take that same little shearwater to a birthday party. So, of course, once we were about to leave for the birthday party a Black Guillemot was found on the North Nassau County Christmas Bird Count. I would not be able to chase it until yesterday (Sunday) morning.
I arrived in Sea Cliff at just after seven in the morning. The sun was not quite up yet but there was enough light to scope the water. I spent the next hour or so doing just that with no luck. At one point I thought I might have the guillemot but it was distant and the heat haze made being sure impossible. The highlight of the morning came when I took my eye out of the scope after an extended period of staring at empty water and realized that a young Red-tailed Hawk had taken up residence on the railing next to me.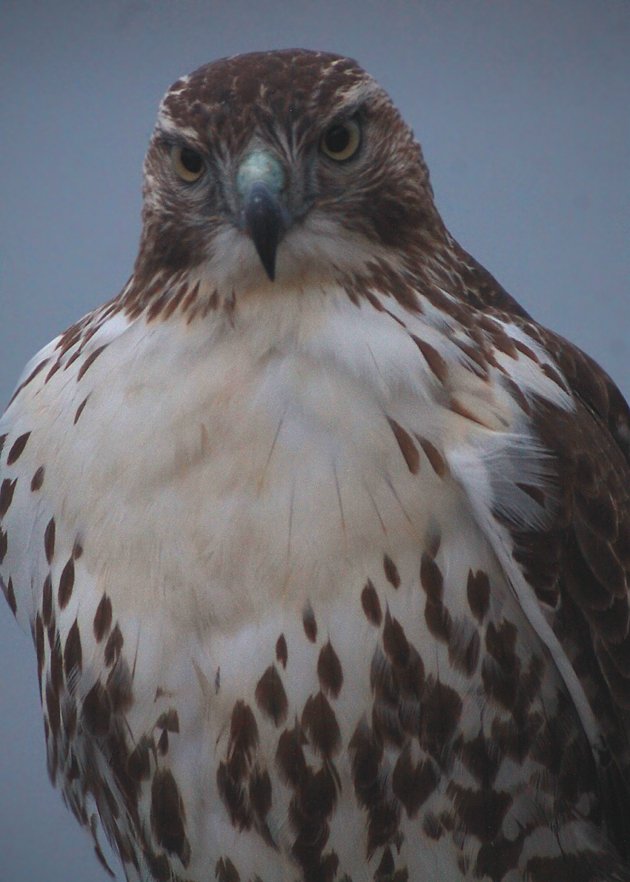 Red-tailed Hawk
I figured I would spend some time birding a couple of birding spots on my way home and I had just arrived at the Queens County Farm Museum when my phone rang and I was informed that the guillemot had been found.
Sonic booms echoed from the back of my Ford Focus as I raced back to Sea Cliff. Mary Normandia, who had been kind enough to call me after refinding the bird, had waited for me to arrive while keeping tabs on the bird. Success!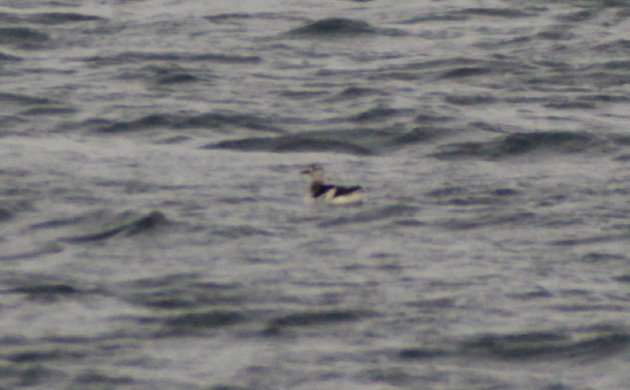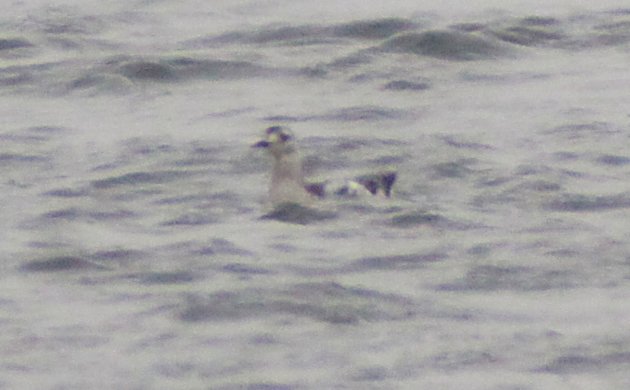 Yes, the pictures are horrible but hey, BLACK GUILLEMOT!
I went home happy and with Black Guillemot checked off of my New York State checklist, for whatever that is worth.
…