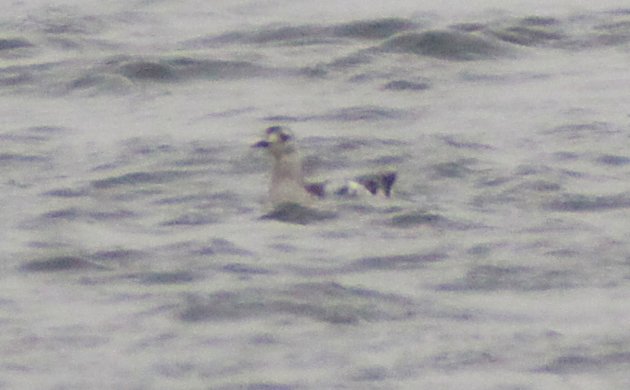 We may all perceive time differently, but in the modern world we are all subject to the same calendar. As the year 2013 accelerates towards its imminent endpoint, I find myself deluged with end-of-year tasks both mundane and inspired. Instead of easing into the last days of December and out of 2013, you might consider redoubling your efforts to end this year on a triumphant note. No matter how successful your efforts, you're bound to begin 2014 with fewer regrets!
Corey's Best Bird of the Weekend was his first Black Guillemot in New York State and it only took him two tries on the same day to get it! He is very relieved to finally get a guillemot in New York because the species was coming close to becoming a state nemesis bird for him. Now he just has to figure out how to induce it to swim or fly to Queens. I have to admit that I only had time for one interest this weekend, and it wasn't birding. The only birds I saw were the totems for various NFL teams, whose avian iconography didn't do much to help them. I, on the other hand, just took down another fantasy football championship without so much as straining a hamstring… please, hold your applause 🙂
How about you? What was your best bird of the weekend? Tell us in the comments section about the rarest, loveliest, or most fascinating bird you observed. If you've blogged about your weekend experience, you should include a link in your comment.