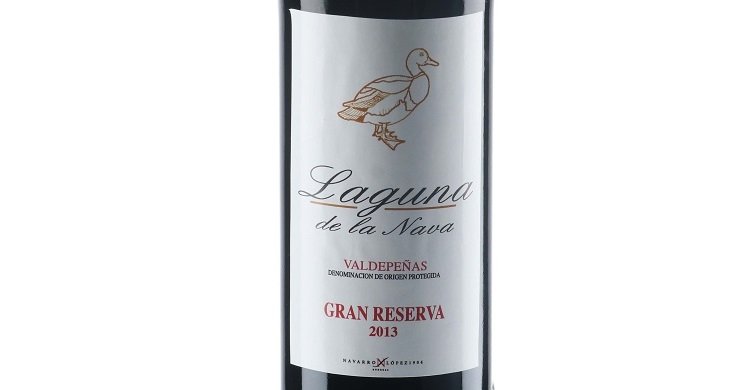 I'm moving house at the end of this month, which provided a good opportunity for me to dig around my modest wine cellar – my basement, that is – for any older bottles of aging wine that might be ripe for enjoyment. I figure the less I have to pack, the better. I unearthed this 2013 Laguna de la Nava, a Spanish Gran Reserva wine bottled by Bodegas Navarro Lopez in Valdepeñas, a Denominación de Origen Protegida region in the province of Ciudad Real, about one hundred miles south of Madrid. For the record, I'm of the opinion that most wines are best enjoyed within a few years of bottling, especially with the more affordable, everyday wines we tend to see here at Birds and Booze. But some bigger, bolder reds like this Gran Reserva can certainly benefit from several years of aging – and at seven years of age, it seemed high time to uncork this bottle.

There is a Mallard (Anas platyrhynchos) on the label, a familiar and ubiquitous duck that doesn't seem to call for much discussion here – which suits me just fine, as I've got a lot of packing to attend to these days!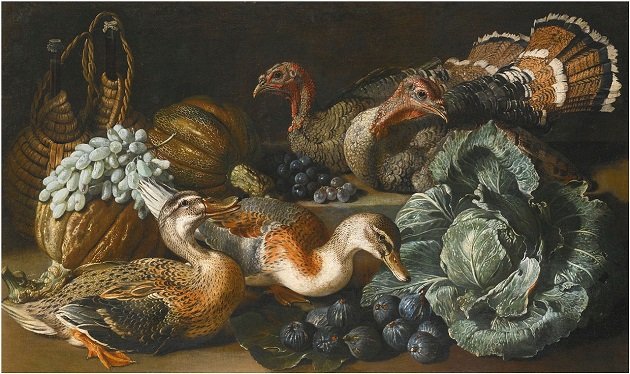 Ducks and red grapes sit side-by-side together on canvas in this still life by Flemish painter Jacob van der Kerckhoven (1636/1637 – after 1712). It's heartening to see the birds are still alive in this painting – not often the case in Netherlandish still lifes of the period. And the red grapes could very well be of the Tempranillo variety featured in this week's wine: the Spanish grape is considered one of the world's oldest and may have been brought to Iberia by the Phoenicians over 3,000 years ago. And Kerckhoven's native Antwerp (in what is today modern Belgium) was under Spanish rule until 1714.
The Laguna de la Nava Gran Reserva is made exclusively from Tempranillo grapes, the most-planted red variety in Spain and the signature one grown for Rioja. Aged in barrels for a year and a half, it offers plummy and jammy aromas, with notes of nutmeg, cocoa, and oak. Tart cherry flavors and a caramelly sweetness have plenty of room to play off each other in this full-bodied red, which ends on a bright strawberry note and a dry, firm finish.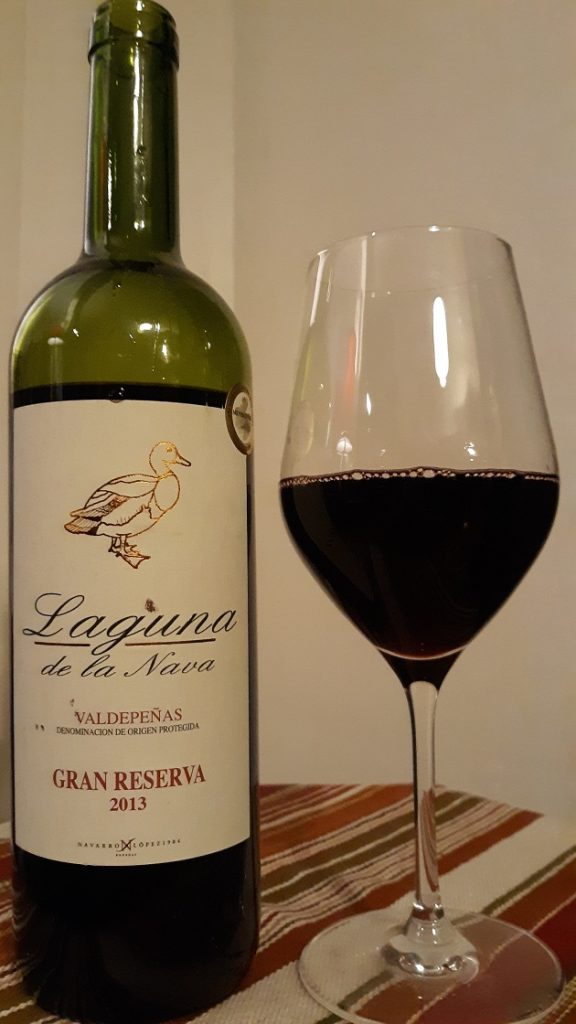 Good birding and happy drinking!
---
Bodegas Navarro Lopez Laguna de la Nava Gran Reserva (2013)

Four out of five feathers (Excellent).