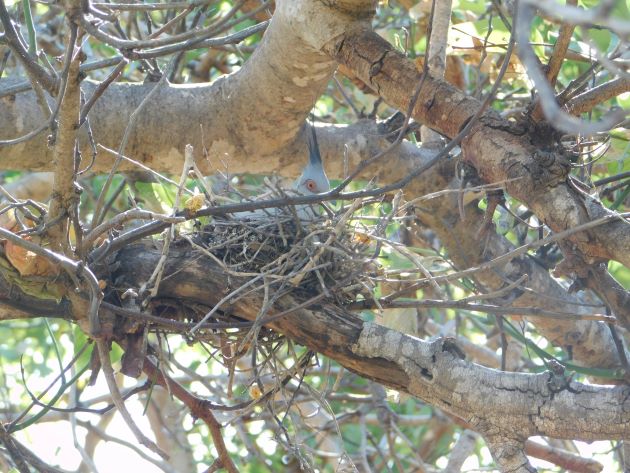 Crested Pigeons – Ocyphaps lophotes are very widespread throughout Australia and can easily be observed in Broome on the streetlights on a wintery morning. The Crested Pigeons enjoy cooling off under the sprinklers in the parks and gardens on hot days too. Despite this article saying that they build a delicate nest we have observed much more substantial nests here in Broome. Considering Broome often experiences cyclones and strong winds it does make sense for the birds to build a more substantial nest to survive the extreme weather.
Crested Pigeons only lay two eggs and the nest we observed in our local park successfully hatched out two young. The nest was quite full once the Crested Pigeons were ready to fledge. The Crested Pigeon would have incubated the eggs for twenty one days. Initially one of the young Crested Pigeons moved up out of the base of the nest and then they both moved to sit on each side of the adult.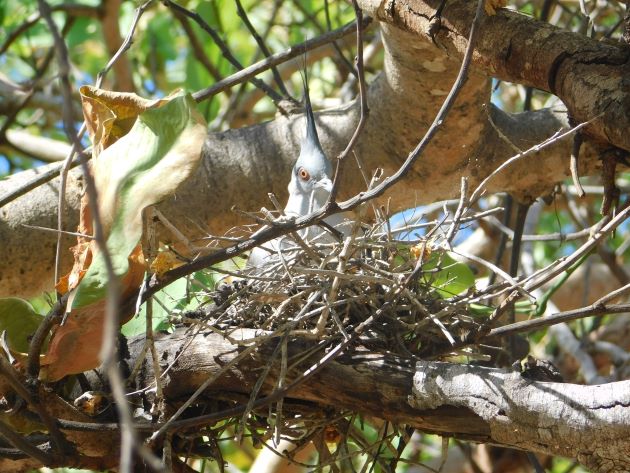 Crested Pigeon on the nest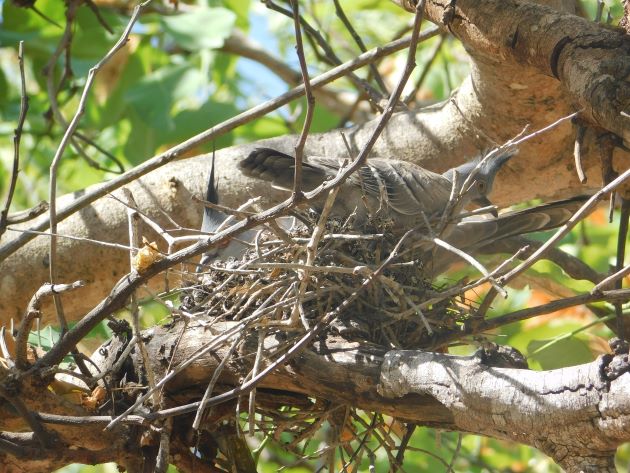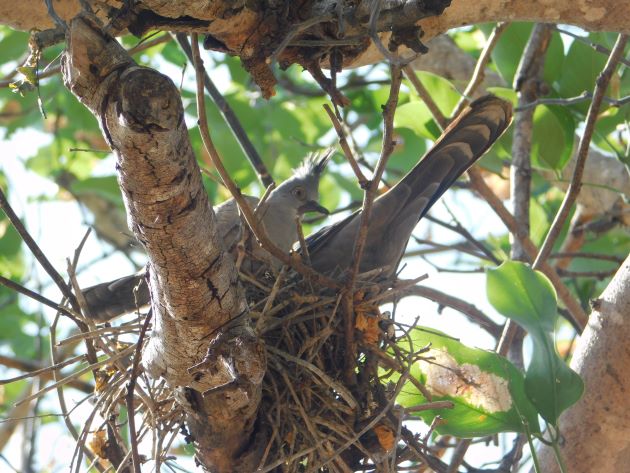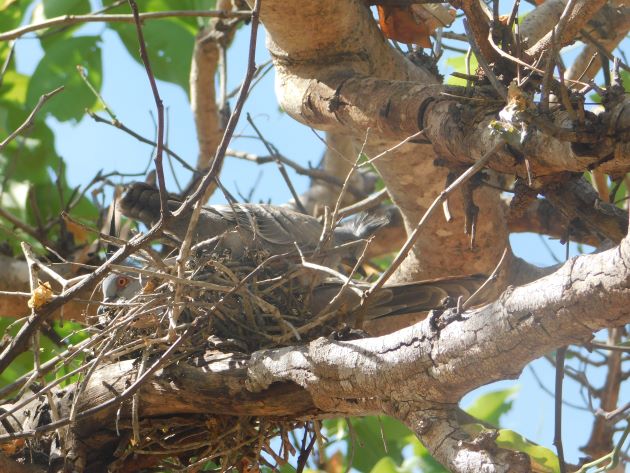 One young and an adult Crested Pigeon visible in the nest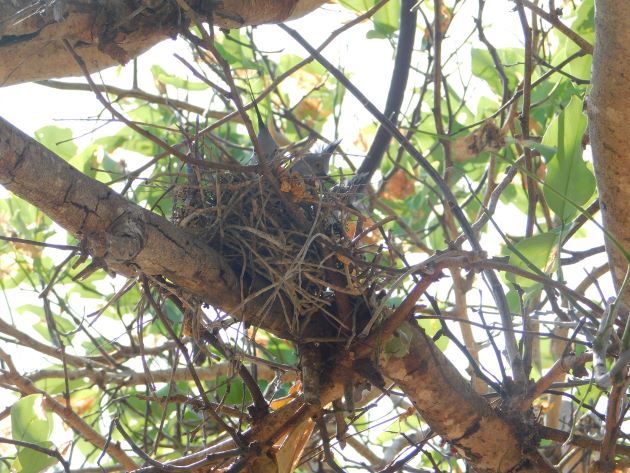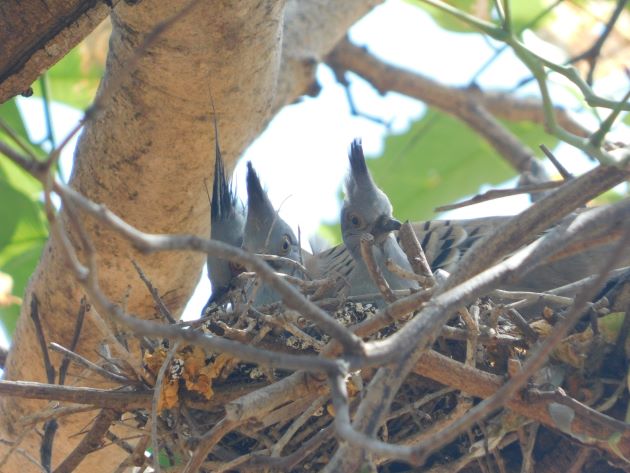 Two young and an adult Crested Pigeon in the nest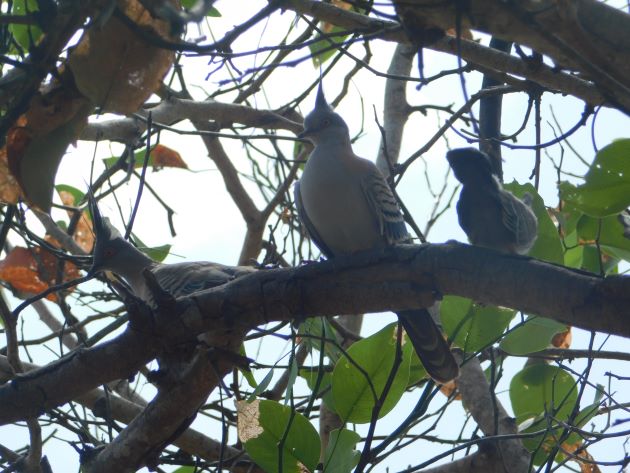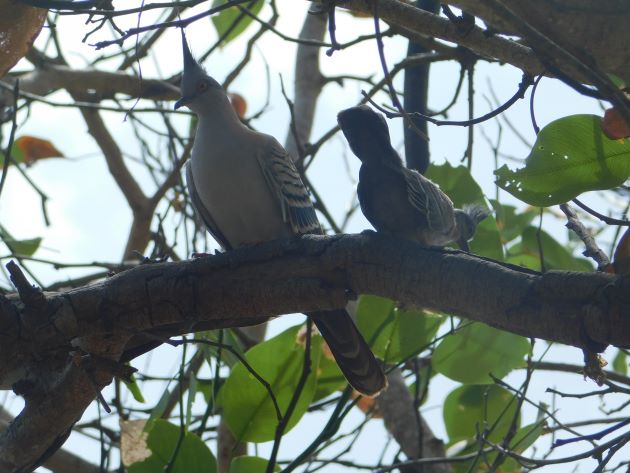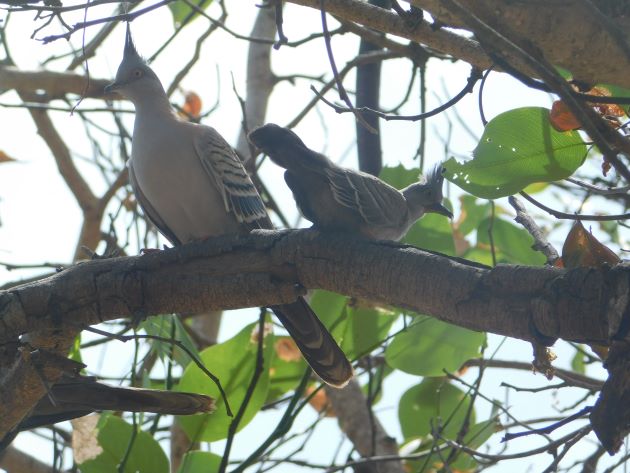 Crested Pigeons out of the nest
The adult Crested Pigeon has a much longer group of head feathers and you have to be careful when you photograph the species that you don't "chop it off" in the process! The Crested Pigeon family remained in the tree away from danger for quite some time with both parents present.
Although Crested Pigeons are quite a common bird Australia-wide you don't always find a nest, so that you are able to observe the family grow. The Crested Pigeon will breed at any time of year if the conditions are right.