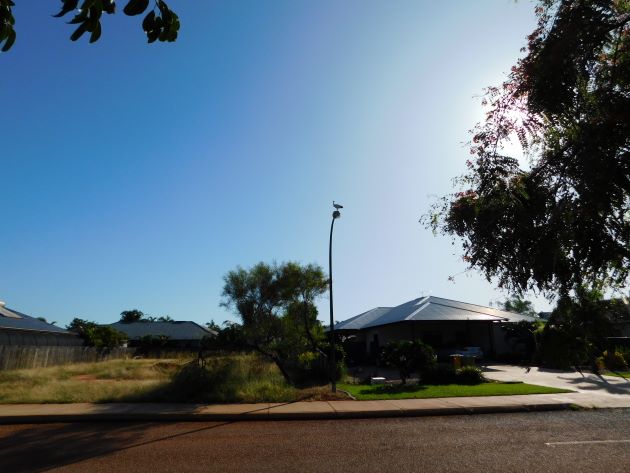 Around Broome the tallest structures are the streetlights and we have quite a variety of them. The current streetlights are gradually being replaced by more economical models as they fail, but the birds don't care. There are a wide variety of birds around Broome that use the streetlights as a perch and this week I will show you five of them. The header photo is of an Australian White Ibis perched on a streetlight amongst the houses. The Australian White Ibis has been mostly out of town in recent months, but it is starting to move back.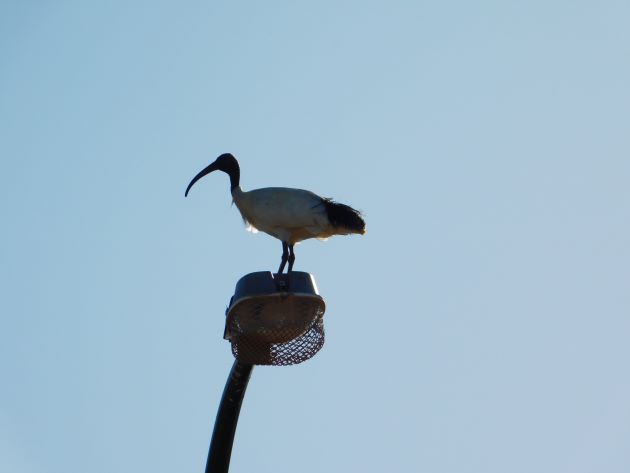 Australian White Ibis
When I first used to write for this website way back in 2010 we had Crested Pigeons in our garden on a daily basis. Nowadays we don't see Crested Pigeons in our garden very often at all, but there is a new family that have recently nested in Brolga Park. They are also taking advantage of the streetlights-a different model!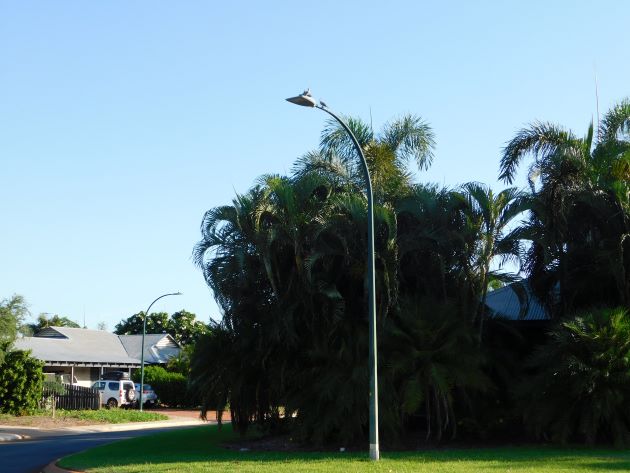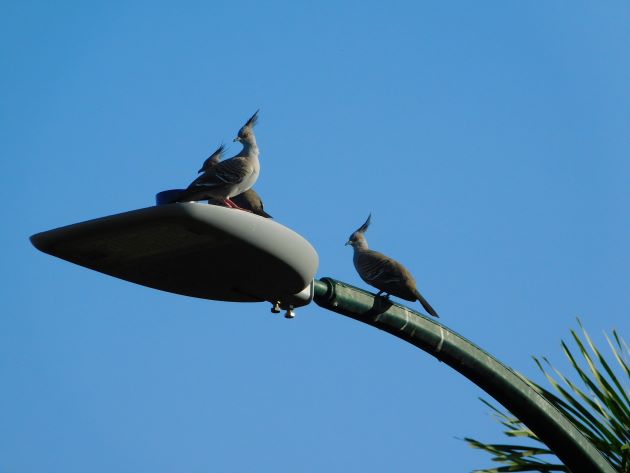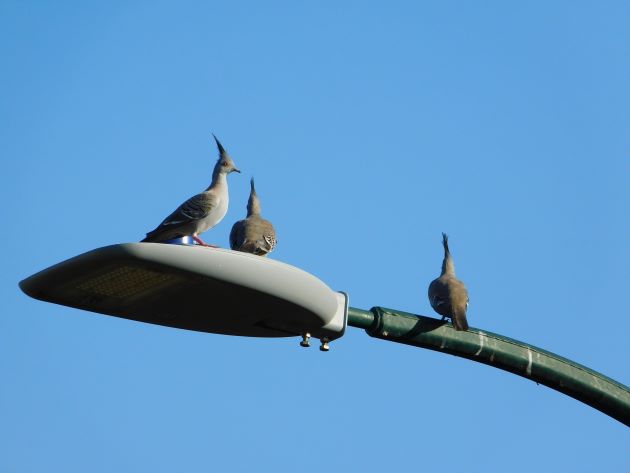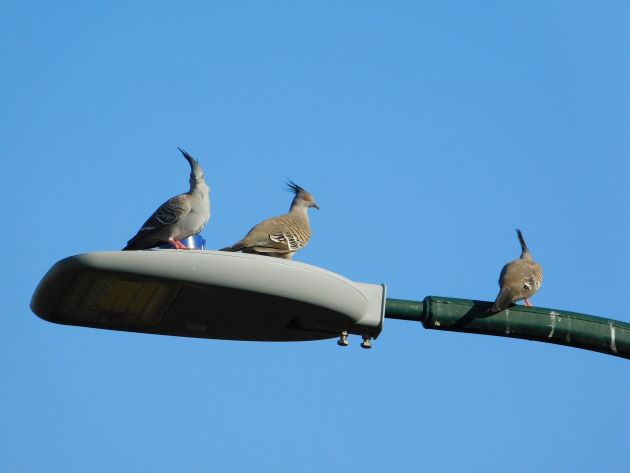 Crested Pigeons on a streetlight
At the main junction coming into town there are numerous streetlights, which offer perches and also food , because insects are attracted to the light. The area is particularly popular with both Black-faced Woodswallows and White-breasted Woodswallows, because they feed on the insects.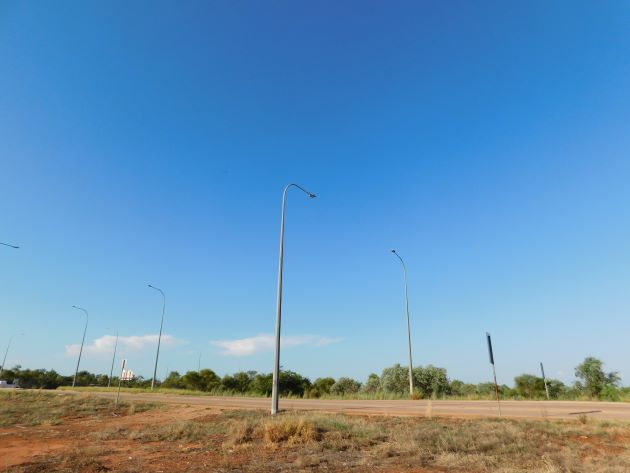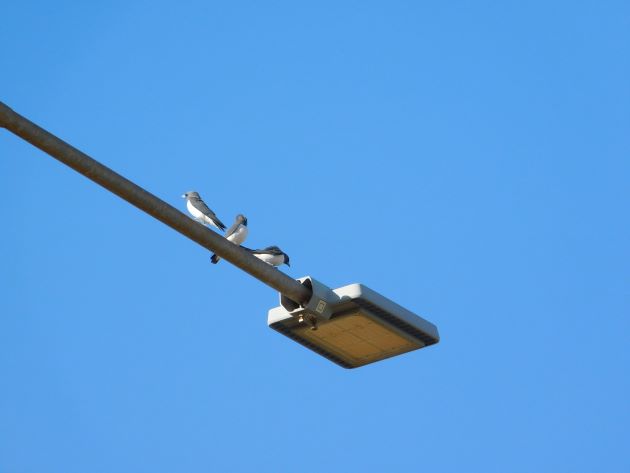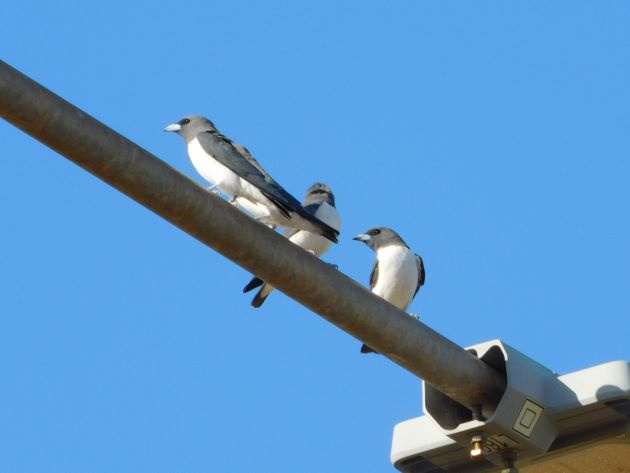 White-breasted Woodswallows on a streetlight
Our weather is starting to change and the Torresian Crows that have been silly enough to raise Channel-billed Cuckoos over recent months are now free of their responsibilities. The Channel-billed Cuckoos are heading back north and the Torresian Crows are more visible around town.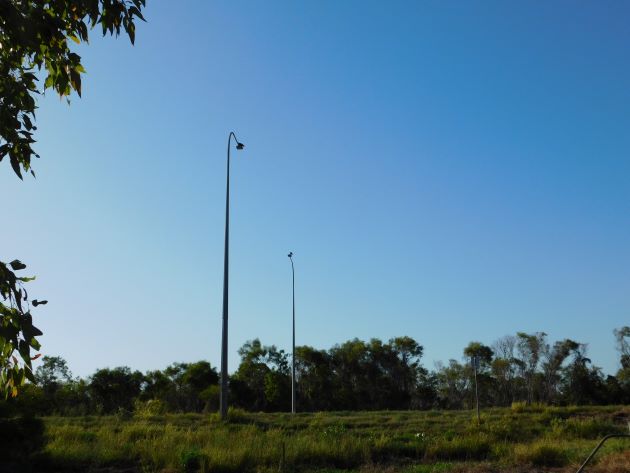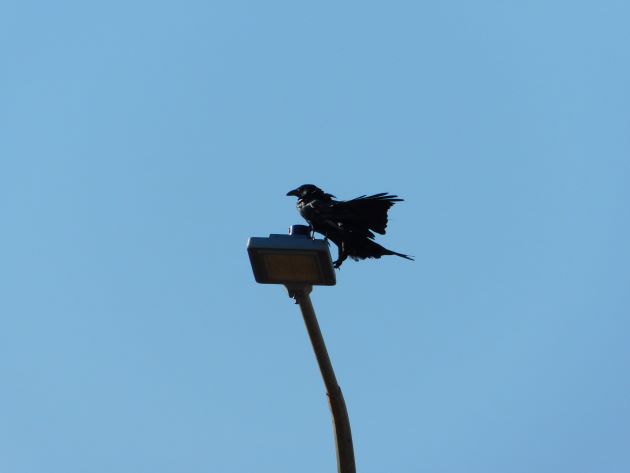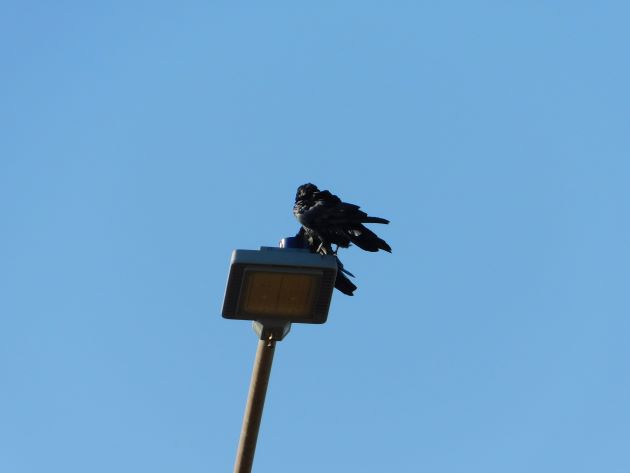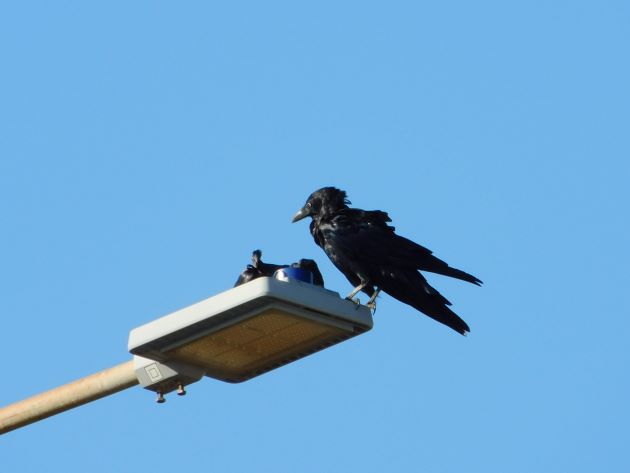 Torresian Crows on a streetlight
One other bird species that has been hanging around on streetlights recently before it heads north again is the Dollarbird. The section of bike path that runs close to the main highway has had a Dollarbird on a streetlight for a few days now and no doubt it will soon be on its way.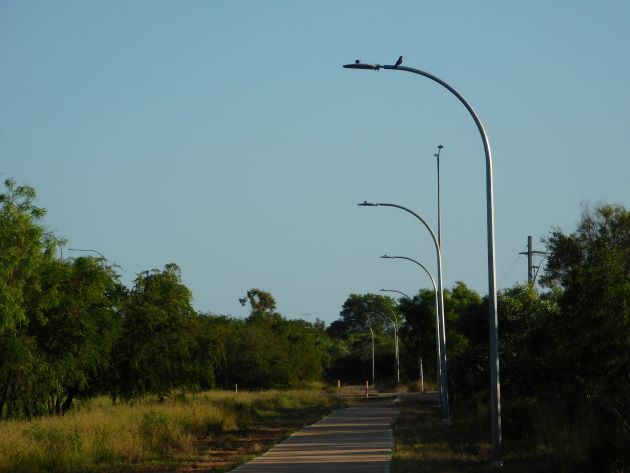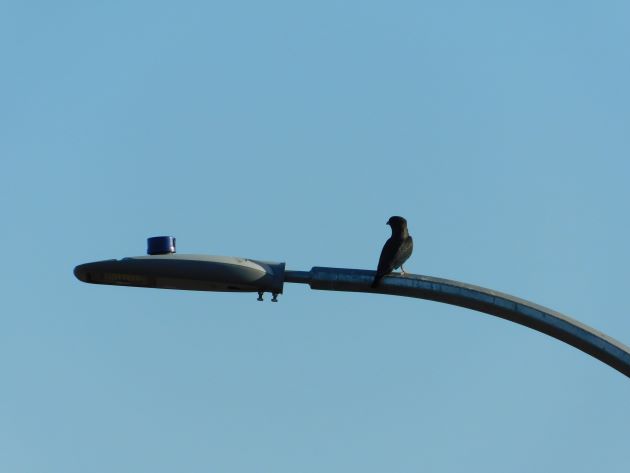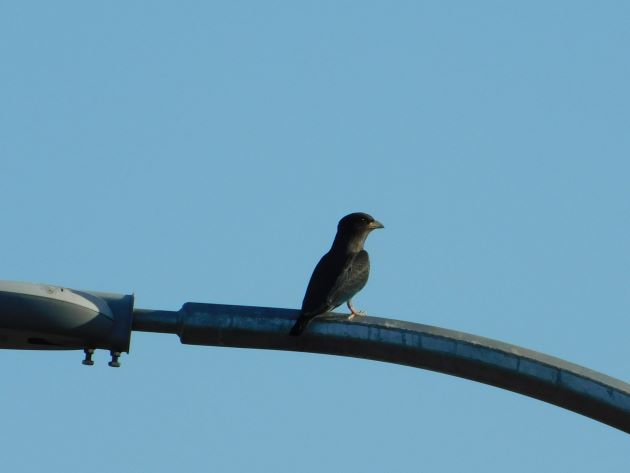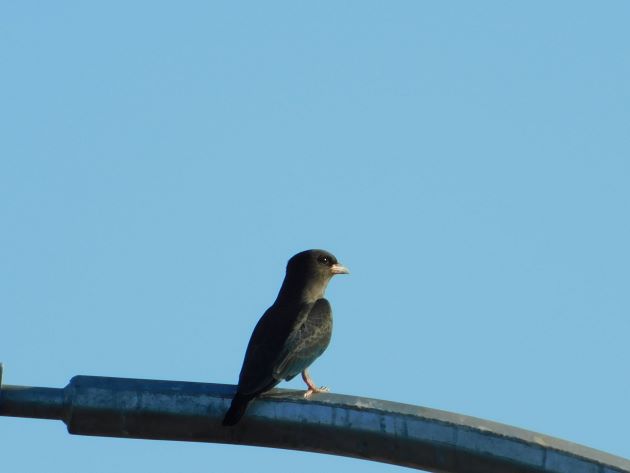 Dollarbird on a streetlight
There are quite a few other bird species that we see regularly around Broome on the streetlights. They include Brahminy Kite, Ospreys, Little Corellas, Australian Magpies, Great Bowerbird, Black-shouldered Kite and Brown Falcon.
Well, I guess I need to do another part to this post and chase down some of those species for a "Birds and streetlights" part two! At least the birds are clearly visible from a distance whether you are in a vehicle, on a bicycle or on foot.