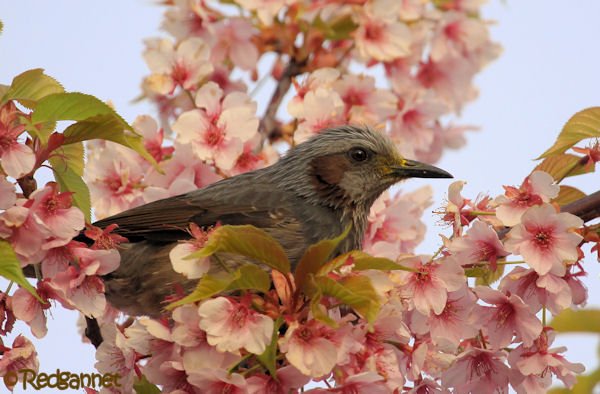 The 2020 Olympics will be held in Tokyo, Japan. Do birders and canoeists/kayakists/kayakers/kakies make good bedfellows I wonder? The new canoeing centre is still under construction at Kasairinkaikoen, so to hide my disappointment, I went birding instead.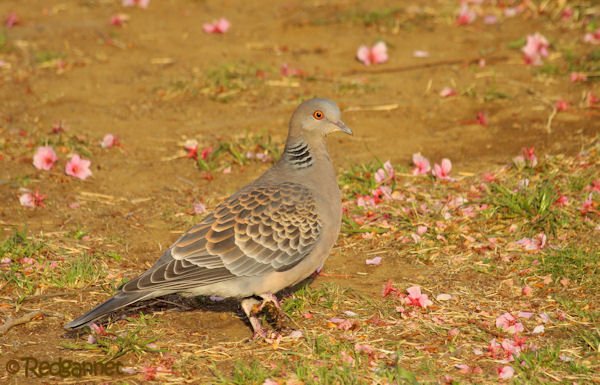 Oriental Turtle Dove
My first job was to reconnect with the common birds that one might reasonably expect to see on a flash visit to Tokyo. First amongst these is the Brown-eared Bulbul, Hypsipetes amaurotis. Many years ago, I had a beautiful sighting of one of these birds in a cherry tree during the blossom time. This delight coincided with my camera failing and I have kept an eye out for a repeat of the opportunity ever since.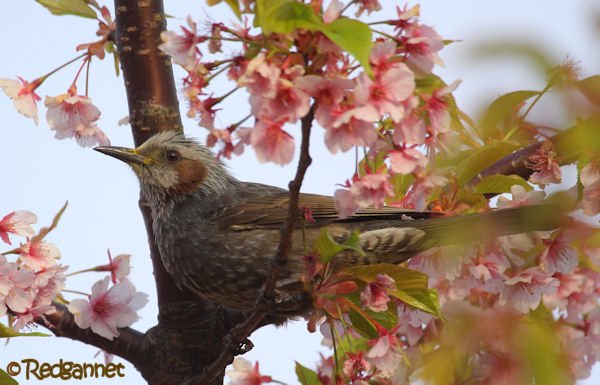 Shortly after stepping from the train, I came upon a small stand of blossoming trees (I am told that it was too early for cherry blossom and they were probably plum trees. I still think it was a cherry (he complains petulantly)). Lo and behold, a bulbul. How easy was that?
This time the camera held firm. My operation was a bit suspect with settings all over the place during the early light, but eventually, a formula was settled upon and pictures were taken.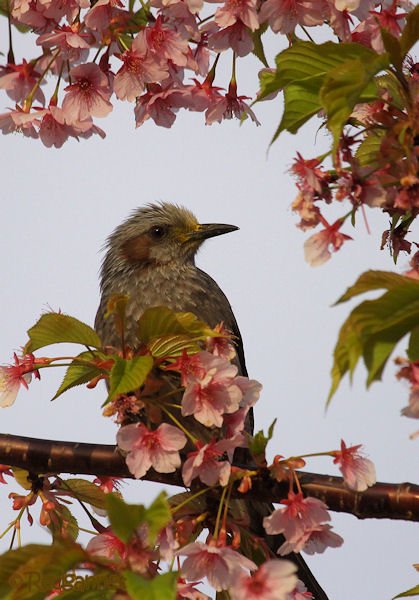 I am unsure whether the bird was seeking insects in the blossom, or was looking for the nectar from the flowers. They are known to partake of both. The pollen shows as a yellow dusting around the base of the bill, so I imagine that they are important pollenators too.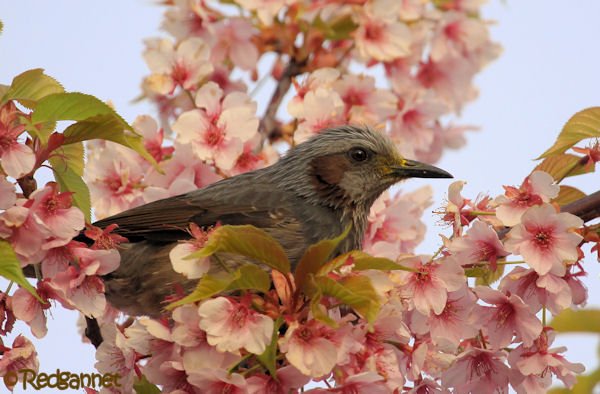 The bulbuls are abundant around Tokyo and much of Japan. Noisy and social, with a distinctive flight style, they are often amongst the first Japanese bird ticked during a vist.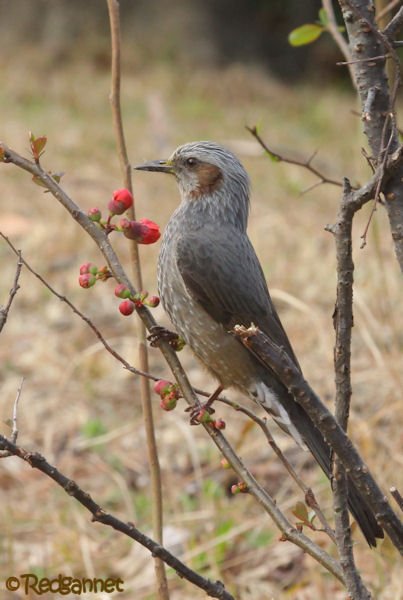 This looks like it may be quince blossom (but what do I know?).