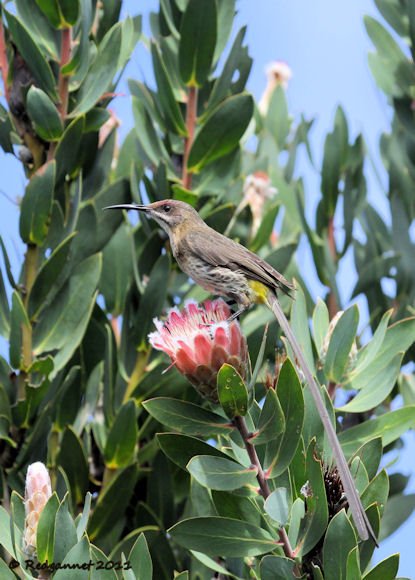 Earlier this year, Duncan wrote a charming piece about Kirstenbosch Botanic Gardens in Cape Town, South Africa. I already buy into the value of such gardens for freshly-arrived birders and know Kirstenbosch to be one of the best. On a damp, cold day in the UK, I took myself back via Duncan's post and a few old photos.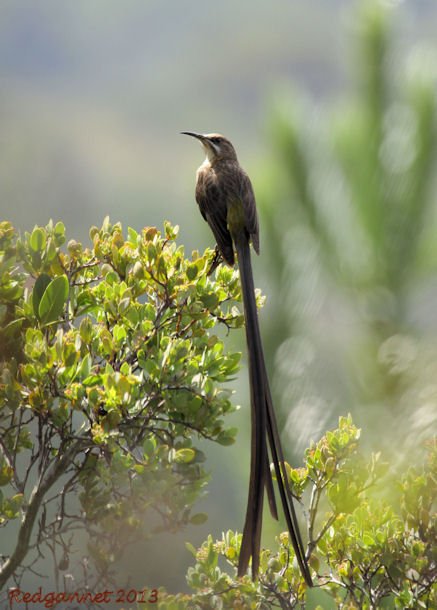 The Cape Sugarbirds can be elusive some days, yet can be seen atop the proteas singing boldly the next. Perhaps the wind blowing in from the ocean affects their moods. They carrya long tail and prefer the slender stems at the tops of bushes which get buffeted as the wind is forced up the sides of the gigantic massif. It must be difficult maintaining their dignity some days.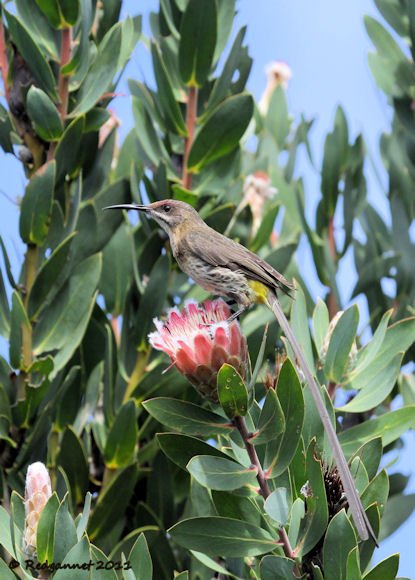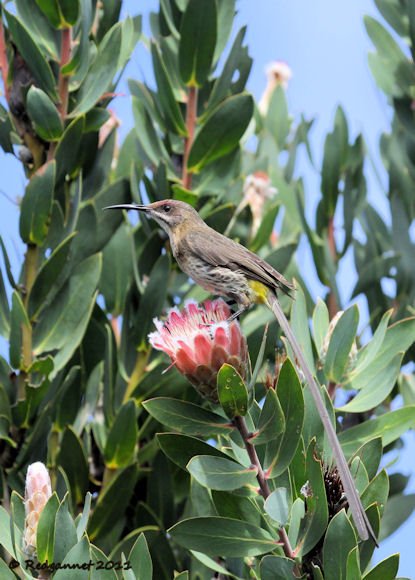 Promerops is a Southern African endemic family with the Cape Sugarbird, Promerops cafer, restricted to the very southern tip of the continent. Gurney's Sugarbird, Promerops gurneyi, distributed patchily further north, is the only other member of the family.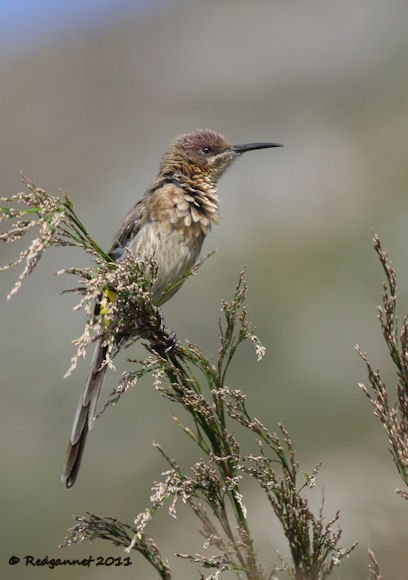 The Cape Sugarbird is very closely associated with the fynbos vegetation exclusive to the Cape region. This highly diverse but restricted family of plants is well represented in Kirstenbosch, hence the good sugarbird-viewing potential.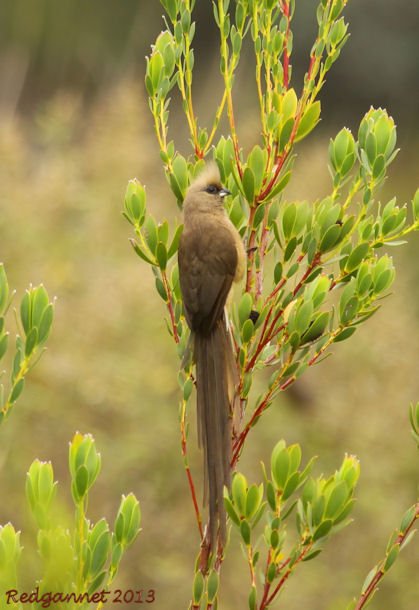 The female carries a reasonably long tail, but the male has a very showy endpiece. Beware of the Speckled Mousebird which is similar in size, but has a much smaller bill. The Malachite Sunbird has a similar silhouette, but is much smaller.