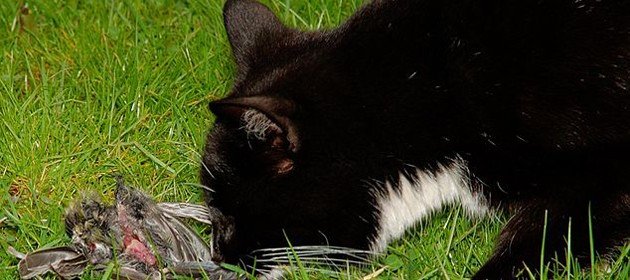 From the American Bird Conservancy:
The mayor of Albuquerque and the director of the city's animal welfare department have been named in a lawsuit alleging that the officials have committed animal cruelty by allowing certain illegal and improper animal management practices to occur related to abandonment of stray cats.

The lawsuit was filed with the state of New Mexico, county of Bernalillo, Second Judicial District Court by attorney A. Blair Dunn on behalf of Marcy Britton, a resident of Albuquerque.

The lawsuit alleges that the City of Albuquerque partnered with animal advocate groups to implement a Trap, Neuter, Return (TNR) program in which stray or feral cats are trapped, sterilized, vaccinated, and then abandoned at the location at which they were trapped. Britton's lawsuit claims that the abandonment constitutes cruelty to animals as defined specifically by Albuquerque ordinances and state law. The suit says that animal groups are paid by the city for their actions and that the abandonment of the animals takes place regardless of whether there is food or shelter available.
Three cheers for Marcy Britton! Here's hoping she is successful and a major American city stops the pointless deaths of wild animals at the claws and teeth of cats that do not deserve to be abandoned to the outdoors, which clearly shortens their lives and presents a menace to public health.
And if you want to take a moment to donate a few dollars to the American Bird Conservancy's Cats Indoors program that would be absolutely awesome. They do great work!