The video above showing the pair bonding and precopulatory behavior of the Northern Shoveler (Anas clypeata) was shot from the photography bind at Colusa National Wildlife Refuge, one of the refuges of the Sacramento National Wildlife Refuge Complex in Northern California.
The head dip and up-end and the wing flap displays are courtship and bonding behaviors whereas the head pumping display you see in the video is considered a precopulatory behavior. January is the premiere month to observe these behaviors in Northern Shovelers1.

One of the coolest things about Northern Shovelers are their feeding habits. They are dabbling ducks which feed by upending and, you guessed it, dabbling. Unlike most other dabbling ducks however, the Northern Shovelers strain aquatic vegetation, plankton, and tiny invertebrates through the comb-like edges of their shovel-shaped bill. You can see these comb-like structures called lamellae in this photo of the drake (click on photos for full sized images).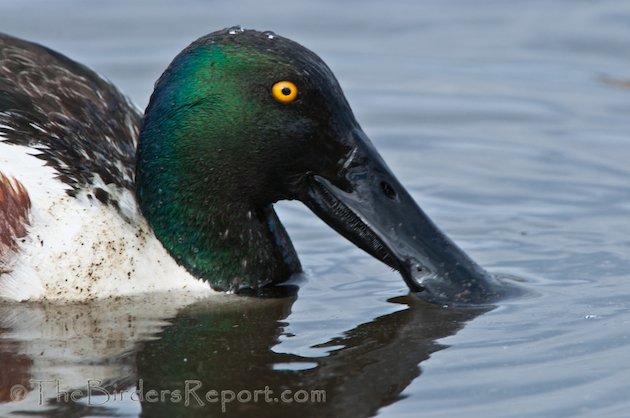 This video, also shot at Colusa NWR, displays both the upending foraging technique and the way these ducks work together to bring food to the surface by swimming rapidly in a circle while swinging their bills side to side.
Not to be outdone by the drake, here is a close up of the female Northern Shoveler in all her radiance.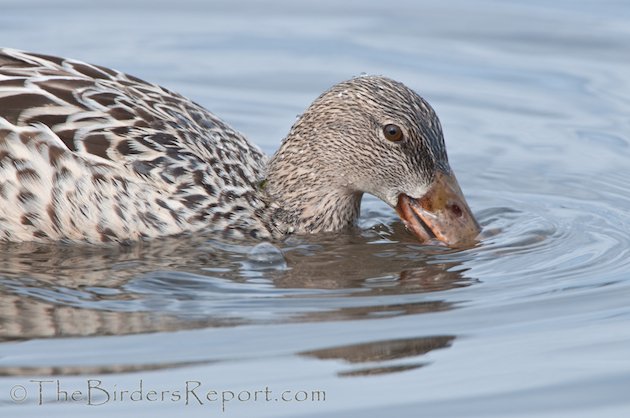 The other main foraging technique employed by the Northern Shoveler using that rather large spatulate bill is filtering the open water surface as they swim, seen in this video filmed at Sacramento NWR.
Northern Shovelers forage mostly during the day, but also at night, especially during the full moon1.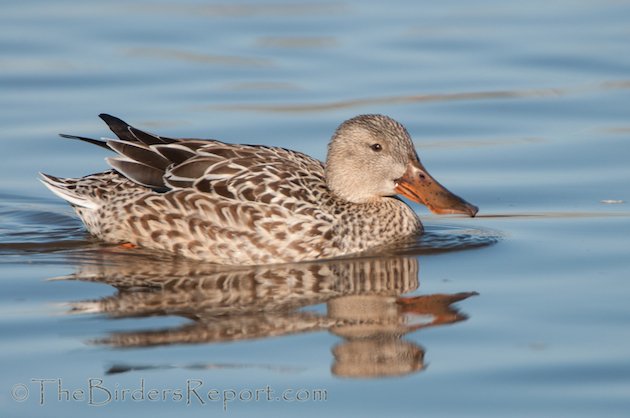 They are one of my favorite ducks to watch and some of the best places to observe their behavior is on our National Wildlife Refuges.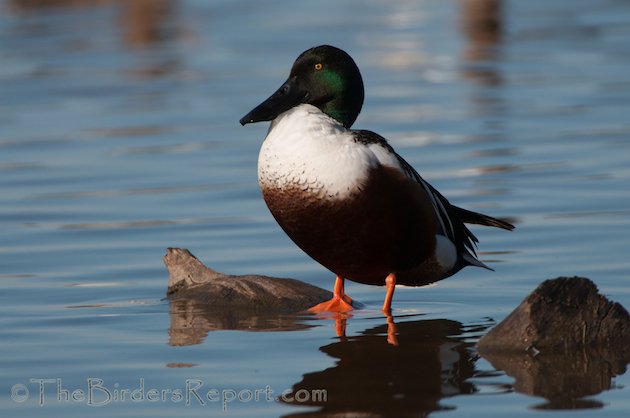 If you are a wildlife photographer, many of our refuges have photo blinds that can be reserved to capture wildlife undisturbed in their natural habitats.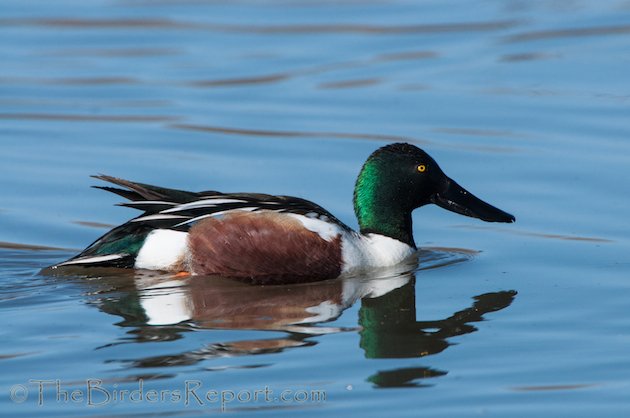 The US Fish and Wildlife Service has an interactive Refuge Locator Map that you can click on which will take you to a state map showing the refuges in that state. Clicking on the name of the refuge takes you to the updated website for that particular refuge giving you all the particulars. Each refuge website has a "Visit" tab on the navigation bar and a "Plan Your Visit" sub-menu describing their amenities like auto tours and photography blinds.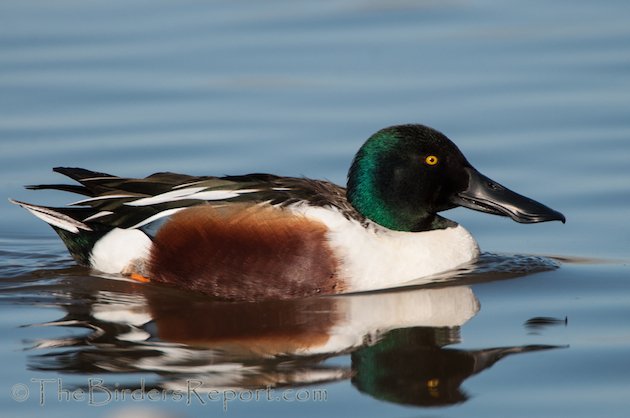 Do you enjoy National Wildlife Refuges? Would you support a Wildlife Conservation Stamp to invigorate the world's largest network of protected areas dedicated to wildlife conservation? For more than a century, the refuge system has been integral to bringing species such as the whooping crane back from the brink of extinction. Each year, tens of millions of people visit and enjoy national wildlife refuges in every U.S. state and territory, infusing nearly $1.74 billion into local economies and creating more than 32,500 U.S. jobs2.
We are looking for bird enthusiasts, photographers, bloggers, biologists, hikers, conservationists, wildlife rehabilitators, scientists, teachers, artists and anyone else with a common passion and concern for our nation's wildlife and wild habitats to join us in encouraging our legislators to create an alternative to the Duck Stamp for non-consumptive users of the wildlife refuge system.

If this sounds like a great idea to you, providing a consistent source of income for our refuges, separate but parallel to the current Federal Duck Stamp program, please check out the Wildlife Conservation Stamp website and contact us to find out what you can do to help make it a reality.
References: 1Birds of North America Online, 2Defenders of Wildlife