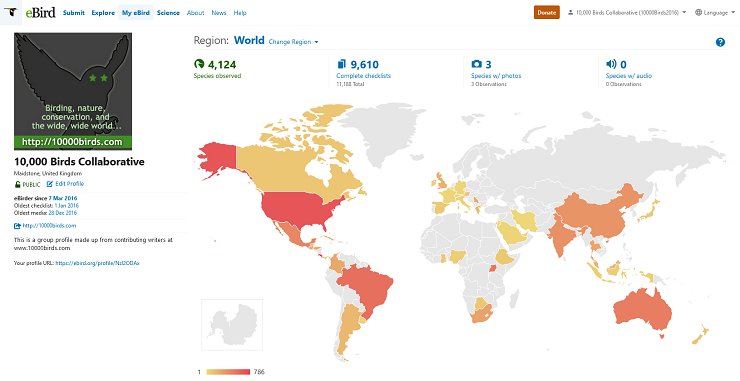 During the second quarter of 2022 (April, May, and June), the Collaborative submitted 581 checklists from 7 countries (China, Costa Rica, Mexico, Trinidad and Tobago, Saint Lucia, the United Kingdom, and the United States).
The 2022 year list is up to 1,124 species.
The life rises by 11, to 4,124 species:
* * *
The Collaborative has not eBirded Greenland, but not may people have. Only 279 birders have submitted fewer than 1,400 checklists, and those checklists include 78 species. That said, there are 106 hotpots. However some of those hotspots (e.g., Inugsuarmiut Fjord) have no checklists, likely making them literally and figuratively some of the coldest hotpots on eBird.

* * *
Note that the Collaborative List will now be updated quarterly rather than monthly. Please adjust your calendars accordingly.
Good Birding!