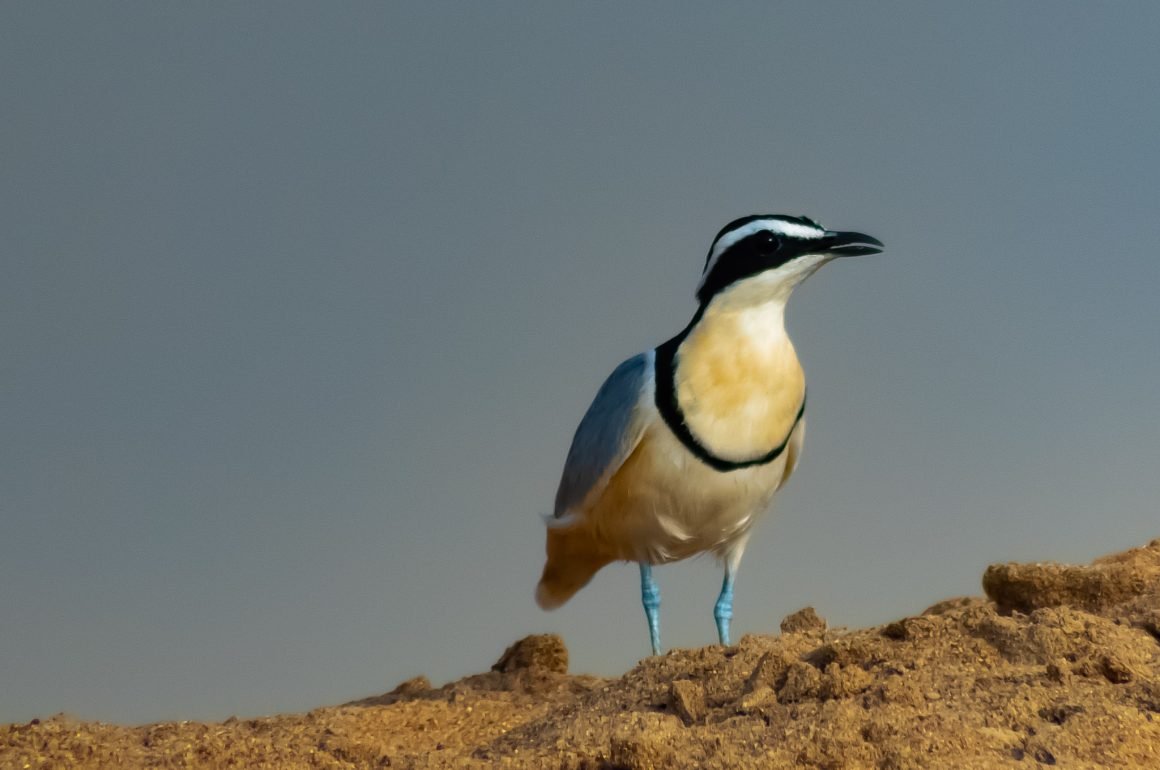 10,000 Birds is running a series of articles by and about tour guides, tour companies, eco-lodges, and other birding travel organizations. We want to help the birding tourism industry come back strong from the COVID pandemic. Please consider using the services described in this post or any of the other posts we are sharing this February.
My name is Kalu Afasi, I am a birding guide from Ghana, a country in West Africa. Before I started birding and guiding I was a professional footballer. Many people express their surprise at how a footballer can become a birding guide. However, I like to think that playing football is the best possible preparation for becoming a very good bird guide! During my first years of birding, it was a battle between birdwatching and playing football, but I am glad that birding ultimately won! Since that time I have guided innumerable tours, as a freelance guide as well as for birdwatching companies. In the more recent past, I have founded my own company, MALIMBE TOURS, also known as GHANA BIRD TOURS. You can read about us and about what we have to offer on our website: www.malimbetours.com. I chose the name Malimbe Tours because the first bird I ever set eyes on through a pair of binoculars was one of our dazzling malimbe species. It was a fantastic experience.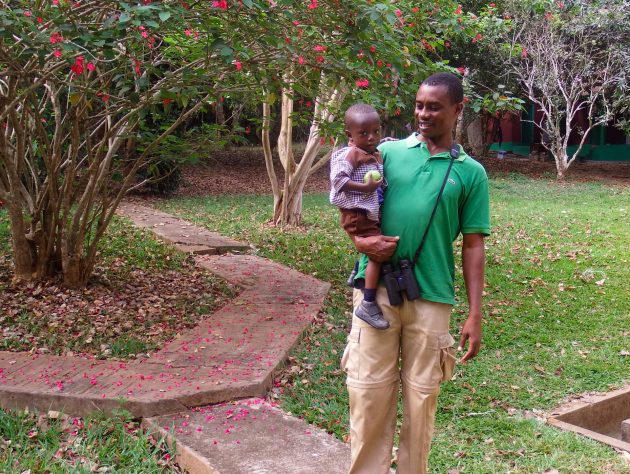 With over seventeen years of experience studying birds and guiding all over Ghana, I am one of the most experienced active birding guides in Ghana today. I have trained young guides and have also discovered new and important birding sites that are now actively enjoyed by birders from all over the world. I regularly apply my expertise in aid of bird conservation in Ghana. Malimbe Tours provides the most affordable birding tours in Ghana, even though we always use comfortable and clean lodgings. In fact, we regularly find ourselves sharing hotels with some of the big companies!
With 754 bird species currently on the national list, Ghana is without a doubt the best destination in West Africa. The accessibility and the friendliness of the people make the country even more of an attractive destination. Ghana has some of the best and most famous birding sites in West Africa, such as the Kakum canopy walkway at Kakum forest, Ankasa forest, Nsuta forest, Bobiri forest, Nyame Bekyere forest, Atewa forest, Kalakpa forest and the Mole National Park in the north. In addition to these well-known jewels of bird diversity, such places as Sakumono Lagoon and the salt pans on the seashore will ensure that your visit to Ghana will leave you with a long and diverse list of birds.
Since the rediscovery of the iconic Picathartes, White-necked Rockfowl, Ghana has become the leading birding destination in Africa. You will simply be dazzled by the ease of connecting with the mythical Picathartes, as well as with many other sought-after species like the Egyptian Plover, Hartlaub's Duck, the big hornbills, owls, and many other birds that are difficult to see elsewhere. No matter what the number of days is that you wish to spend birding in Ghana, we have the itinerary that will serve the purpose and leave you with unforgettable memories. Come discover Ghana with us!