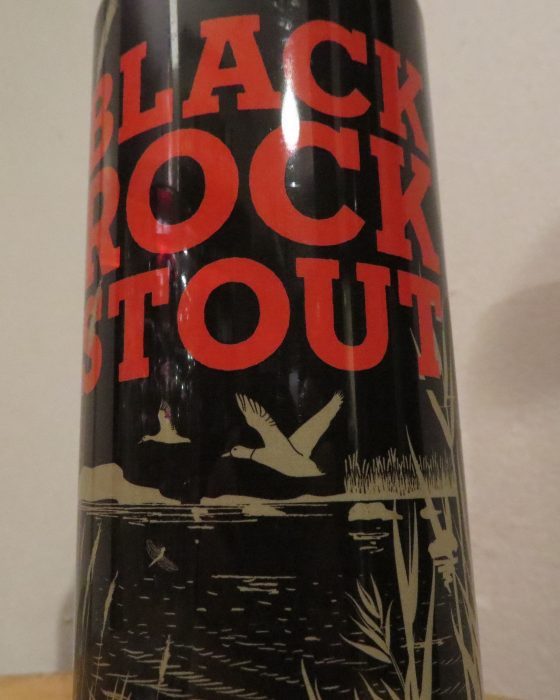 The northeast United States has been enduring what has seemed like an eternal winter this year, with day after day of unseasonably cool temperatures and even a few April snow showers here in Albany, New York. In writing my last few reviews – one of a rather warming Irish whisky, and another of the world's most famous stout – I really was hopeful that I was bidding a fitting farewell to this unwelcome lingering winter for good. But the latest forecast calls for yet another influx of Arctic air to our area this weekend – with a chance of freezing rain and sleet, no less. As much as I'm ready to move on to warmer weather and lighter beers – not to mention spring migration – it looks like we're in for a few more days of perfect stout-drinking weather. Preferably as a reward for braving the elements in search of birds.
While I really do hope this is my last stout review until the return of appropriately cool weather this fall, I recently found a great New York stout to tide me over in this chilly weather until I see my first wood-warbler of the year – which I'm hoping should be any day now. And I solemnly promise to hold off on more stout reviews until the latter half of southbound shorebird migration, at the very least.
Black Rock Stout is a foreign extra stout brewed by Crossroads Brewing Company of Athens, New York, a small village on the Hudson just a bit downriver from Albany in Greene County. The beer takes its name from Black Rock, a riverside area of Athens that was once an important Native American ceremonial site. Admittedly, the only real avian association with this beer is a pair of presumed Mallards taking flight from the reeds in the boldly etched can artwork. But it's a great image for the time of year as waterfowl migration trickles along in the face of unfavorable winds and oddly frigid air, even as we're nearly halfway through April.
Foreign extra stout isn't the best-known member of the stout family – the "foreign" designation derives from its origins as a stronger export product – and it's often overshadowed by its many dark cousins: the classic Irish dry stout, sweet varieties like milk, oatmeal, and chocolate stouts, and bold, boozy, and hoppy Russian imperial and American-style stouts. But more than any of these, foreign extra stout exemplifies an unadulterated "stoutness": a robust expression of roasted grain untampered by heavy hopping, barrel aging, or sweet and smooth additives. An excellent example of the style, Black Rock Stout provides plenty of flavor that's truly noteworthy in the absence of such special ingredients and brewing techniques.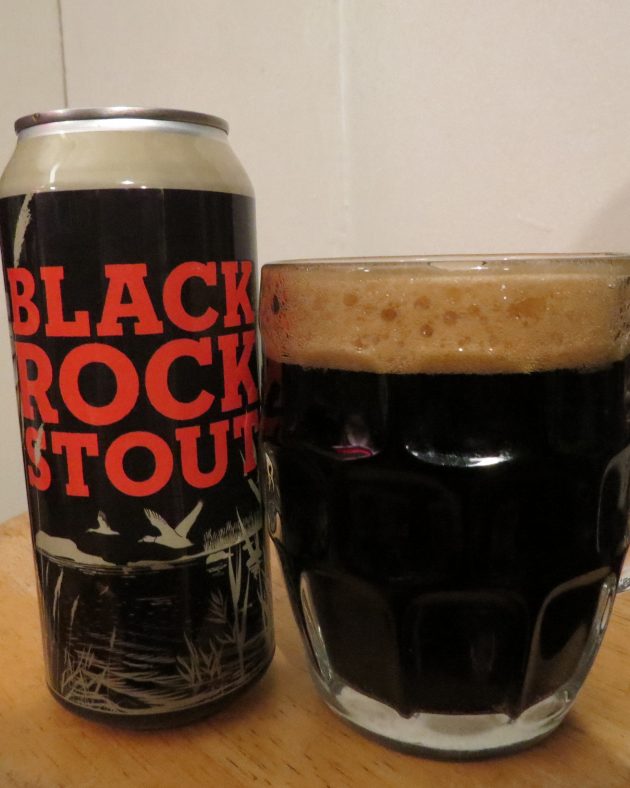 Naturally, this stout is as dark as the rock it's named for, topped with a rich and thick tawny head. The aroma is striking: underneath the expected fragrance of roasted barley is a sweet, earthy nuttiness strongly redolent of black walnuts, with a musty, cedar-like dose of hops. Robust chocolate, espresso, and molasses flavors come through in the palate, with a hint of dried cherries and licorice in the finish. Black Rock Stout is a well-crafted showcase for deeply-roasted grain – certainly on the dry side for a stout, but one that deftly combines richness with restraint. And at a very warming 6.8% alcohol by volume, it's substantial enough for winter drinking – whenever that season happens to be taking place.
Good birding and happy drinking!
________________________________________________________________________________
Crossroads Brewing Company: Black Rock Stout





Four out of five feathers (Excellent).