It's the eve of a holiday weekend here in New York, with the long Labor Day weekend traditionally marking the end of summer for most Americans. It's time to put away to that white summer clothing and seersucker duds before heading back to work and school. And for wine fans, it means drinking up the last of the summer's rose before chillier autumn weather arrives and we move on to heartier selections.
I'm traveling this holiday weekend both to visit family and – I hope – to work on Pennsylvania state list, so I'm a bit short on time for a proper story on this week's wine. Luckily, Domaine de la Mordorée, the extraordinary estate in the famed Southern Rhône Valley of France responsible for this week's feature makes an entire range of well-regarded wines. I'd like to get my hands on another one of their bottles soon – perhaps their Châteauneuf-du-Pape – to give the winery and its fantastic Eurasian Woodcock (Scolopax rusticola) mascot their proper due in a future installment of Birds and Booze. So, with that promise made, let's look at their 2018 "La Dame Rousse", a gorgeous rosé from Tavel, an Appellation d'Origine Contrôlée on the west side of the Rhône, just north of Avignon.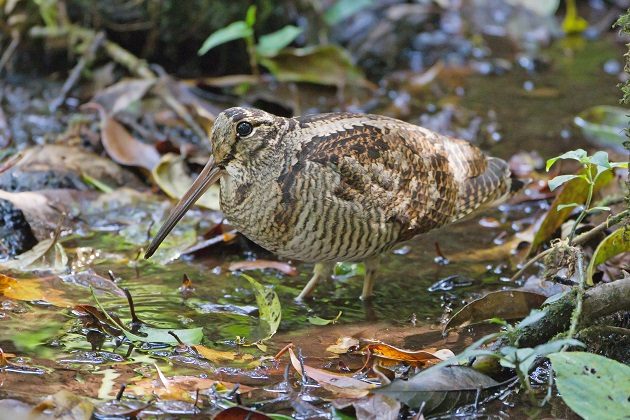 While many rosés can be almost insipidly pale, the lustrous "La Dame Rousse" ("the redheaded lady") sports a darker shade of rose, an orangey pink tinged with shimmering auburn that makes this wine a real beauty to behold. Made with a blend of traditional Rhône Valley varietals (60 percent Grenache, with the remainder equal parts Cinsault and Syrah), the 2018 "La Dame Rousse" offers a dazzlingly floral aromas of bubblegum, cherry lozenges, and violet pastilles over a ripe bouquet of cantaloupe, stone fruits, and blood orange. With its palate of tart blackberries, redcurrant, and soft plum, "La Dame Rousse" is lusher and rounder than most rosés, but with a refreshing crispness and stony minerality in the finish, it retains the essential drinkability of a great summer wine.
And finally, if you find a bottle of "La Dame Rousse" and don't get around to drinking it before Labor Day or the autumn equinox or however you mark the end of summer, fear not: unlike most rosés, wines from Tavel are noted for improving with some time in the cellar.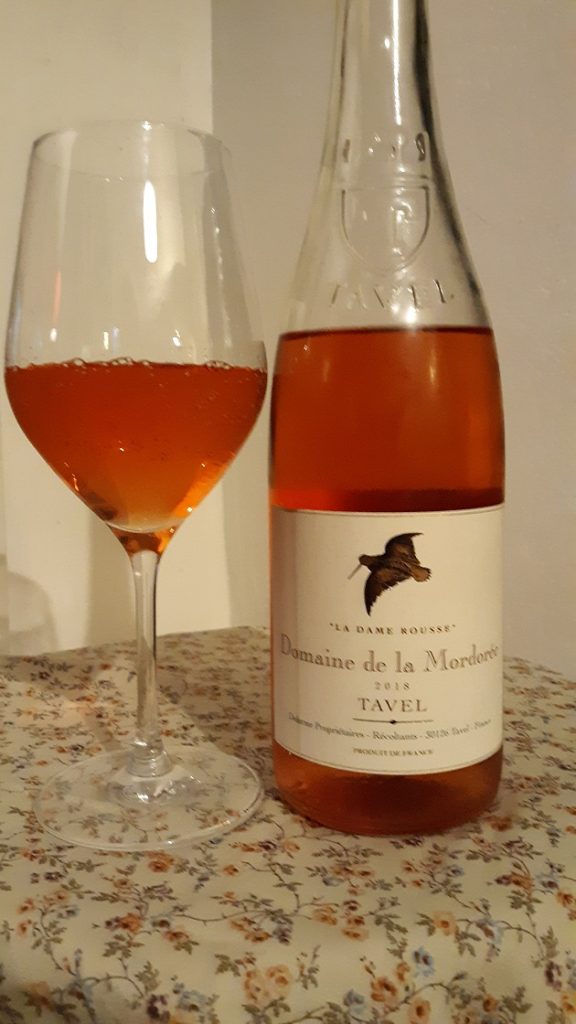 Good birding and happy drinking!
---
Domaine de la Mordorée "La Dame Rousse" Tavel (2018)





Four out of five feathers (Excellent).