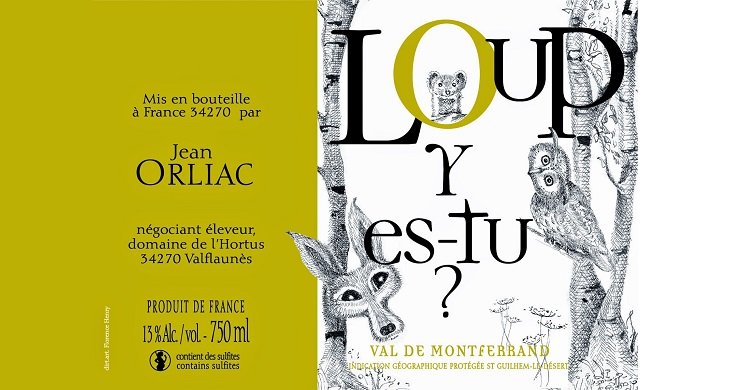 Usually when I think of unseasonably mild autumn weather, I picture a last gasp of summer manifesting itself with an early fall heat wave in September, or maybe a stretch of warmer weather in October before Hallowe'en. But here in eastern upstate New York, as we near the end of the first week of November, we're a few days into a nearly balmy spell of clement temperatures that's forecasted to last into early next week. The highs for the next few days are supposed to be in the upper 60s.
So, weatherwise, it's evidently not too late to finish up any lighter white wines I didn't get around to drinking over the summer. One of these is Le Loup y es-tu?, a refreshing and affordable French white blend from Domaine de l'Hortus in Valflaunès. The winery is located in the heart of Pic St. Loup, a newer French appellation in the Languedoc-Roussillon region. For Le Loup y es-tu?, the winery purchases grapes – a blend of 60 percent Sauvignon Blanc and 40 percent Muscat – grown just outside of the official Pic St. Loup appellation. I suppose that explains the question posed by Le Loup y es-tu?, which means "Wolf, where are you?". It's also the title of a famous old French children's song. In the song, the children decide to wander the woods while the wolf is not there, all the while asking it questions out loud as they walk, in the hopes that the wolf will announce its presence in time for them to flee to safety. The wolf begins to answer that it's putting on various articles of its attire, one item at a time, in response to each of the children's refrains. In the end, the wolf appears, fully dressed and armed (with a gun, apparently), and the children run away screaming Sauvons nous! ("Save us!").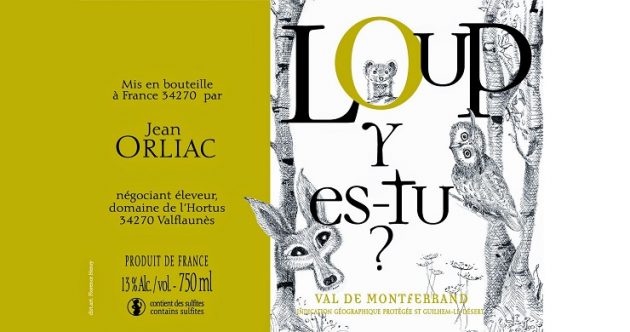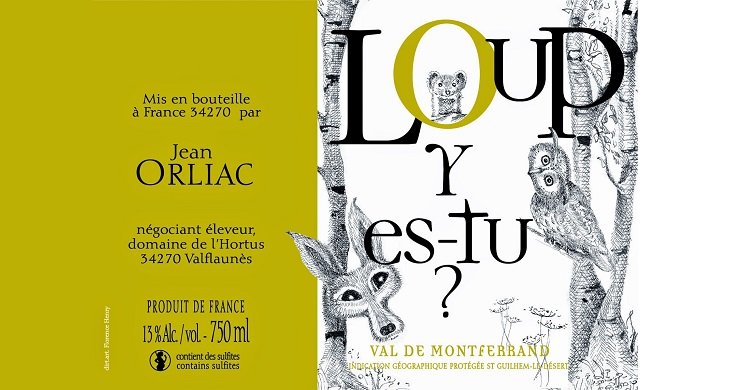 At any rate, I picked up a few bottles over the summer on account of its very low price and, of course, the label, which features not only the titular wolf, but an owl and some sort of blackbird or corvid as extras in this woodland tale. I figured those made it good enough for a quick Birds and Booze post. While Le Loup y es-tu? is obviously made as a reasonably priced white blend for summer sipping – and I enjoyed it in that role earlier this year – the wacky warm weather we're having now in November inspired me to open the final bottle I had left over. And this 2018 vintage was still very enjoyable. The nose presents a refreshing summery bouquet of peach, melon, kiwi, and white flowers, while the palate is full of crisp stone fruit and citrus flavors, ending with a finish that balances acidity and minerality.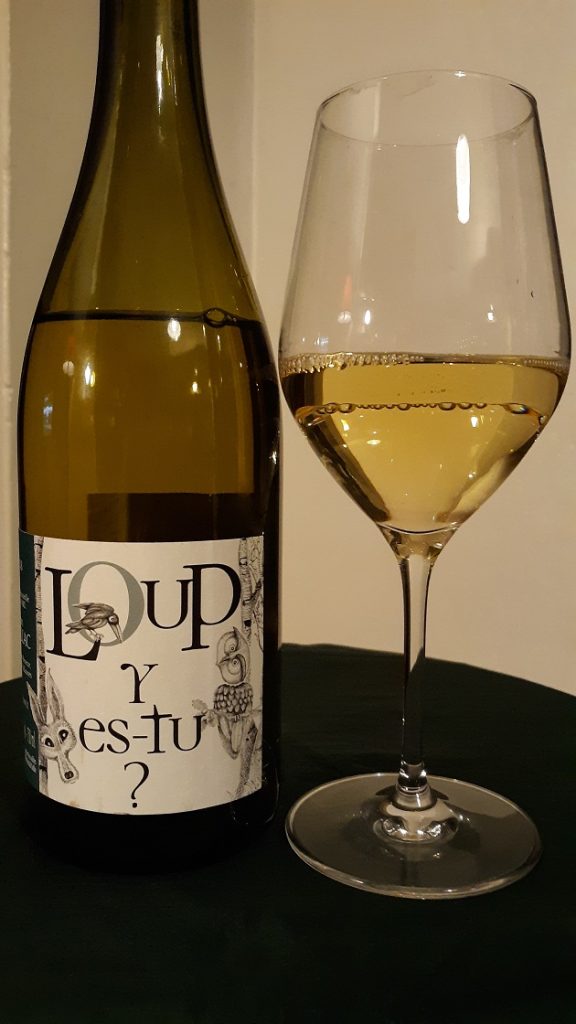 So, while it may not be the perfect wine for a typical fall, a nice, summery white like Le Loup y es-tu? can still hit the spot well into the season, depending on the weather. I just hope the weather in another month steers us to more seasonal selections – but with the year we're having, who knows?
Good birding and happy drinking!
---
Domaine de l'Hortus: "Le Loup y es-tu?" Blanc (2018)





Three out of five stars (Good).