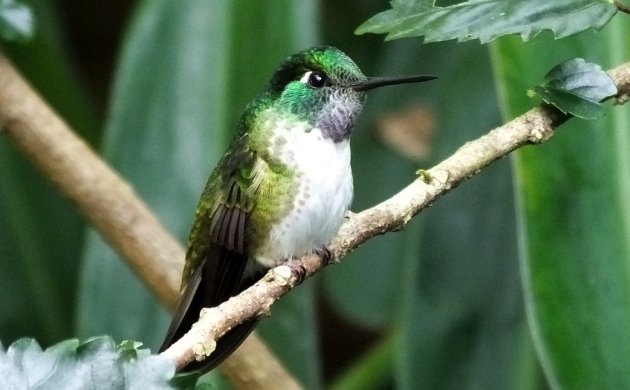 Back in March, back when the world realized that a pandemic was happening and that it was spreading with tenacious unconscious determination, Costa Rica closed its borders. The abrupt move helped slow the number of cases for some time, helped give the country's health system a chance at staying ahead of being overwhelmed but it couldn't keep the virus at bay forever. Nevertheless, given the vital role that tourism plays in the local economy, Costa Rica stuck with plans to slowly reopen. At first, the nation only opened to countries in Europe and Canada. This was eventually followed by certain states, and as of November 1st, Costa Rica has opened borders to the same countries as in pre-pandemic times.
This means that yes, you can visit Costa Rica, you can come here for birding BUT you can't just get on a plane and show up. As long as they meet these two requirements, birders can come on down and contemplate the gorget colors of Volcano Hummingbirds and look for hundreds of tropical bird species: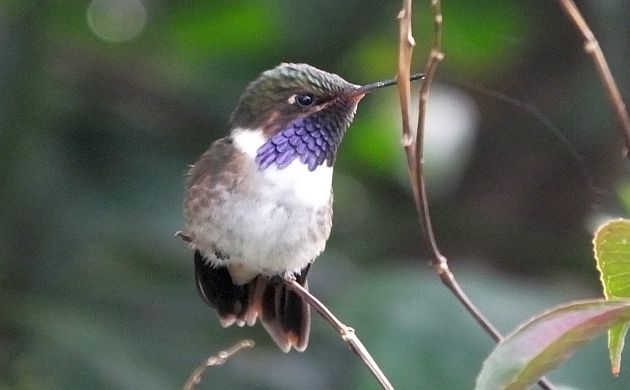 Visitors need to fill out an official health form.
Visitors need to provide proof of health insurance approved by Costa Rica's Ministry of Health. This is from the site for the Embassy of Costa Rica in Washington D.C. : "For international insurance policies, tourists must request a certification from their insurance company, issued in English or Spanish, verifying at least the following three conditions:

Effectiveness of the policy during the visit to Costa Rica.
Guaranteed coverage of medical expenses in the event of becoming ill with the pandemic COVID-19 virus while in Costa Rica, for at least USD $50,000 (fifty thousand United States Dollars).
Minimum coverage of USD $2,000 for lodging expenses issued as a result of the pandemic."
The reason Costa Rica is careful about requiring insurance like so is because the country does not want to, cannot risk, using scarce health resources to treat tourists for free. If you get sick in Costa Rica, you can bet that you will get healthcare but if you go the public route (there are also some private clinics and hospitals), the government wants to make sure it will be properly reimbursed. If not, they may run the risk of running low on supplies or using precious funds that were designated for the care of citizens who paid into the system.
As far as requirements for entering Costa Rica, one thing that is no longer needed is proof of a negative PCR COVID-19 test. This is no longer required!
The Birding
Now that we know that a birder can visit Costa Rica (as long as your country allows you to travel), what about the birding? Is it any different, is it limited? In general, the birding is just as exciting in Costa Rica as it was before the pandemic. The same fantastic mixed flocks of tanagers are possible, the same suite of highland and south Pacific endemics are here, and three species of mountain-gems are waiting to be seen (along with 40 plus other hummingbirds).
Purple-throated Mountain-Gem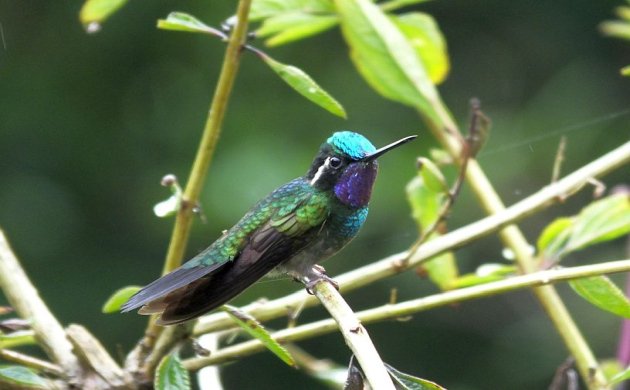 White-throated Mountain-Gem
White-bellied Mountain-Gem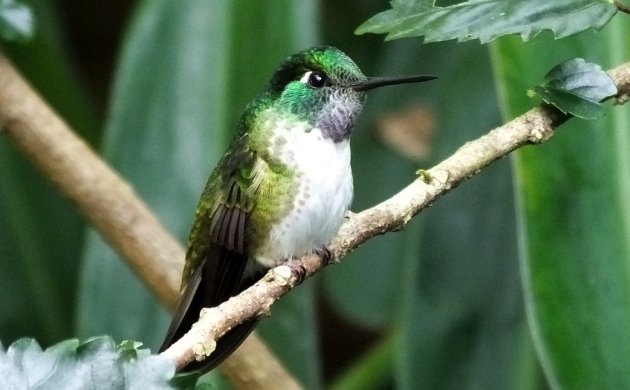 Although some national parks might not be open and a few places might still be closed, it looks like the majority of tourism-related places are open including most hotels, restaurants, and rental car agencies. The only difference is that they are following strict protocols about wearing masks, social distancing, hand washing, and other measures.
Basically, the birding is just as fantastic, you just end up seeing fewer people while birding. As a tourist, a birder can also travel wherever they please. Maybe not at night but it's never fun to drive on dark, misty, rainy roads where the lack of illumination ensures at least one encounter with car crunching holes in any case.
But is It Safe?
The biggest question on all of our minds, I think the answer depends on how careful you are while traveling. As long as everyone wears a mask, because of the air filter systems on modern planes, it looks like there is probably a low chance of getting sick from plane rides. I would be more worried about airports but risk there can be lowered by wearing a mask and being careful about hand washing and social distancing. But don't take my word for it, check out the CDC guidelines.
Once in Costa Rica, most places (at least the ones I have seen) are following strict protocols set up by the health ministry. If businesses break rules about wearing masks and capacity, they run the real risk of being shut down. Masks are required in enclosed public places and I even see a good number of people wearing masks in open outdoor situations. I also see taxi drivers with masks, I would certainly not enter a cab if a driver was not wearing one.
Since birding takes place in the outdoors and away from other people, as with other places, it's one of the safest things one could do during a pandemic. But, if you would rather wait to travel to Costa Rica, spectacular macaws and other species will still be here, both
the Scarlet Macaw, and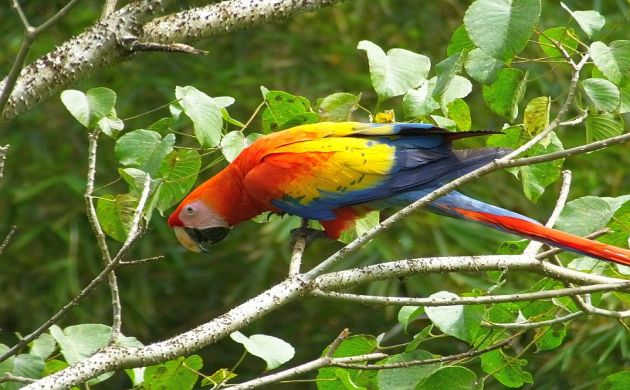 the Great Green Macaw!