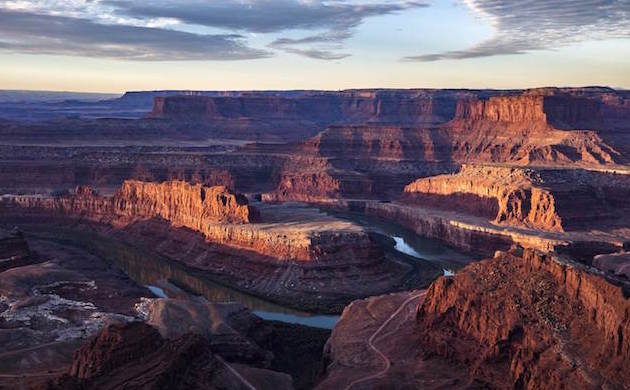 It began on Friday, February 17, 2017. Scott Pruitt was confirmed as the head of the United States Environmental Protection Agency. In his prior role as Oklahoma's attorney general, Pruitt frequently sued the EPA over its regulations, notably leading a 27-state lawsuit against the Clean Power Plan. Emails released days after Pruitt's confirmation show that in his time as Oklahoma's attorney general, Pruitt's office maintained a cozy relationship with oil and gas companies. This is the guy that's suppose to protect our environment.
In April the EPA announced that its website would be "undergoing changes" to better represent the new direction the agency is taking, triggering the removal of several agency websites containing detailed climate data and scientific information.
On Monday, October 9th, the EPA announced "that Scott Pruitt, the chief of the agency, had signed a measure to repeal President Barack Obama's signature policy to curb greenhouse gas emissions from power plants, setting up a bitter fight over the future of America's efforts to tackle global warming.
Lets take a look at the Obama administration's record on the environment.
Unless you have been hiding under a rock or watching Fox News for the past nine months, you probably know how devastating the Trump administration has been, not only for our environment, but for our country and the world.
On June 1st, President Trump announced that the United States will withdraw from the Paris Climate Agreement.
The desecration doesn't stop there either. Lest we forget that we have Ryan Zinke as Secretary of the Interior. Putting aside his scandalous fundraising travel on the taxpayer's dime, back in September he recommended that President Trump modify ten national monuments created by his immediate predecessors, including shrinking the boundaries of at least four western sites, according to a copy of the report obtained by The Washington Post.
Last Friday, Donald Trump informed Sen. Orrin G. Hatch (R-Utah) that he will shrink Bears Ears National Monument, a 1.35-million-acre protected area in southeast Utah that is prized by many tribal leaders but opposed by several state and federal Republican officials.
Now, thanks to Trump, Zinke and the GOP, tucked into the budget bill the Senate is likely to pass this week is a provision that could quietly open the door to drilling in Alaska's Arctic National Wildlife Refuge. It's simply deplorable.
I could go on, and on, and on, about this unholy administration destroying our lives with Trumpcare, the "Cut,cut,cut" tax plan for the rich, and just about everything else that pops into his sick head. But wait. Hope is on the horizon. It's getting closer and closer to Mueller Time!