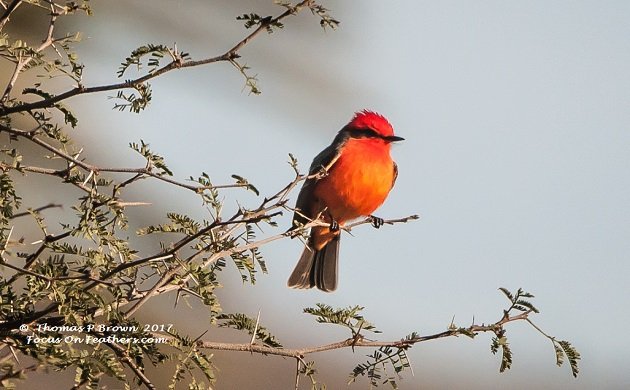 This one of the greatest times ever to be here on the southern Baja. The weather is cooling off, the water is still nice and warm, and the migratory birds are literally flocking into the area. The eBird.com rare species lists that pop up in my e-mail are inspiring a major twitch, to say the least. Cackling Geese, Black Oystercatchers, Pectoral and Solitary Sandpipers, even a couple of mainland Mexico mainstays, the Broad-billed Hummingbird and the Great-tailed Grackle have all been spotted. Yesterdays list of warblers found just to the north of La Paz, has me very hopeful that a few of them will pay us a visit just a little farther south. One eBird list contained Lucy's, Cape May, Palm and Pine Warblers, none of which I have ever seen down here. Now if they just weren't 450 miles north of here, and I did not have a very full work schedule.
The longing for new warblers, and their bright beautiful colors got me thinking, perhaps I should be happy with what we do have, especially one of my favorites, the Vermillion Flycatcher. This bright red bird, with the male at least, is just gorgeous. They tend to be comfortable around people, and are certainly easy to spot! In a world full of Empidonax Flycatchers, and their "all look the same" plumage,  it is very nice to be able to enjoy this bright flash of red, in a sometime dull, drab, desert world.
Here is a nice shot of the male Vermillion Flycatcher.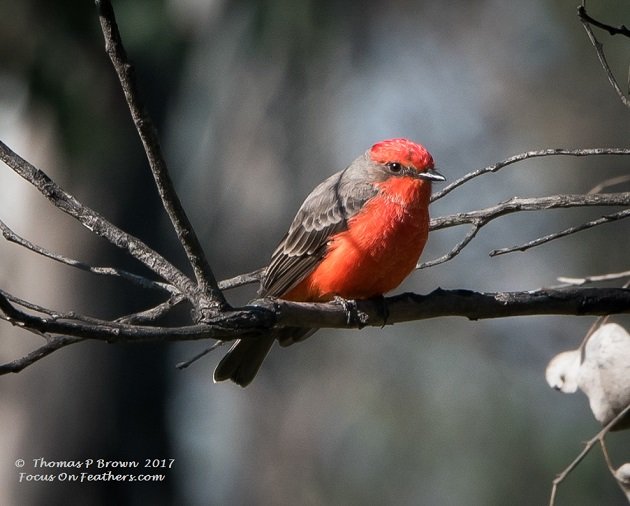 And the slightly less colorful female.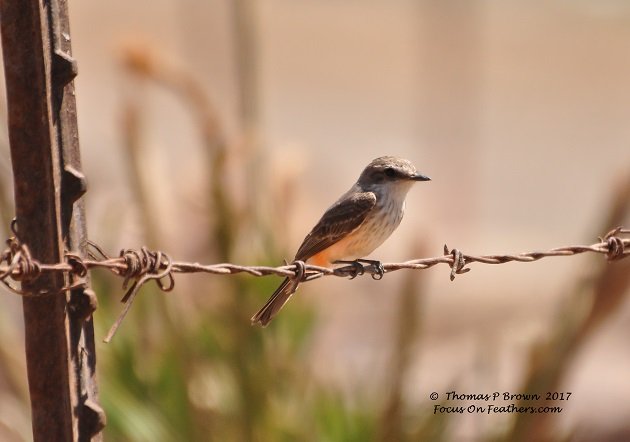 And here are a couple of fuzzy little babies I found earlier in the year.