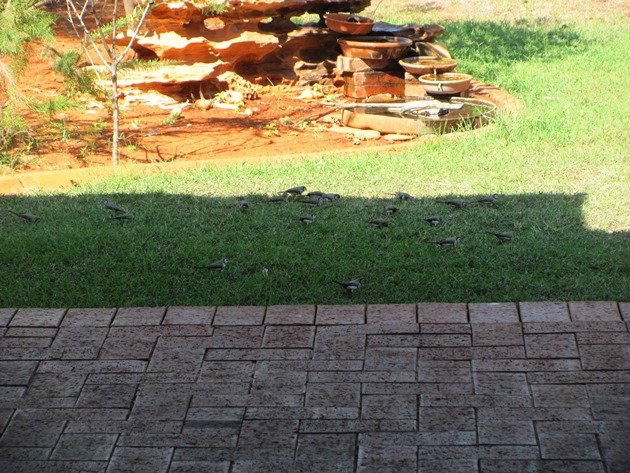 While we are away in the Southern Highlands trying to keep warm and enjoying the bird species of that area I will share with you some of our local Broome birds.
I was quite surprised that I have not actually done a post on Double-barred Finch as they are often the first birds in our garden each morning and often the last to leave. I suppose it is quite easy to overlook a bird species that is common, but recently the numbers have increased and up to forty birds have been feasting on the seed in our grass and making the most of the water that we provide. Our water stays on a slow drip all year around and so a lot of birds rely on the water source due to the fact that our garden is open and they are fairly safe. The Brown Goshawk does attack on occasion, but the birds are good at warning each other of its presence.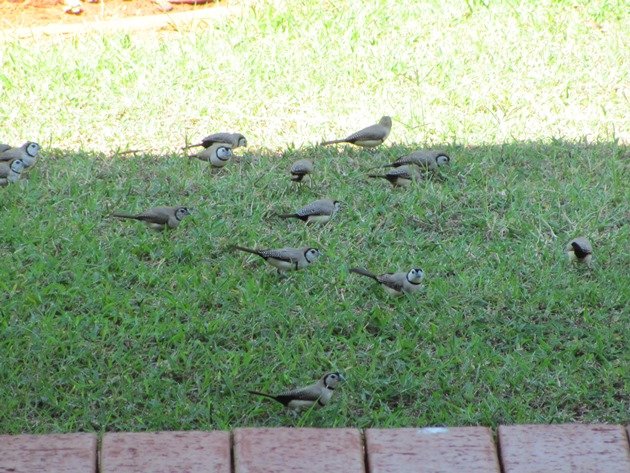 Double-barred Finch eating grass seed
It is a lot less common for us to see Long-tailed Finches in our garden nowadays, though they were the predominant species of finch in our garden when we first moved in. We also have the occasional Zebra Finches visit, but they disperse a lot around the bush and you could easily miss them visiting the watering point.
The birds use our "pretend power line" to enter the garden and the juvenile Double-barred Finch do not have "double-bars" initially, but grow into them.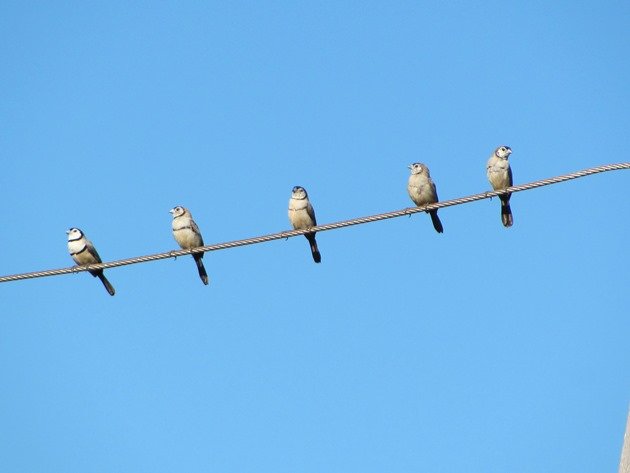 Double-barred Finch on the pretend power line
They spend a lot of time bathing and drinking at our water source, which is very close to the house. They can observe what is going on around them, so they are comfortable with the closeness of the building.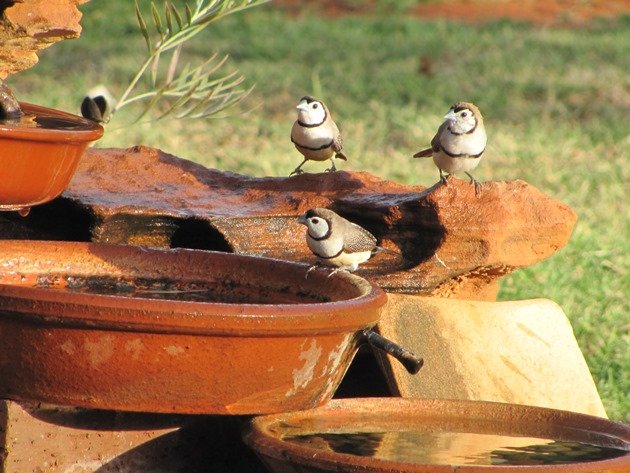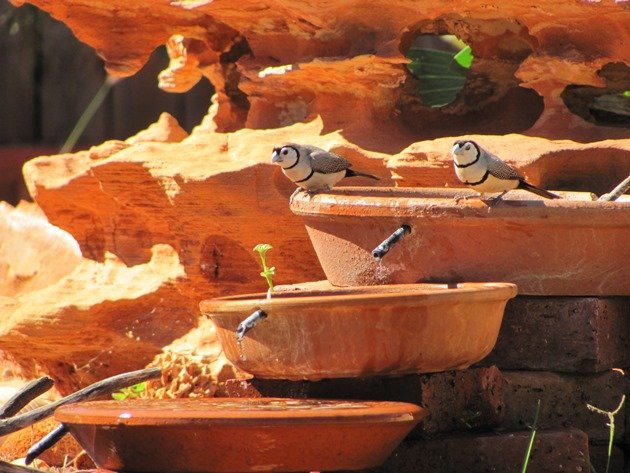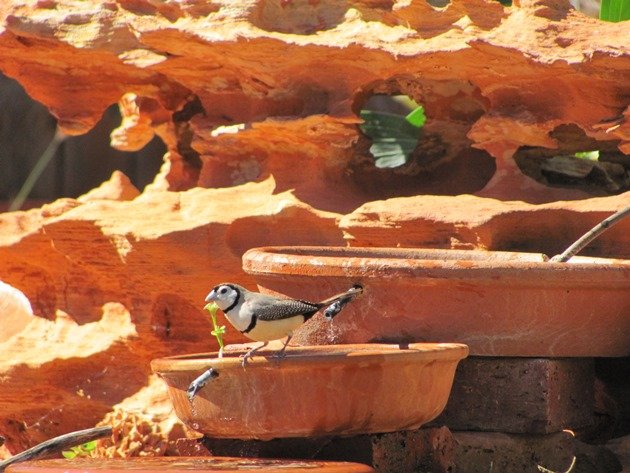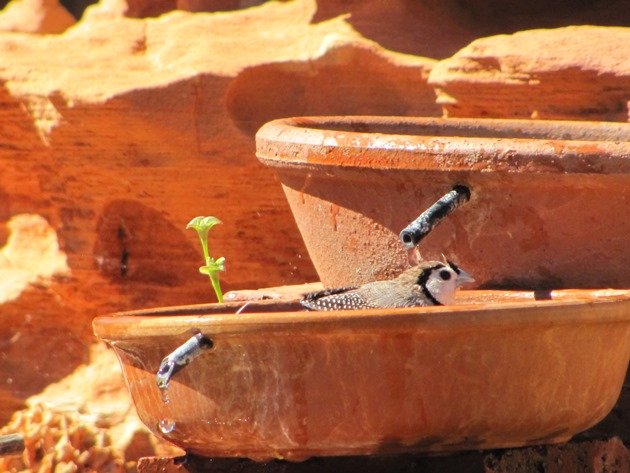 Bathing Double-barred Finch
Any garden can attract birds by just adding water and it does not take long for the birds to move in.