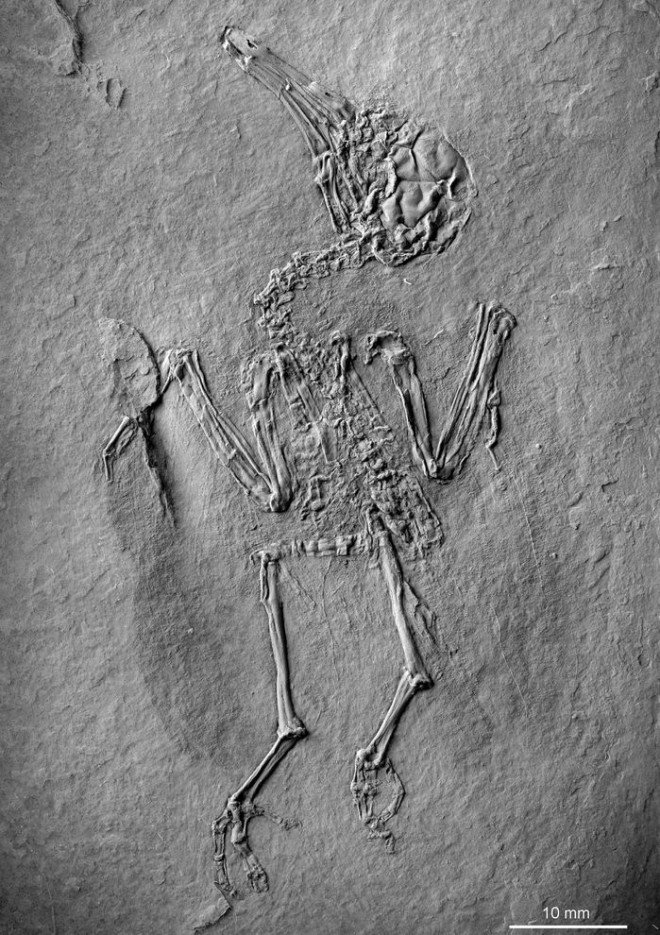 It eats like a hummingbird and is tiny like a hummingbird, but the oldest pollinating bird was not a hummingbird. Pumiliornis tessellatus was a now-extinct species with no modern relatives. That's according to scientists who discovered the bird's 47-million-year-old fossil in Germany.
The three-inch-long, "very weird-looking" bird apparently had a long, hummer-like beak and feet made for perching, researchers told National Geographic. (The actual paper in Biology Letters can be read here.) And it was found with a stomach full of insect shreds and pollen grains from a plant species that scientists haven't been able to identify.
Although the find is hailed as significant because it's the earliest known instance of bird pollination, there's still much to learn about this fossil and the world it represents. But one thing can be stated as a fact: This is one German bird that Jochen won't ever be able to add to his year list.
(Image above by Sven Traenkner, Seckenberg Research Institute)