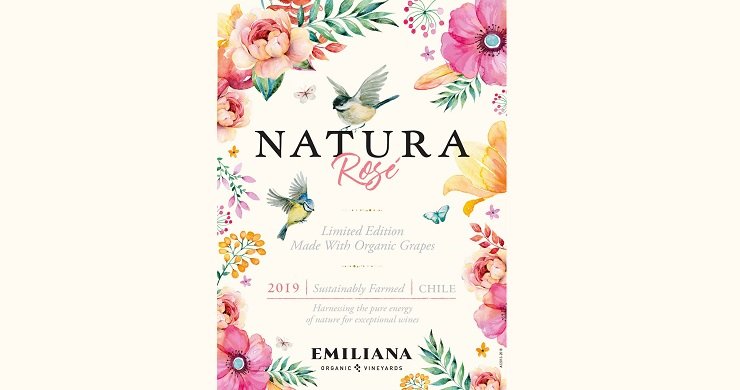 When I first spotted the label of this week's wine in my local shop, I took one look at the songbirds on it and rightfully assumed this 2020 Emiliana Natura Rosé was from some European winery. I think most birders would, given the ornithological evidence presented. There's a (Eurasian) Blue Tit (Cyanistes caeruleus) flitting around some flowers and butterflies, while what is likely another European member of the family Paridae – possibly either a Willow Tit (Poecile montanus) or Marsh Tit (Poecile palustris) – seems to alight on the letter "T" in "Natura".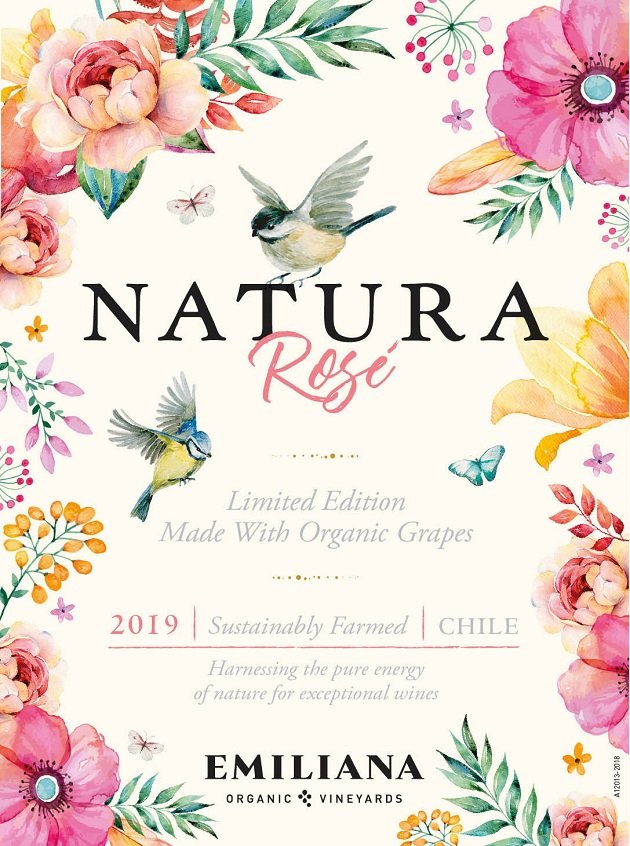 However, closer inspection of the fine print revealed this wine is actually from Chile, where tits – or any members of the family Paridae, for that matter – don't even exist. Of course, this is the kind of trivial incongruity that's barely worth nitpicking except in the presence of other birders – sort of like when you hear a Bald Eagle (Haliaeetus leucocephalus) screaming like a Red-tailed Hawk (Buteo jamaicensis) in a commercial or notice that a movie set in Europe seems to have Eastern Wood-Pewees (Contopus virens) singing in the background. I'm sure we've all learned by now it's best just to keep those complaints to yourself unless you're in the proper, ornithologically pedantic company.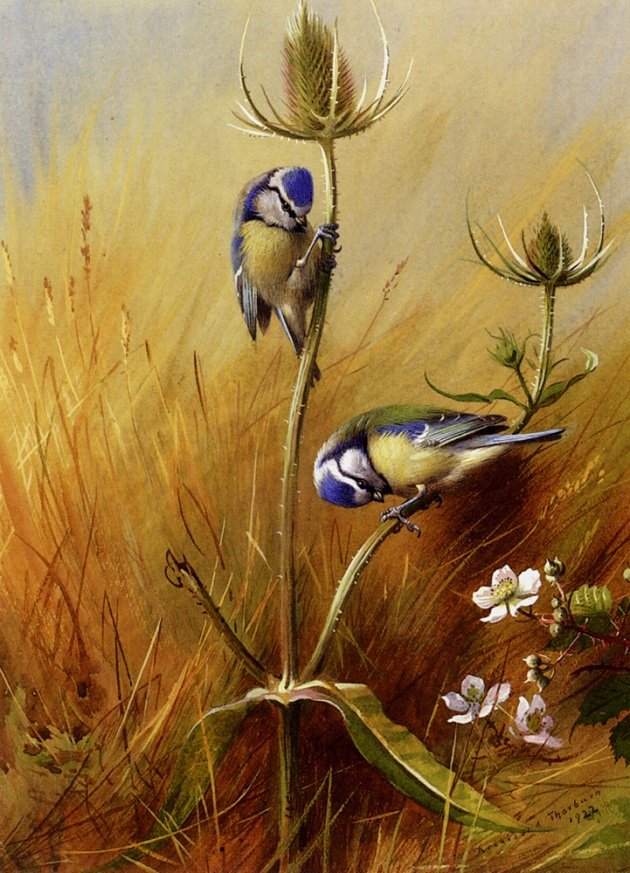 Blue Tits on a Teasel by Scottish wildlife artist Archibald Thorburn (1860-1935).
So, while I made no mention of the appearance of European songbirds on this Chilean wine to anyone within earshot at the wine shop , there's no denying that it's a fun and attractive label and the slight ruse certainly didn't prevent me from taking the bottle home and enjoying it – especially now that it's peak summer and the perfect season for drinking rosé.
The Natura label makes uses of organic grapes grown at vineyards in Chile's Central Valley. For the Emiliana Natura Rosé, Natura winemaker Emilio Contreras uses a blend of 40 percent Syrah, 40 percent Cabernet Sauvignon, and 20 percent Merlot, which are all handpicked in March at the end of the austral summer. After three months of aging in stainless steel, the Emiliana Natura Rosé emerges cotton candy pink, with bright aromas of bubblegum, white peach, strawberry jam, and pineapple. The uncomplicated palate leans toward sweetness, imbued with cherry and pomegranate flavors, making this an affordable, unfussy rosé for sipping outdoors on a hot summer day.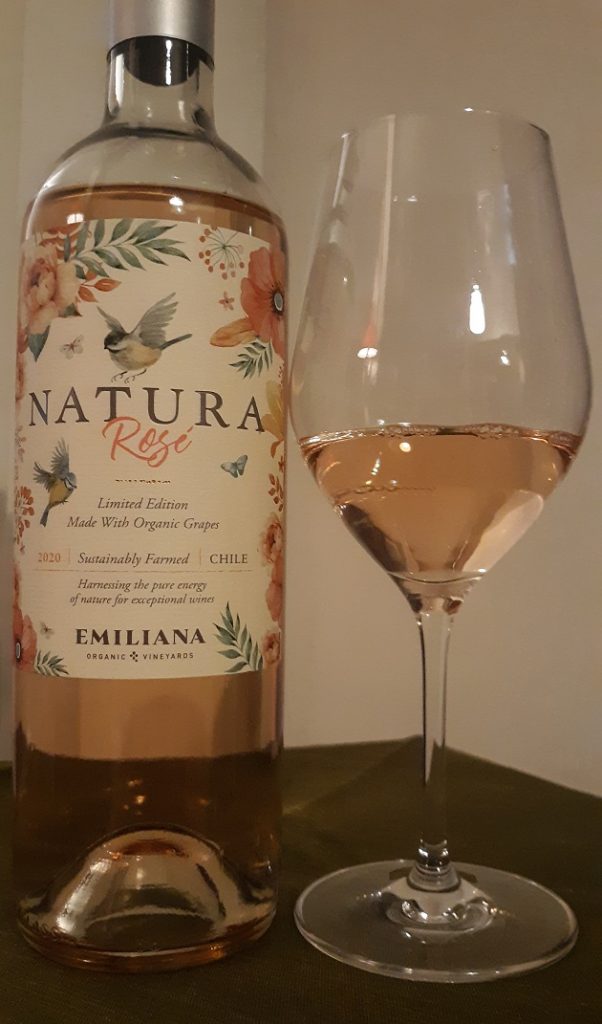 Good birding and happy drinking!
---
Emiliana Natura Rosé (2020)

Three out of five feathers (Good)