How many birding reference guides pack the visual punch of The Crossley ID Guide: Eastern Birds? Not many, that's for sure! That's why we wanted to find out some of your favorite plates in Crossley's new opus as part of our Fun, Fun, Fun Crossley ID Guide Giveaway. Are any of these plates your favorite?
The photos of the Hooded Merganser (HOME) in the air and in the water, near and far, do a great job of showing what Crossley is trying to accomplish:  show how they appear at different distances in different circumstances .. and with those up and down crests and sex differences, it's a species that needs multiple photos.  Plus, it's a really nice composition! (Barbara Rubinstein)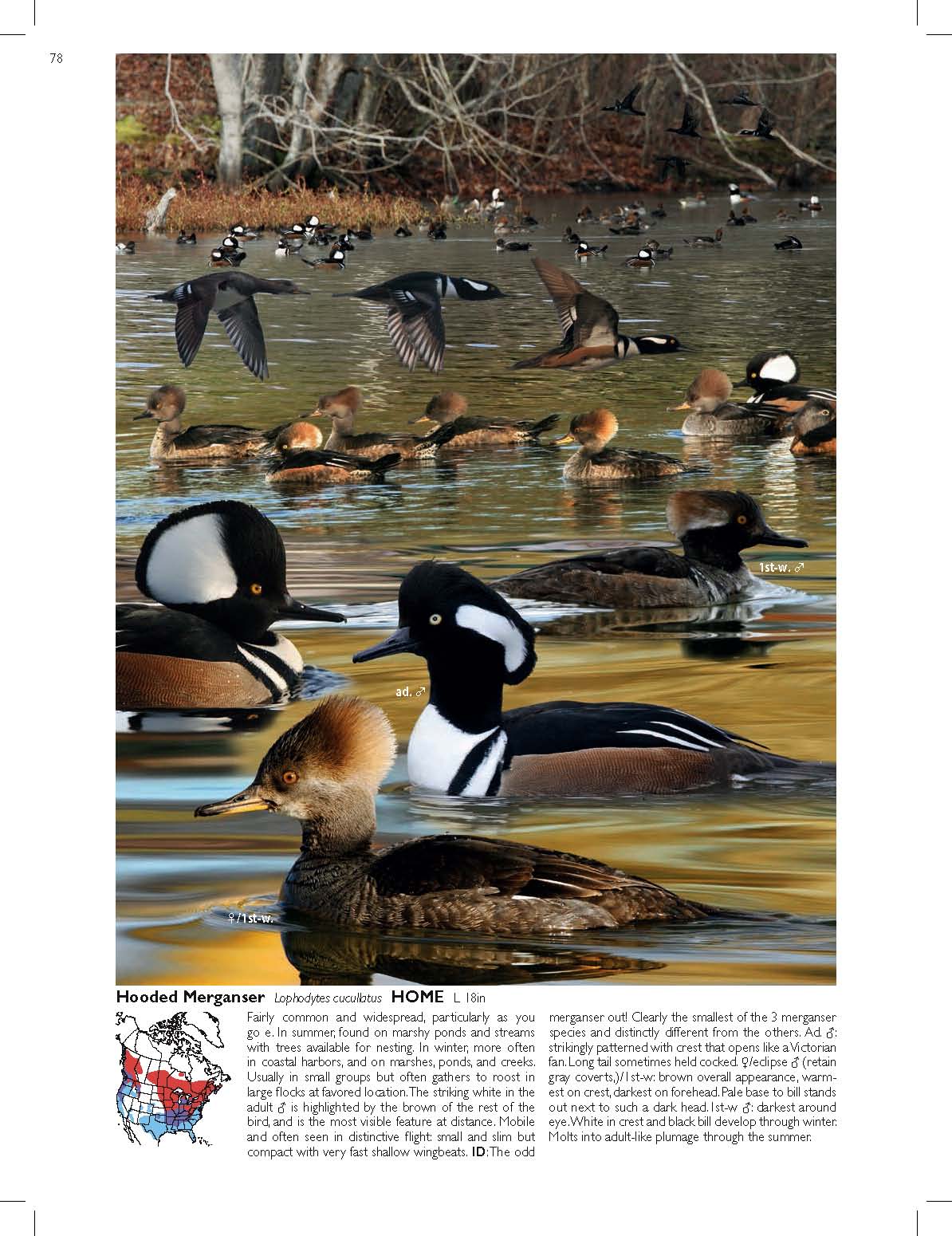 My favorite plate(s) is the two page spread of Red-headed Woodpecker and Red-bellied Woodpecker.  When I saw this spread I decided Crossley was a good purchase.  The RHWO plate captures nearly the exact scene of my life red-headed, while the RBWO plate looks remarkably like a local park where red-bellieds are a gimme.  I figure if Crossley's crazy photo-shopped habitats strike a chord with me with familiar species, perhaps studying those of future target birds will pay off before a trip. (Kirby Adams)

My favorite plate is the Chipping Sparrow one, for its goofy pun. He's shooting from close to the green, but not quite close enough. Now I'm looking more closely all the rest of them to see if he's stuck in any more puns. Black Skimmer? Bar-tailed Godwit? (Christopher Eliot)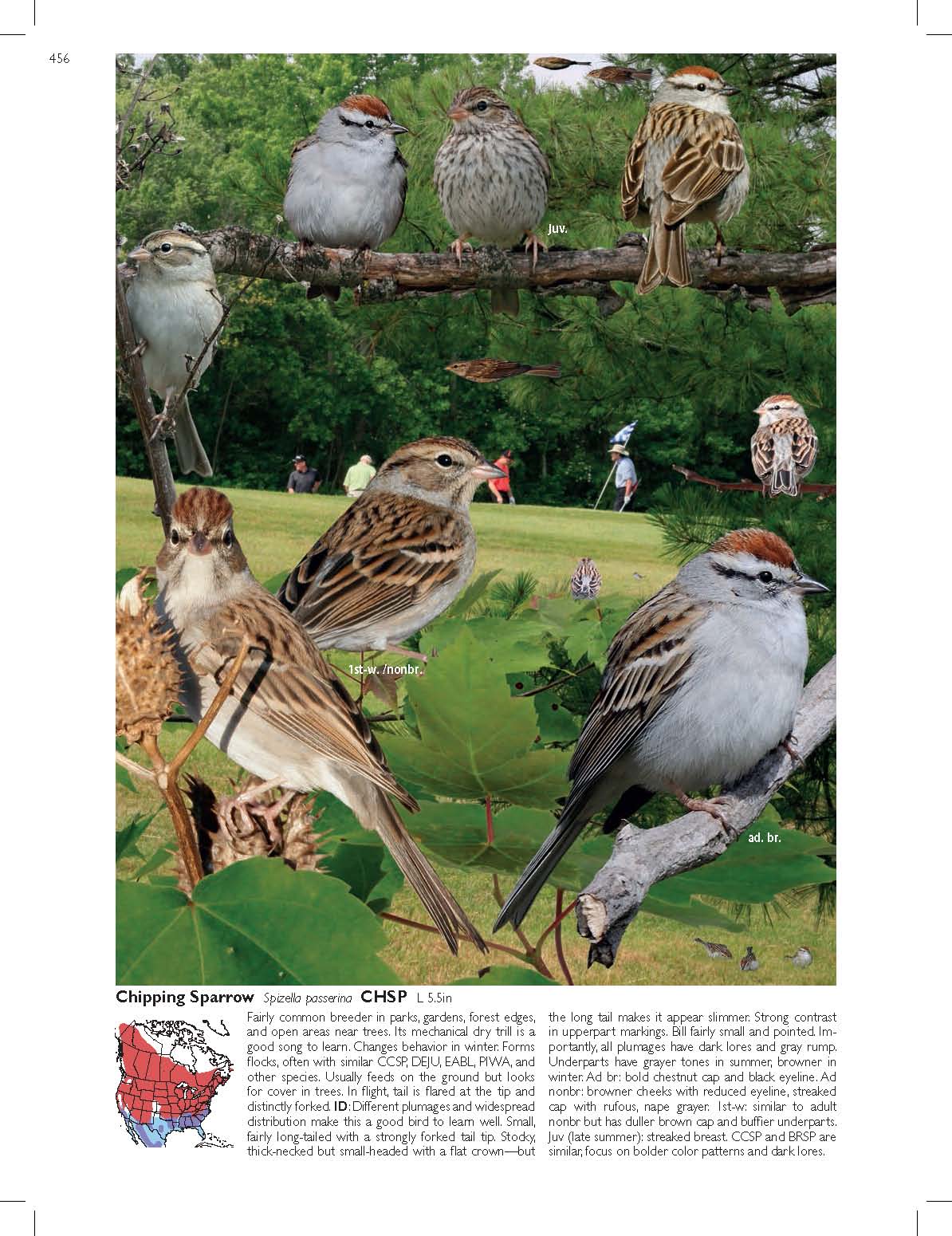 My favorite plates of the ones I've seen have been the Western/Semipalmated Sandpiper spread, because it's one of the only good comparison ones in the book (if he had the birds turned in the same direction it would be better, but I don't have to split hairs on this topic), and the Black Scoter spread. I like the Black Scoter one simply because the background is well known to me: it's the view from the Avalon Seawatch. So for some reason when I look at this plate I really can see these birds moving in their natural habitat. I have trouble doing that for many of his other plates. (Doug Gochfeld)
My favorite page is the Acadian Flycatcher plate on page 342. The background looks so cool with the forested haze that almost looks rainforest like. I really like forests and the birds that live there. So this bird plate looks pretty cool to me. (Nathaniel Hernandez)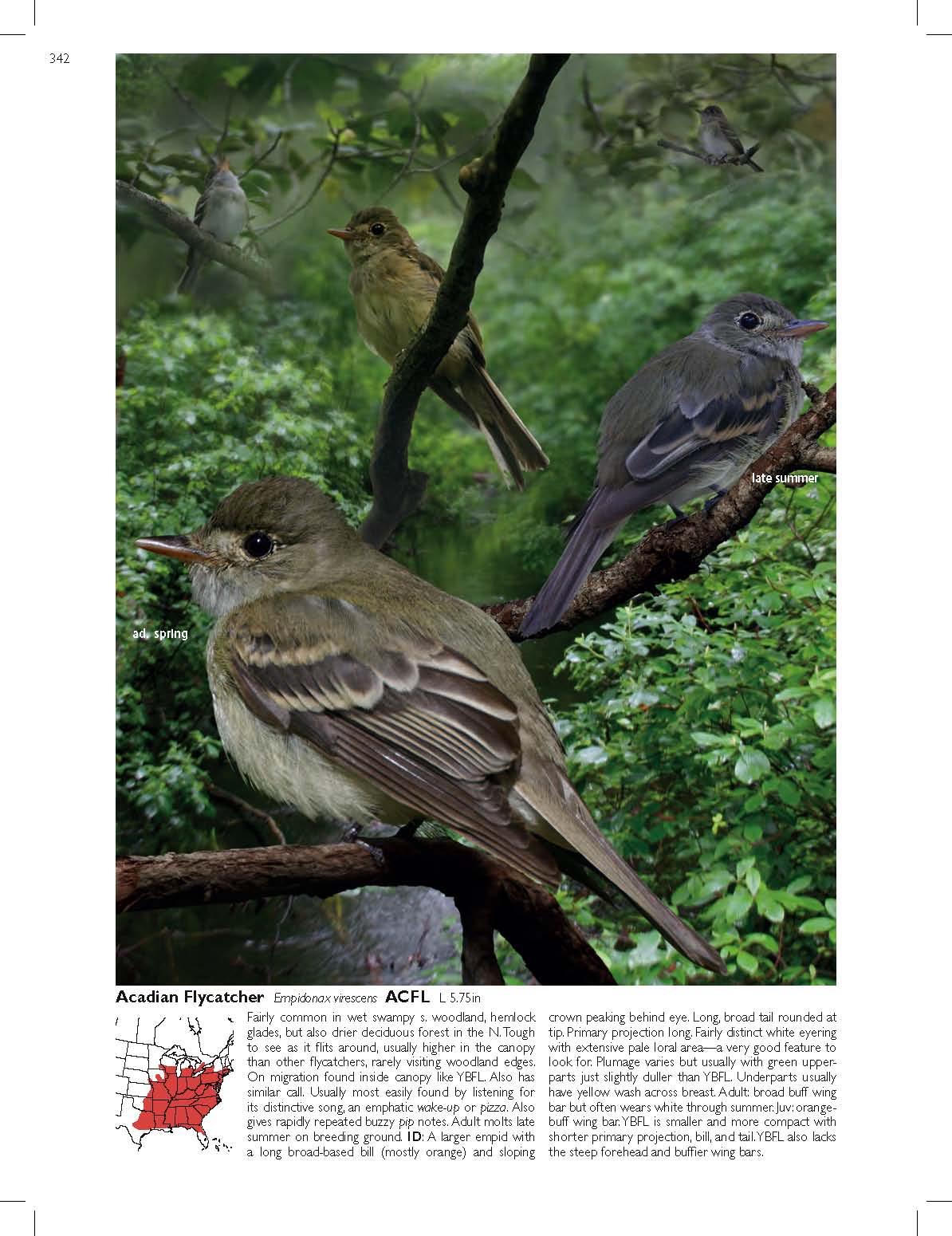 My favorite bird plate in the book is the Magnolia Warbler plate on page 410. I like it because there are so many Magnolia Warblers that it looks like a dream! And also I like the many views of the birds.(Joseph Hernandez)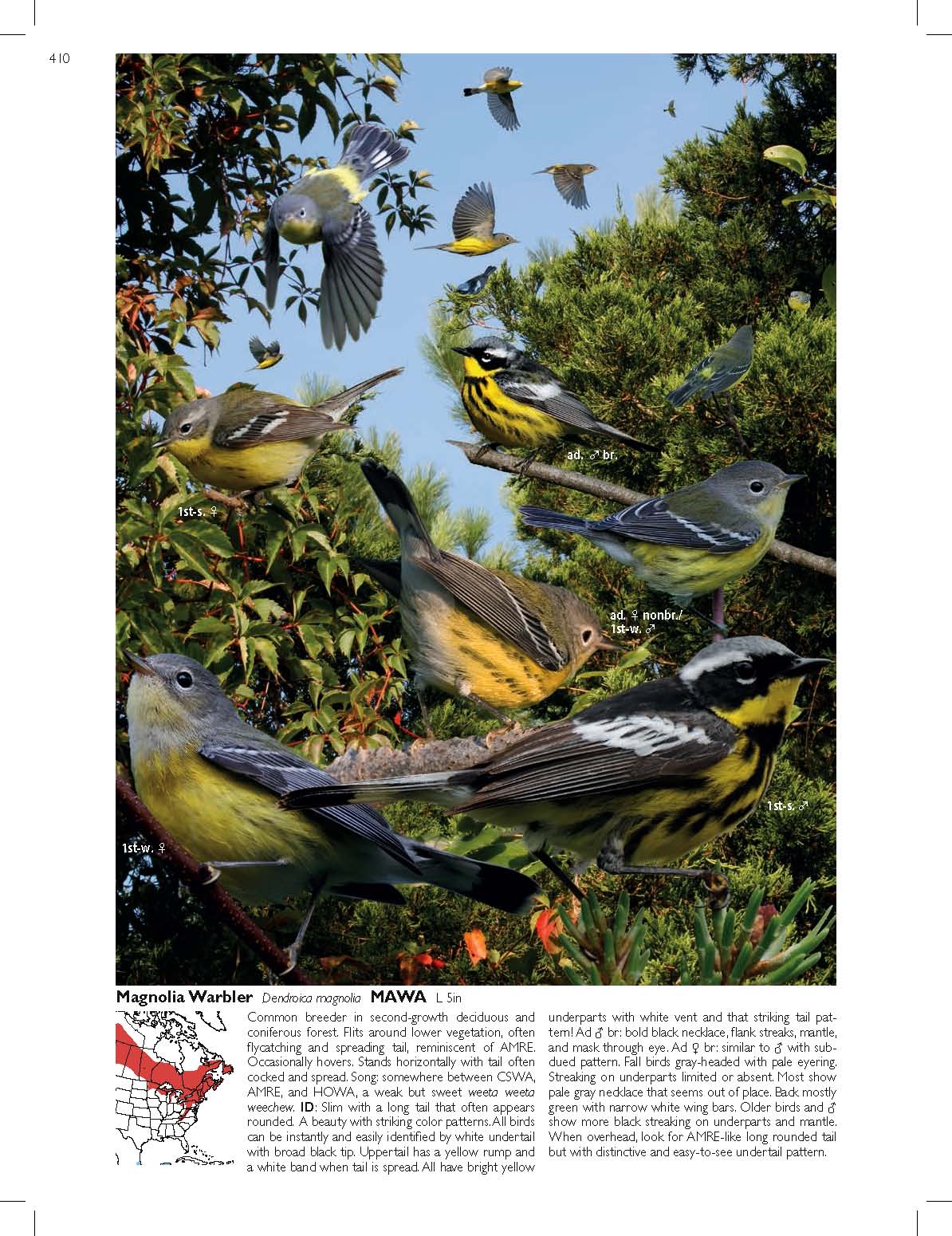 My own favorite plate, if you're wondering, is the one featuring Bachman's Sparrow. I've never seen this little brown job, but I've chased it a few times. I may be afraid of distinguishing it from other sparrows in the field, but at least now I'm familiar with its habitat, a fact I didn't even realize until I saw Crossley's layout. That pine-palmetto background looks just like the last spot I dipped on BACS! The backgrounds in this book provide powerful contextual clues to facilitate avian identification. Immerse yourself in The Crossley ID Guide to find out what I mean.
All images used with the kind permission of the publisher.