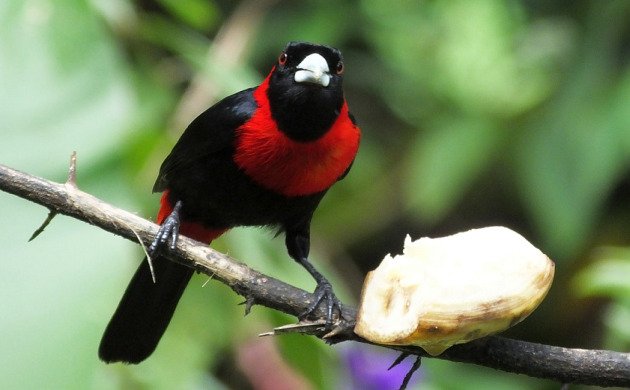 Growing up in western New York, February was one of the more tedious of winter months. It might be the shortest month but the continuing cold, snow, and dreary weather made it seem like one of the longest. Stomping the slush from winter boots, shoveling the sidewalk, extracting the car from a tomb of snow, those were some memories of February in the 80s. On the birding side of life, winter birds were still around, there will still chances at finding some rare owl or getting binoculars on an undulating bunch of crossbills but mostly, I was tired of the cold and just counting the days until Spring.
In Costa Rica, February is a different birding story. On account of it being the dry season, the locals refer to this month as part of "summer" and pay tribute by heading to the beaches, going cycling, and taking part in other outdoor activities that would be affected by rain. It's also the high season for birding and with good reason; there are hundreds of birds waiting to be seen, some of them migrants from the north but the majority resident tropical species that are easy on the eyes. To give an idea of the types of birds waiting to be seen in Costa Rica, the following are a random selection of some of the many beautiful and exciting resident bird species that can be encountered while birding Costa Rica in February:
Buff-fronted Quail-Dove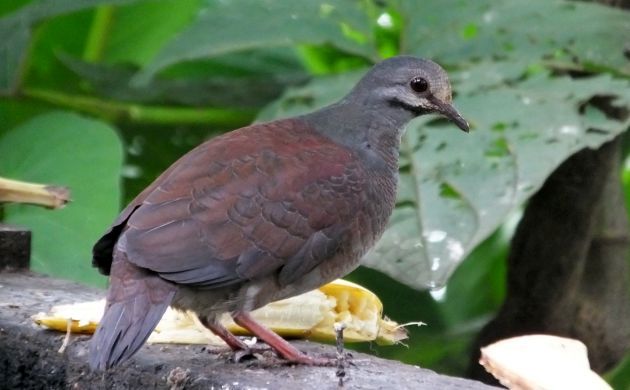 Not all that rare, just shy but you might see it on a quite walk in the Monteverde Reserve. Or, one might even appear at the Colibri Cafe.
Great Curassow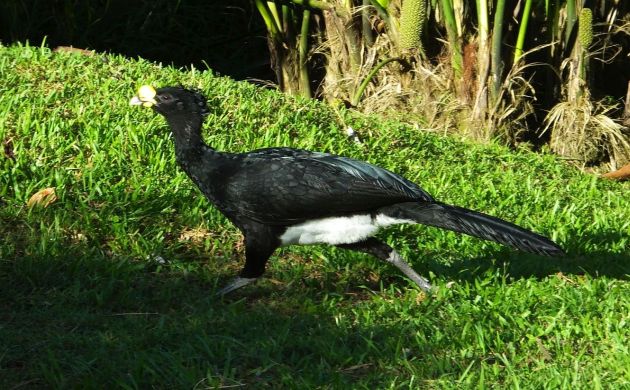 Thanks to protection, tame and easy to see at various sites!
Purple-throated Mountain-gem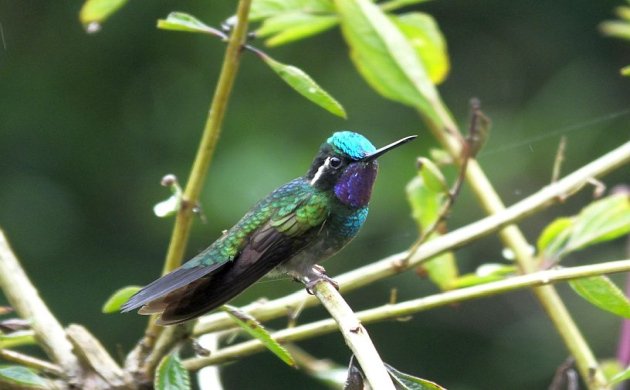 One of dozens of glittering hummngbirds, this one lives in cloud forest habitats.
Ornate Hawk-Eagle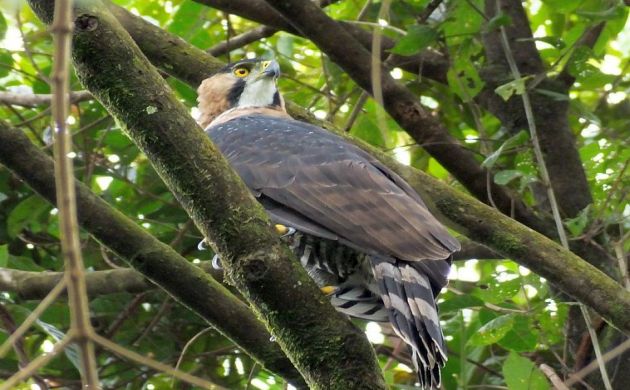 A real killer of a bird, like someone took a goshawk and crossed it with a dinosaur maybe. Not common but regular at various sites with larger areas of rainforest.
Black-and-white Ow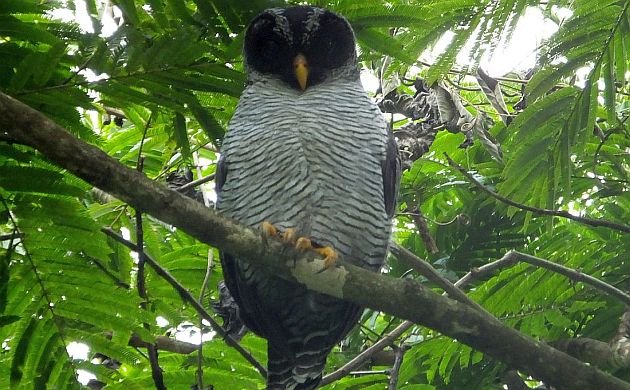 One of several beautiful owls (aren't they all?) that are fairly common in Costa Rica. Sometimes, this one forages for insects and bats near street lights adjacent to forest.
Resplendent Quetzal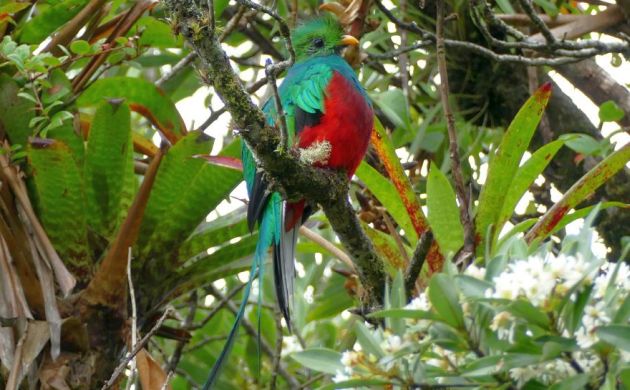 One of the mega birds of the world, good numbers are accessible at various highland forest sites.
Broad-billed Motmot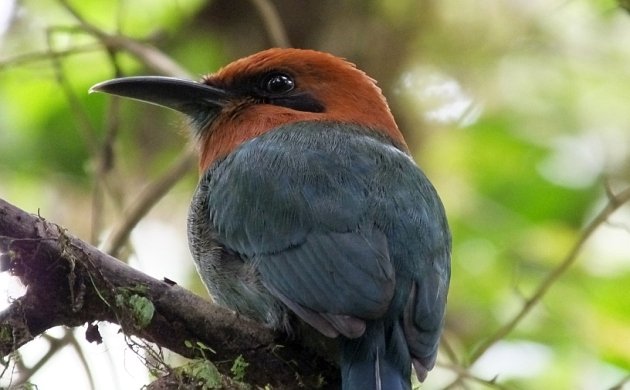 One of six motmot species in Costa Rica, this one is common in humid forest habitats of the Caribbean lowlands and foothills.
Red-headed Barbet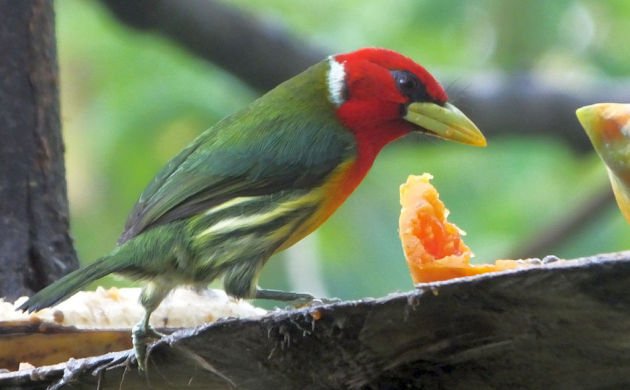 A stunner for sure! One or two can show with mixed flocks in foothill and middle elevation forest. Or, you might see one at a fruit feeder!
Yellow-throated Toucan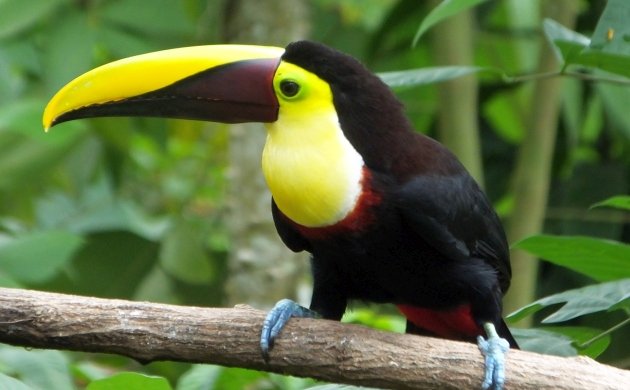 One of six toucan species in Costa Rica, fairly common at sites with rainforest.
Great Potoo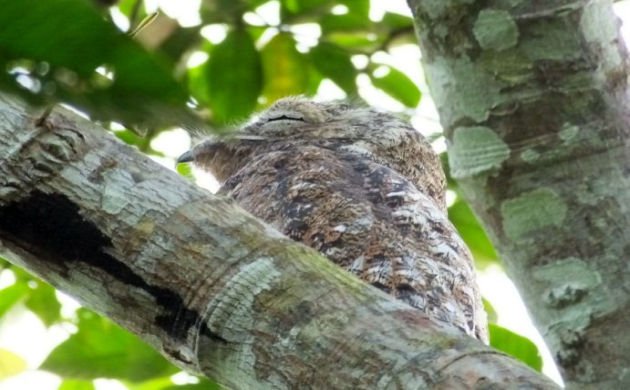 Big and weird, this bird is regular in the Caribbean lowlands. One has been roosting at the Arenal Observatory Lodge and others show at various other expected sites.
Black-cheeked Woodpecker
The common woodpecker of the Caribbean lowlands.
Great Green Macaw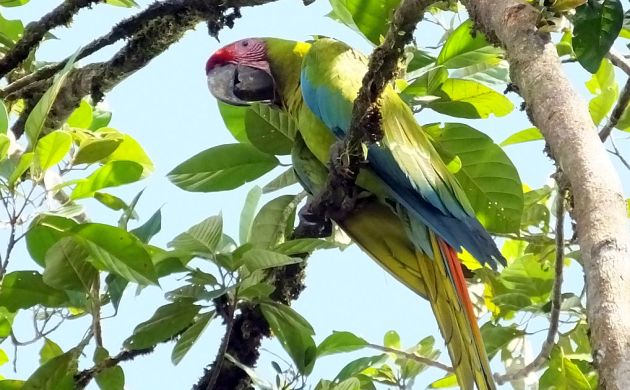 Another major mega, Costa Rica is the easiest place to see this bird. The La Selva area is good for it, I had several there in January that were feeding on seeds of the "Mountain Almond", a Dypteryx emergent tree species that plays a key ecological role for the macaw.
Masked Tityra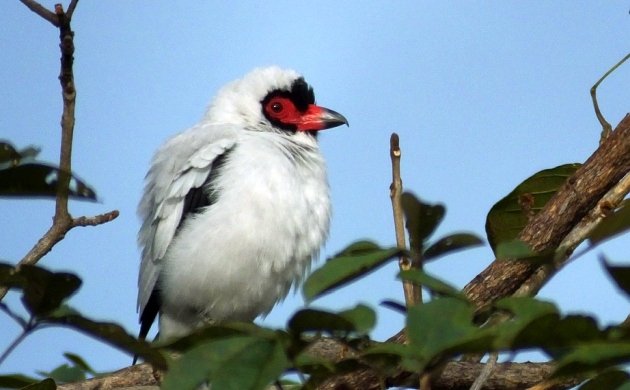 Fairly common and widespread, it's always cool to see this pink-faced bird.
Long-tailed Tyrant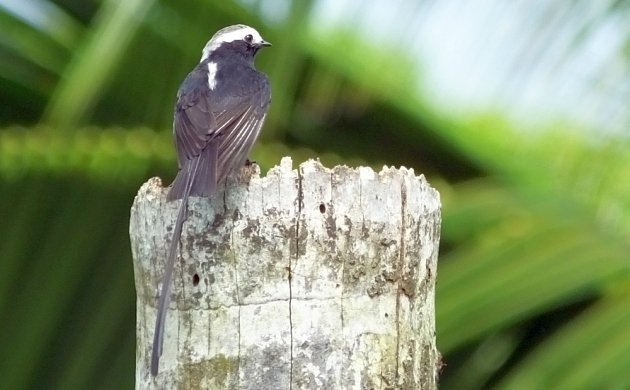 One of the more distinctive flycatcher species, it likes to sally for insects from the tops of dead snags in the Caribbean lowlands.
Riverside Wren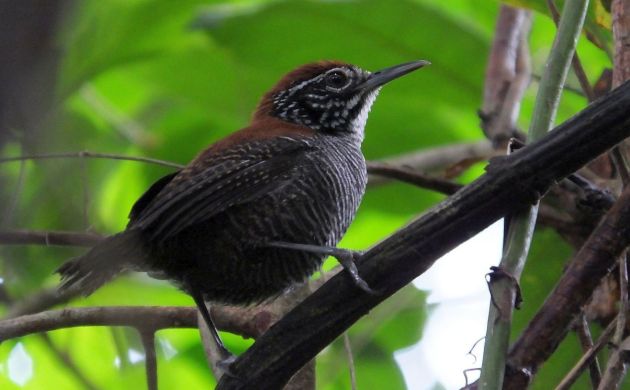 One of the South Pacific endemics, watch for this striking wren in rainforest, often near streams.
Black-and-Yellow Silky-Flycatcher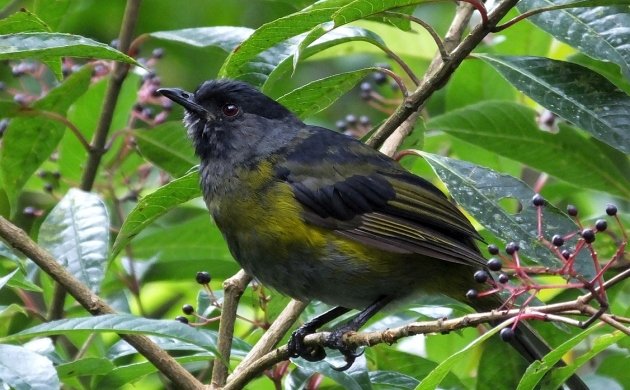 One of many cool bird species only found in the highlands of Costa Rica and western Panama. This one likes to spend most of its time feeding on berries.
Yellow-throated Euphonia
A common, beautiful little bird and one of several euphonia species. This is the main one seen in the Central Valley.
Sooty-capped Chlorospingus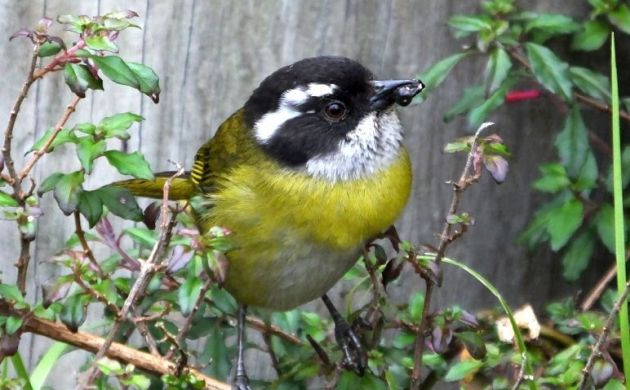 Yet another cool highland endemic and eater of berries.
Montezuma Oropendola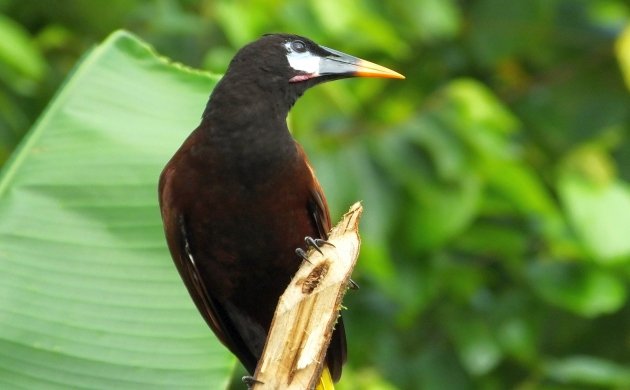 This fancy thing is a crow-sized blackbird! Common in many parts of the country.
Streak-backed Oriole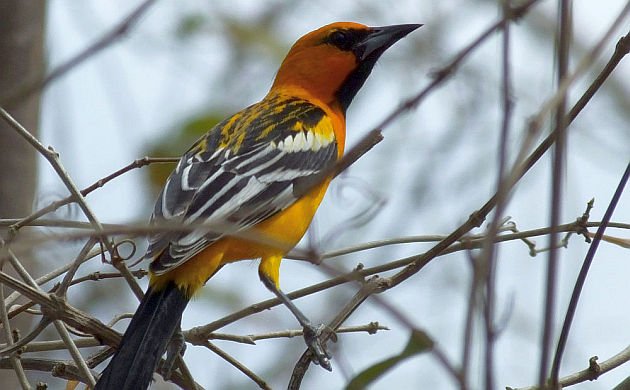 Like other orioles, bold and beautiful. This one lives in tropical dry forest areas.
Golden-hooded Tanager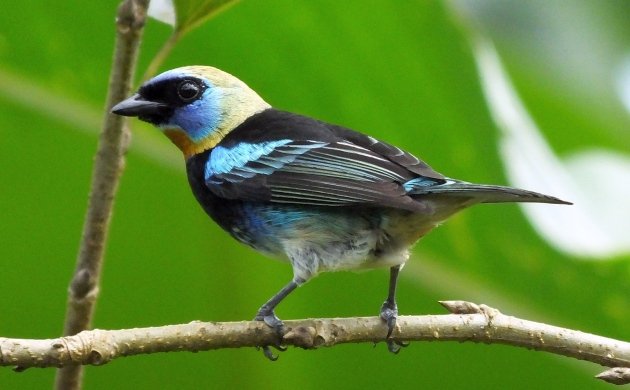 One of several stunning tanager species in Costa Rica, this is one of the more common ones and yes, it also comes to feeders!
Crimson-collared Tanager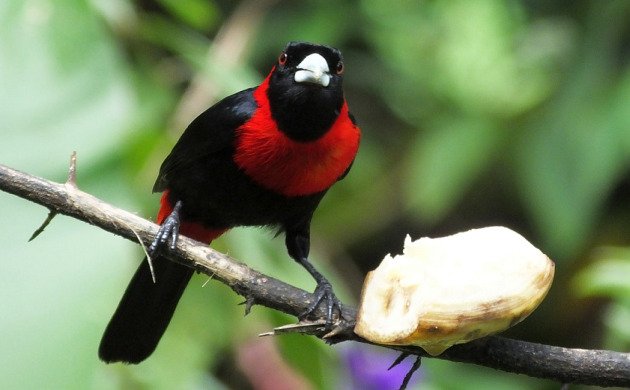 A striking bird of second growth on the Caribbean side of the country.
Grayish Saltator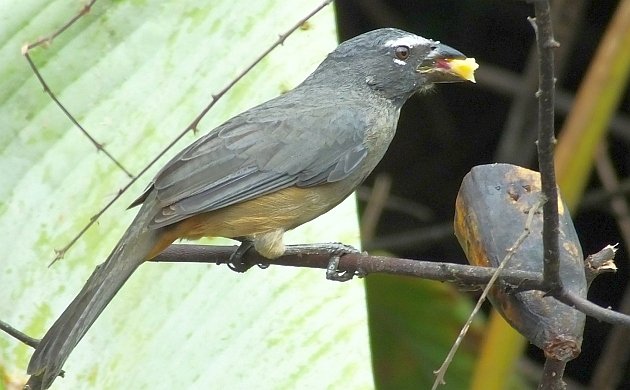 Rounding out today's list with this common garden species. Yet one of several hundred birds that you won't find at the home patch.
On your way to Costa Rica? I hope you see all of the above and more while birding in Costa Rica. I hope I see them too, have a great trip!