When Adam Riley let me know he had seen some cool frigatebird photos and wondered if we wanted to run them on 10,000 Birds I immediately said yes. After all, the last time Adam said he had some cool photos they were really, really cool! In this case, Adam did not take the photos – they were taken by Ed Ritchie, who was lucky enough to view the behavior shown here on a recent visit to the Galapagos Islands. All photos and text are by Ed Ritchie and you can see a larger version of each photo except for the top one by clicking on it. And if anyone wants to put a species name to the frigatebirds here please feel free to have at it in the comments. I am certainly not familiar enough with frigatebird field marks to hazard a guess.
While in the Galapagos Islands walking with our naturalist, we came across a mother frigatebird feeding her young.  The young bird had its head down the mother bird's gullet. (See photo at the top of this post.)
Then another frigatebird swoops in and attacks the young feeding bird.  The attacking frigatebird pulls the youngsters head out of the mother's gullet with the food hanging from its bill.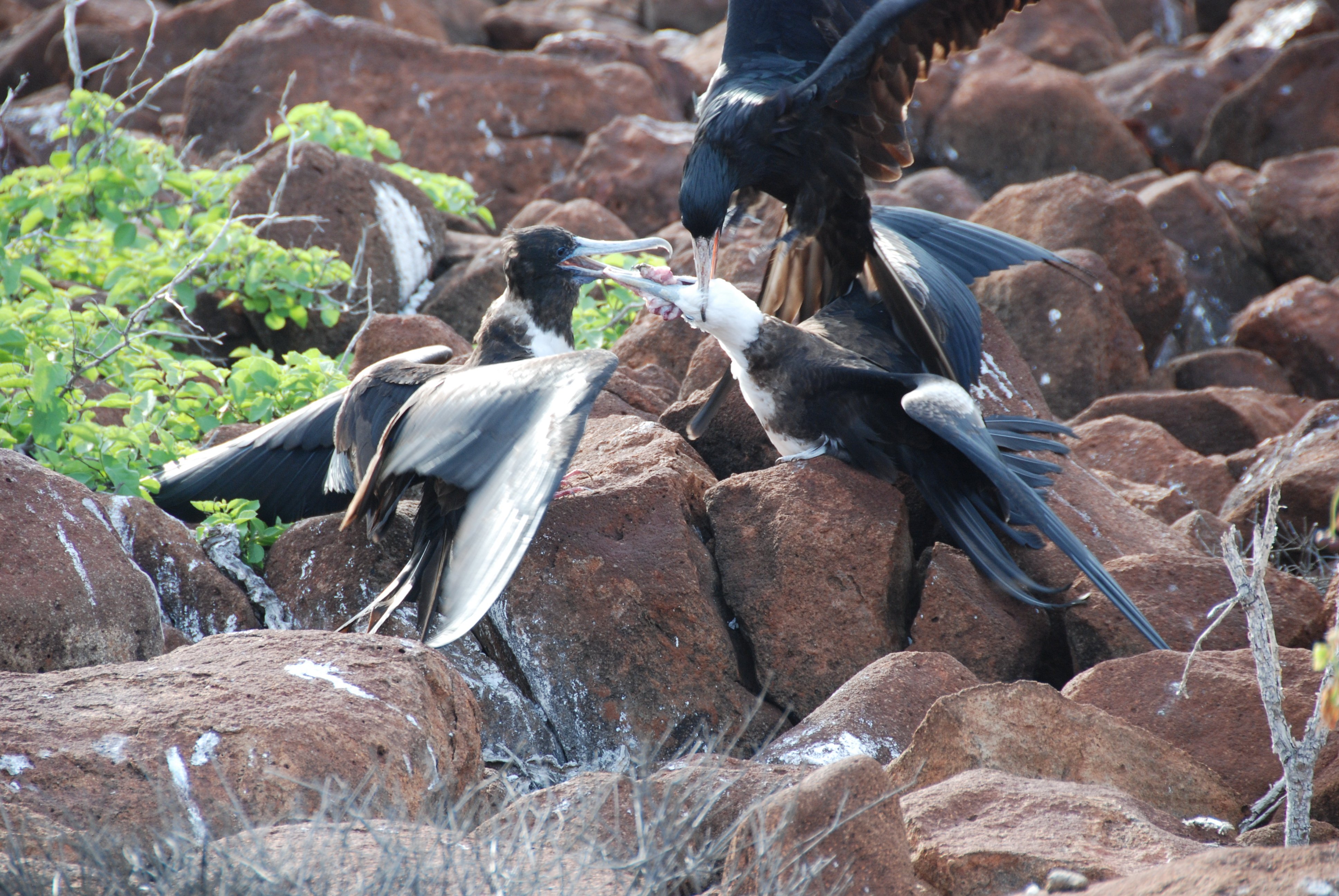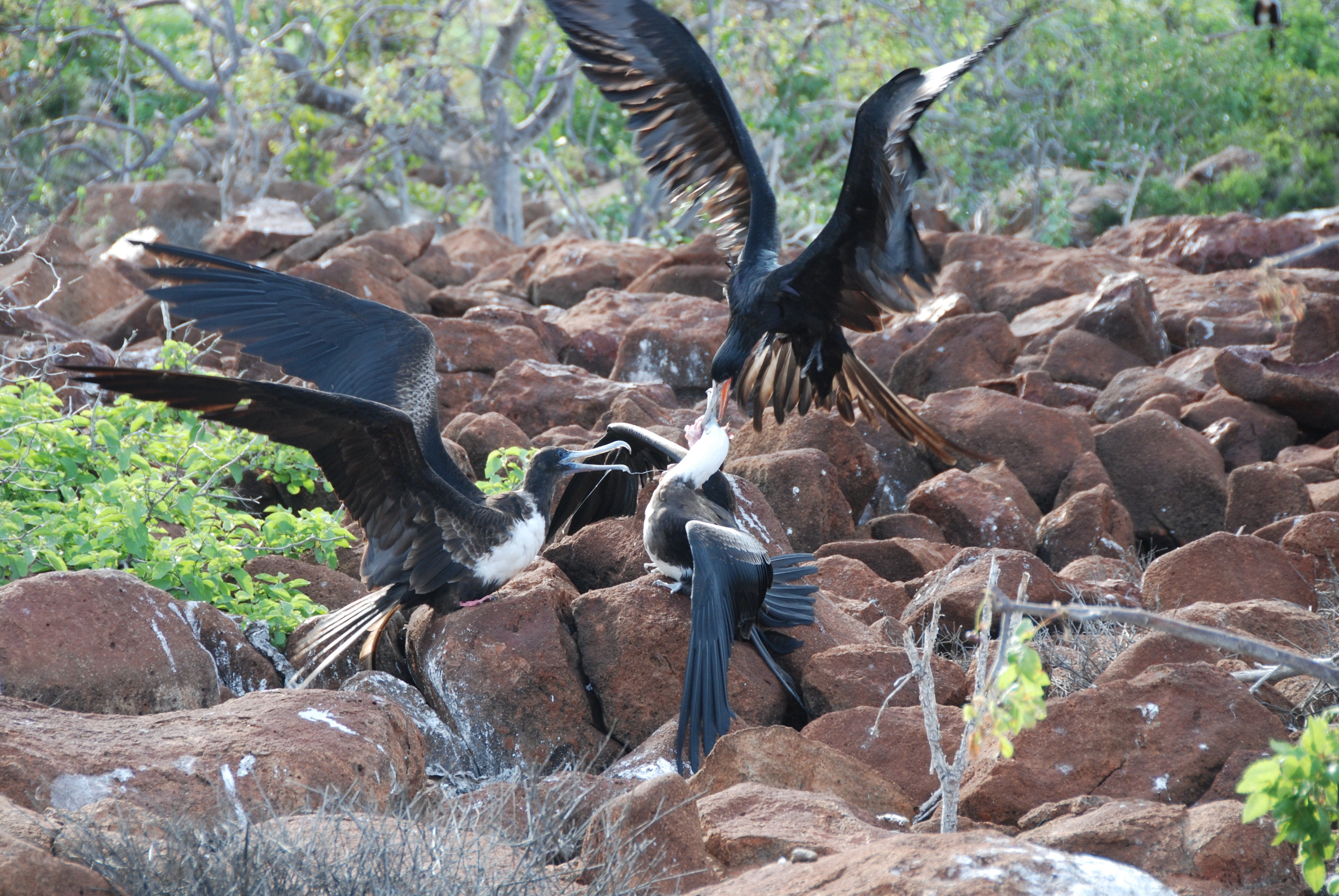 A tug of war ensues as other frigate birds joins the fight for a free evening dinner.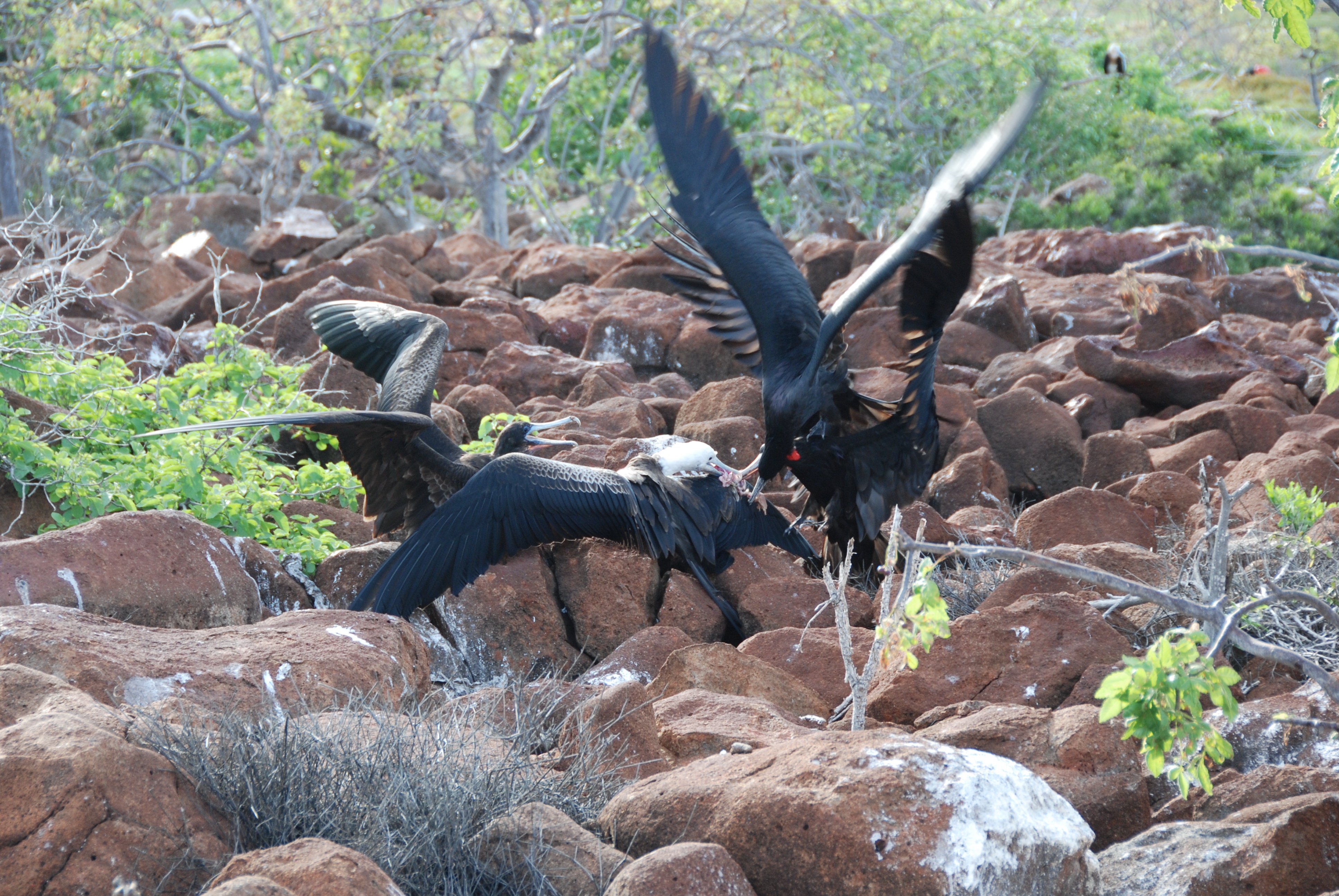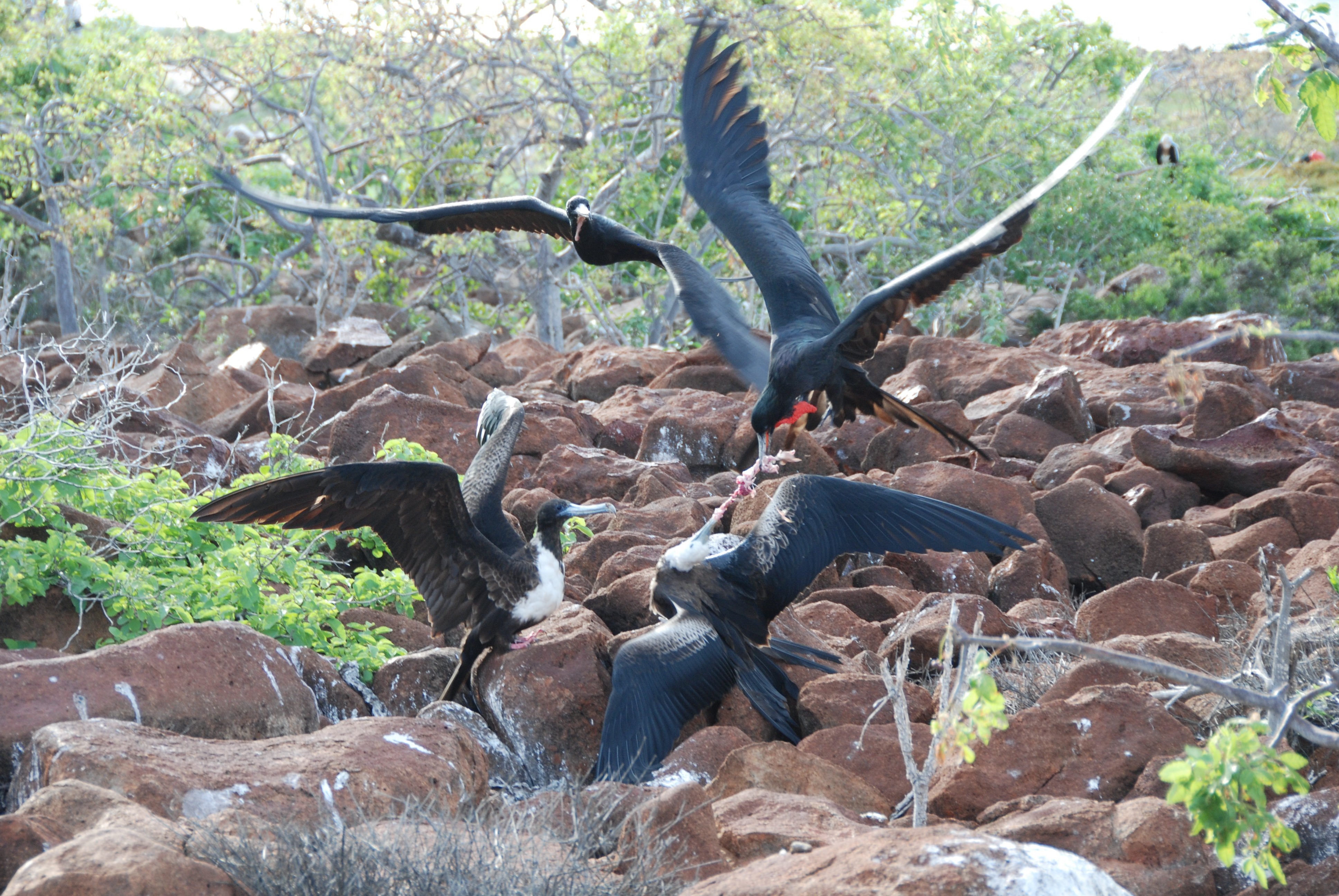 …